Do you need to borrow cash from a superfast online lender and the best urgent loan in Nigeria without documentation? This article will review the top 10 lending platforms that offer quick loan in Nigeria without presenting any document, collateral or guarantor. These apps have the lowest charges in terms of interest rate and do not ask for any kind of origination fees and other charges.
Other analysis will involve their Play Store ratings on Google, the number of times each of them has been downloaded, and finally what each of the loan apps are best for based on customer reviews and feedback. We however warn borrowers not to patronize fake loan apps or lending platforms that are fond of sending shame messages to your contact details.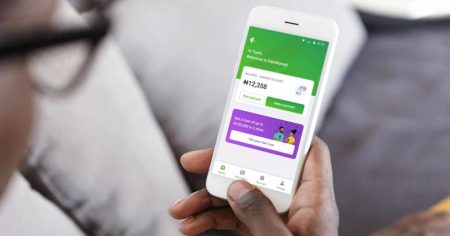 Urgent Loan In Nigeria Without Documentation Where You Can Get Fast Lending in 2023
Find below list of best 10 urgent loan in Nigeria without documentation from reputable lending platforms and loan organization to borrow money fast with instant cash anywhere across the country 24/7.
| | | | | |
| --- | --- | --- | --- | --- |
| Ranking | Application Name | "Best For" Pick | Playstore Rating | No. of Downloads |
| #1 | Branch Loan App | Best Overall Lending Platform in Nigeria | 4.5/5 | 10 Million |
| #2 | Carbon Loan App | Best for Building Credit Score | 4.4/5 | 1 Million |
| #3 | FairMoney Loan App | Best for Highest Loan Tenure | 4.4/5 | 5 Million |
| #4 | Aella Credit Loan App | Best for Easy Loan Processing | 4.4/5 | 1 Million |
| #5 | Umba Loan App | Best for Low Interest and Zero Charges | 3.8/5 | 1 Million |
| #6 | Renmoney Loan App | Best for Microfinance Bank Loan | 3.3/5 | 500,000 |
| #7 | QuickCheck Loan App | Best for Customer Data Privacy | 4.5/5 | 1 Million |
| #8 | Alat By Wema Loan App | Best for Salary Earners | 3.8/5 | 1 Million |
| #9 | Lendigo Loan App | Best for Small Business Loans | 4.1/5 | 100,000 |
| #10 | Quick Credit Loan App | Best for Good Customer Service | 4.5/5 | 500,000 |