Ajeloan is a loan app hosted on Google Play Store that gives instant cash in Nigeria and does not require any collateral or document .
Ajeloan claim to offer an easy, 100% online loan with a low-interest rate and request can be made anywhere in Nigeria. However from the feedbacks and reviews available to QUICK LOAN ARENA, (see below our review and feedbacks from Customers), these services are far from being met.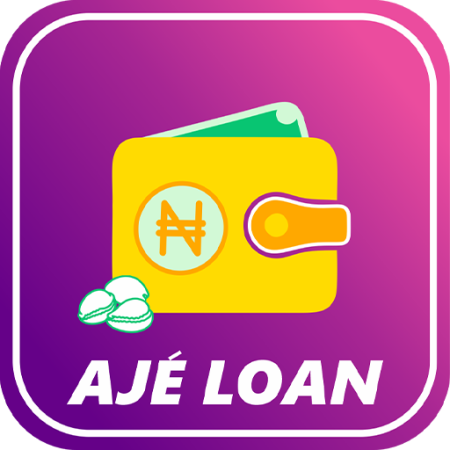 The App Post The Following Features On Its Play Store Profile
1. Loan amount: from ₦5,000 – ₦100,000;
2. Easy and flexible repayment plan
3. Interest rate is 0.013% to 0.05%
4. One time processing fee of 10%
5. Loan term: 91 days – 180 days;
6. Annual interest rates from 14%-20%.
Ajeloan: This App Is Scam And Useless — Customers Cry Out On Google Play Store
Ajeloan was designed to help customers and borrowers take collateral-free loans, get urgent and emergency cash if you are a Nigerian and live in Nigeria. However from the reviews and feedback QUICK LOAN ARENA is getting from Ajeloan users, none of these services or promises are being provided or met, at least optimally.
Ajeloan Feedback And Reviews From Users And Customers Are Damning
Below are feedbacks and reviews from customers and users who have used or attempted to use Ajeloan app for borrowing.
Rowland Godswill
22 April 2022
I find it very disheartening and annoying that after the rigours of filling out forms, what Ajeloan gave out is not even up to #2,000. I'll like to suggest to the authorities that in a very competitive market as fintech loans, such a start up is ridiculously low. It's very easy for people to get assistance of #5'000 from friends and family which is without interest. It would be nice if you can review your start-up.
Gor Lawrence Aondoaseer
29 April 2022
Highly disappointed about this Ajeloan app. After consuming so much time to access a loan, the loan amount available is far below what is advertised and my expectations, the interest rate is more like 40-43%, and have to deduct my 50NGN via bank for acclaimed secure stuff. This is so disgusting! Regret I downloaded it.
Bukky Ajoke
19 May 2022
What sort of a useless loan app is this? Yes I tried applying, the limit is not what I needed and the interest is too high, I stopped the application only to get credited later, I have been call their customer service, they are not picking, i am not paying any interest on what I did not ask for
Ternenge Kumasongun
8 May 2022
This app.is scammed! I repaid my loan 6840 instead of 3000,looking refund of my balance, since three weeks now and I text proof payment but they keep adding money every,who will pay.
Olayokun Babafemi
2 May 2022
It's unworthy of your management to send message of increasing someone's loan and period of payment and when u alone the app u will still find the old amount and period of payment. Where is the trust.
Fatimah Babagana
24 March 2022
You people have done me wrong!!! You just sent money to my account just like that and expect me to pay back with interest. I have already uninstalled the app and forgetten about it and then you just credited my account which is not fair!!!!!!!!!!!
ThankGod Ikeora
28 April 2022
I was given 6,000 but only got credited 3,900 you made it clear no fees or charges or deduction included, I have screenshots. If I don't get my balance, I'm not paying back a dime…dare me
Isla Balogun
29 March 2022
Pls I repay my loan last week nd applied for new one. I didn't see any money and nothing was disbursed into my account but it's written on d dashboard that u av giving me loan. It's on review for 3days ND next thing I see is repayment days which I haven't been credited. Pls work on it cos I wont pay back a dime.. I didn't see any alert
Abraham Ajibade
14 April 2022
I applied for loan yesterday and was not able to bind my card, but to my surprise when I opened the app this morning I saw repayment and didn't receive any money. Please do something.
Agbadahunsi Michael Ayoola
12 April 2022
Pls dont pay outside my account number pls o. If I did not see alert I wont pay the money I didn't collect o. Your system is also very slow. High interest. I always see on my dashboard that you are given 100s of thousands to people but you gave me 3k. If you are not give amount dont promise to give it.
Akujobi Martin
6 April 2022
I have not received any money in my account but it shows on the app that loan has been disbursed to my account. Please rectify immediately
opirite boma iboroma
17 May 2022
Don't borrow money from this app, they offered me 9,000 to pay back 11,500. But disbursed 7,450 to pay back 11,500, please they have added new techniques to force us to play more than the approved amount
itua rebecca
4 May 2022
This is a scam app. they credit your account even when you don't request and start demanding payment Please delete this app Google as its defrauding people. They don't deserve any star rating at all
Adebodun Muyiwa
23 April 2022
I'm just annoyed with this stupid loan app they borrow me 3k I receive 2950 I repay the 3k after 3 day I try to get new loan and they're telling me 4000 and 2600 will be sent to my account why what's my gain with the fast repayment I make I'm lost… very high interest with low amount they borrow person.
Onuoha Victoria
10 May 2022
Very useless app. Run away from this app guys, their interest is very very very high. Loan of 5000 you will be getting 8500 to pay back for what now. Run b4 u regret u never downloaded
Khadijah Adebukola
28 April 2022
You guys are thieves! That's the only way to describe your service… I deleted your app days back after repaying my loan,only for you to credit me again.. How?? I never requested for a loan, I don't even have the pp on my phone anymore! Corporate scammers, I won't pay a dime and you can do what ever you like
ufoma Ikpekri
26 April 2022
What is all this, after binding my card to be validated with a charges of #50 as indicated, but to my surprise, no money was disbursed to my account, instead #11,000 was taken from my account, is this not a theft? I still did not understand what is going on here o, you people should please refund my money oo. We cause damaged to your platform oo.
Hakeem Dauda
21 April 2022
Wao! This is fantastic. The process of registration and disbursements were so easy.
Hammed Raji
15 April 2022
This is very bad no upgrading of credit limit despite all the numerous message almost 4month I still remain just one level 😢😢😢😢 this is just act of making money from Nigerian
Idowu Olajide
26 March 2022
It a bad experience, I apply for loan since 3days it still showing "loan under processing" not reliable
Eguono Ajari
1 April 2022
It gets to the upload video part and starts acting like a recording application instead of providing area to upload video
Jennifer Okorie
24 March 2022
I apply for a loan since 22/3/22 upto now the money have not been disburse to me and its reading on my app. Only for the app to be changr from aje to momogo. You people should do something now blc i wont pay for the money i didnt receive.
Ladi Twin
September 6, 2021
I have paid up my loan since 3rd Friday September 2021 but up till now it hasn't being clear in the app rather the interest rate is going up day by day I have chatted your agent up and he said he has being complaining to the people in charge kindly rectify this issue because I don't want to be tagge…
Emmanuel Simon
October 2, 2021
Name sake Patrick Emmanuel I really agree with you for now In Nigerian loan app, Carbon, fair money, Branch are the best for now. full month and just 10 percent, eg if they give you 5k for 30days intrest for 30days is just 1000. That was my first experience this three are the best God bless you sir
Ess Cee
October 18, 2021
Pls do something about ur repayment process.There should be options for offline payment via bank transfer.Iv been trying to link my card to make a repayment for nearly a week and its not working.No alternative means of payment and no customer care service. Yet the default charge keeps pushing my loan upwards. Playstore should add zero star so il give this app zero!
CONTACT
For more information or recommendation, They are available 24/7 through these mediums below.
E-mail: service@ajeloan.com
Facebook: https://www.facebook.com/Aje-Loan-104691778282830
Facebook Message: m.me/104691778282830
WhatsApp: +234 903 916 2704
Instagram: https://www.instagram.com/ajeloan.ng/
Address: 10 Adebola House, Off Salvation Road, Opebi, Ikeja, Lagos
Customer service hotline: +234 9039162704 +234 9021219147
To download AJELOAN app on Google Play Store, CLICK HERE.