The Avant Credit Card is an unsecured credit card designed for someone with a fair or average credit score or a limited credit history. While it requires no deposit and can help you build credit with responsible use, it doesn't offer many other benefits.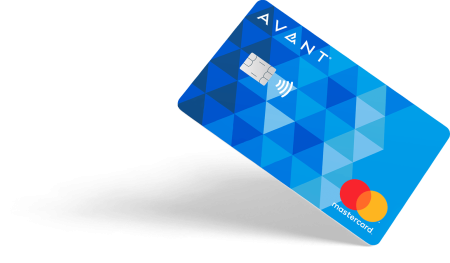 Features Of the Avant Credit Card
On the plus side, the Avant card's initial credit limit—though not the highest you'll find on a starter card—beats out the limit found on a number of other unsecured cards for people with less-than-perfect credit. Plus, if you use the card responsibly, you may be able to increase your credit limit over time, which can help your credit utilization.
The card also comes with no deposit requirement and its annual fee is reasonable—less than half the fee you'll find on many unsecured credit-building cards. You can even see if you're preapproved for the card without a hard credit inquiry, allowing you to get a sense of your approval odds without negatively impacting your score.
However, cheaper alternatives are out there if you're willing to temporarily tie up money in a security deposit. Indeed, a secured card could give you more control over your credit limit and help you fast-track your credit-building efforts. Plus, some secured and unsecured options will offer an ongoing rewards program if building credit isn't your sole focus.
All in all, the Avant Credit Card mostly makes sense as a temporary stop-gap while you work on your credit. If you use the card responsibly and manage to boost your score, you can then apply for a more lucrative cash back or rewards card.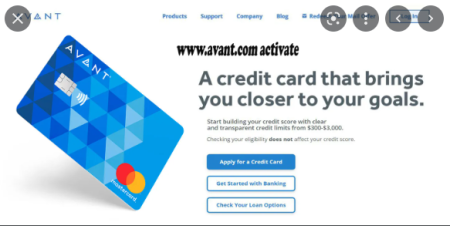 Review Of the Avant Credit Card
According to a Forbes 2022 review, the Avant Credit Card is not the only game in town when it comes to cards for so-so credit. But it's got a few things in its favor you may not find with other options. If you're new to credit or had a few missteps, it can be challenging to find a card that doesn't require an upfront security deposit. But the Avant card is unsecured so you won't have to pay up anything to get it.
One of the most appealing features of the Avant Credit Card is that you can prequalify with a soft credit check to see what rates and fees you'll qualify for before you submit your application. The Avant Credit Card also reports your payment behavior to all three major credit bureaus–a must for anyone trying to improve their credit standing.
Avant Credit Card: For Loan, Credit Card Management
The Avant Credit Card makes it easy to manage your loan:
See your upcoming payments and view your payment history
Receive push notifications about your account
Manage your payments, including adjusting dates and paying down your loan
Schedule or cancel payments
View transactions
Add or remove payment methods
Enroll in autopay and paperless statements
Avant Credit Card Fees
Avant MasterCard accompanies charges a yearly fees going from 0$ to 49$ and clients will get a credit limit going from 300$ to 1000$.
The actual yearly fee relies upon the proposition a candidate receives on the web or through email. As far as possible will be shared after the qualification endorsement and relies upon the candidate's credit profile, yearly pay, and different elements.
Advantages Of The Avant Credit Card:
This Credit Card is exceptionally gainful for those individuals who need to expand their Credit score and construct a decent credit profile.
Being an innovation organization Avant gives total security to the individual information of clients with cutting-edge safety efforts.
Enjoy zero hidden charges and unapproved misrepresentation risk. Clients will be uncovered a wide range of expenses and charges, and they won't be obligated to pay any extra hidden charges.
Take advantage of the loan include and get up to 25% money as far as possible.
Get the advantages of the automatic credit line increment office.
There are no charges for global transactions.
Your exchanges will be all answered to every one of the three significant departments — Equifax, Experian, and TransUnion consistently which will assist you with expanding your FICO rating.
There is no punishment on the off chance that clients surpass their credit limit.
All avant clients will likewise partake in the Mastercard advantages like Identity burglary security.
Disadvantages Of The Avant Credit Card
Avant Card gives no prize points office at this point.
Avant Credit Card doesn't give an equilibrium move element and you might not move other credit at any point card adjusts to Avant card.
It's anything but a zero yearly expense card.
You can't interface Avant Credit with versatile installment arrangements, for example, Apple Pay or Android Pay.
A loan is restricted and cardholders can pull out just 25% money of their credit limit. Loan charges are additionally extremely high.
At present, the Avant card doesn't permit clients to change their installment due date.
Expenses and charges:
There is a yearly fee for this card which changes from $0 to $59 in light of the cardholder's reliability and reimbursement history.
Applicable Annual Percentage Rate (APR) will fluctuate from 24.99% to 29.99%.
APR for the loans will likewise be from 24.99% to 29.99%. There will be a charge for the loans which are 5$ or 3% of the money sum whichever is more noteworthy.
The base interest charge will be $1.
The late charge punishment will ultimately depend on $39.
Avant Credit Card login
In the event that you are an Avant Cardholder, you might be searching for how would I login into my Avant Visa account? All clients can visit the authority site to sign in and access their records. Kindly follow the below ventures for more data.
Stage 1: Open the authority site https://www.avant.com/. You will see the site landing page (as displayed underneath).
Stage 2: On the landing page click the login link situated in the upper right corner. You will be diverted to the authority avant.com Mastercard dashboard login page. (as displayed beneath).
Stage 3: Enter your enrolled email id and password (which you have set up while enlisting your web-based account) in the login structure and click the login button.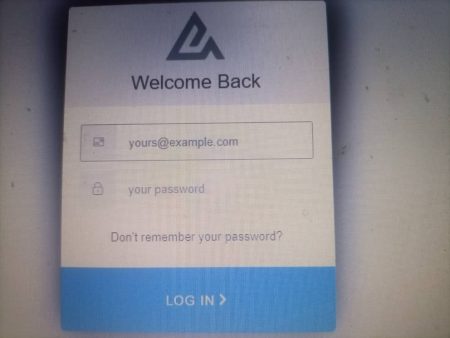 You can login to your Avant Credit Card by clicking here.
How to reset the Avant Credit Card password?
In the event that you don't recall your secret phrase then you can reset it on the web. Simply follow the below steps.
1-Open the official site and again open the login page by tapping the login connect in the top menu.
2-In the login structure click the "Don't recollect your password?" link. Another secret word reset structure will show up on the screen (as displayed underneath).
3-Enter your email id in this password reset structure and tap the Send Email button. You will get an email including the directions to reset your password.
4-Open your email and check for any connections to reset your password and make areas of strength for another.
How to apply for another Avant Credit Card?
If you don't have an Avant Credit Card then you can apply online through the authority site. The online application process is referenced beneath. If it's not too much trouble, check.
Stage 1: First of all, open the authority Avant site and snap the Credit Card interface situated underneath the Product menu thing. You may likewise open the Credit Card page straightforwardly at https://www.avant.com/Visa/.
Stage 2: On this page, you will see an Apply Now link. Click this connect to begin the Credit Card online application process.
Stage 3: Fill out this application structure totally, Select the terms check box and snap the Continue to Application interface at the lower part of the application structure.
In light of the data, you give the framework will check your qualification and proposition a Credit Card in the event that you are qualified. From that point onward, you should finish the further application process.
Stage 4: You will accept your Credit Card at your location within 15 working days.
How to enact the new Avant Credit Card?
When you accept your Credit Card you should actuate it. You can enact it online by visiting the https://www.avant.com/card/initiate connect. An online activation form will show up on the screen (as displayed underneath).
Presently enter your Credit Card data in this actuation structure, for example, your Email address, the Last four digits of your Social Security number (SSN), Last four digits of your card number. After that click the Activate Card link.
You may likewise call the Customer Service Number 1-855-752-7011 to initiate your Card.
To download the app from Google Play, CLICK HERE.
Avant Credit Card And Customer Feedback And Reviews
Nicolle Monoxelos
January 14, 2022
Literally had the card 1 day, 1 DAY and they shut it off after my second purchase!!!! Will take 48hours to "reactivate" which is absolutely bull because I said I made the purchase!!! No phone alert or app alert just a random email after it got denied. Bad enough the card took 3 weeks to come in also! Welp red flags guess this will not be a good card to keep. UPDATE due to lqck of information given to me about this card and talking with customer service I fully canceled it! WORST COMPANY
InterstateBullly Enygunna
January 16, 2022
I'm new to avant. So far it's working for what it's designed to do. I'm only a month in so I haven't seen the credit impact just yet. But I will Raye based on the app the app definitely needs alot of bugs fixed. Can't see payment screen tabs are blank, what if someone ames the wrong selection trying to arrange payments online that's something that needs to be fixed asap. I'll give it 3 stars because I have no real issues other than the app.
Tammy Whitecotton
January 8, 2022
Something is clearly wrong with your app! Payment screen is BLANK & has been for weeks. Lots of users having issues (see reports here) yet automated "oh no! blah, blah" responses to all of these negative reviews while listing customers who have ALWAYS been in good standing as LATE?? Fix your app so folks can take care of busniess…how about that?!
Cheryl Mock
January 3, 2022
this card is ok to start credit it has a few features not good. they have control over when you use it and they wont up the credit until they want too. They are getting there payments on time and then some also you have to go to the travel thing to mark dates of when you will be back if you need to use the card without having to call them because your card got declined. yes a hassle. Im canceling as soon as paid off.