BorrowNow: Quick Online Loan Apps Without Documents 2021
BorrowNow is a quick loan app on Google Play Store that makes it possible for you to access instant cash anytime, anywhere.
This is a simple free application that helps you locate the best lenders for quick legit guaranteed payday loans and cheap personal credit loans to get money.
Loan Products:
Loan Term: 91 – 360 days , Interest rate:16% – 24% APR , Loan Amount: Up to ₦ 250,000
For example:
if a customer borrows ₦10,000 for 180 days (6 months), the APR is 18%
So the total Interest would be 10,000 NGN *18%*180/365 = 887 NGN.
The monthly payment would be (10,000 NGN +887 NGN )/6 = 1,962 NGN.
The total repayment amount would be 10,887 NGN.
Who can apply for the loan:
– Between 19 to 60 years old
– Nigeria Residents
– BVN available
– Available bank card
How to apply a loan?
• Download BorrowNow App
• Have good credit record.
• Create your account by filling in several quick questions
• Apply in seconds
• Receive your loan straight into your account
• Increase loan limit every time you repay on time
You can download the BorrowNow app on Google Play Store by clicking here.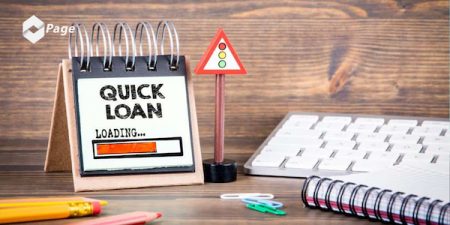 REVIEWS
Ezra Aigberadion
2 October 2021
My experience with this app is cool…but I don't like the idea of them calling me up for the loan repayment…I mean there are charges already for delayed payments. Outside that. Its a lovely platform to borrow from. Also the interest rate is friendly. Thumbs up guys!
Mustee Monguno
1 October 2021
The is pure fraudulent!! I only checked my eligibility and signed out before I know it they disburse the money into my account. The worst of it is, the eligibility was 7500 to repay 7716 and the disbursement amount made was only 4875 just imagine! I hate this app with passion.
Peter Agiopu
26 September 2021
Great app .very fast in disbursement , excellent and reliable,but why I give 3 stars is because they are interest rate is very high, please u ppl should do something about it.when tangible something has been done,I will rate the 5stars.
Ayodeji Anthony Olatunde
3 October 2021
This app is very responsive, it didn't take long to apply and receive disbursement. Highly recommended. You too can borrow now…Kudos to @BorrowNow.
Adeyemi Adekunle
25 September 2021
Swift registration but still waiting disbursement.but then I rate your 5 stars based on that but still expecting quick disbursement.
Isaac Ajifoowe
4 October 2021
Your repayment arrangements is zero. I've tried to repay the loan but there is no account details made available. Please, I don't want any issue of sending embarrassing messages to my contacts that I am a fraudster. If you do so, I will take massive legal action that will shock you. I need your account details NOW.
Tj.bubbles bubbles
24 September 2021
Terrible time waster…after collecting all the information, they are suddenly out of loan to issue.
BECOME QUICK LOAN ARENA BUSINESS PARTNER
Register to become our business partner and enjoy our free advisory and consultancy services on getting a quick loan from our list of accredited lending partners and also guide on the process of loan application.
Disclaimer: Quick Loan Arena is not a loan agency and we do not give out loan to anybody. We however provide quick loan brokerage services and seeks to educate individuals and small businesses about instant loan opportunities to help them make informed decisions.
Speak with any of our Quick Loan Consultants for more information! Call or Whatsapp +234 (0)803 385 7245.
Do remember to give us a feedback about your quick loan experience after the lending process is executed.
READ ALSO! Money In Minutes: Instant Online Quick Loans In Nigeria Without Documents
READ ALSO! Migo: Quick Online Loans In Nigeria Without Collateral Or Guarantor
READ ALSO! Quick Online Loans In Nigeria: 20 Platforms Needing No Collateral – Series 1
READ ALSO! Quick Online Loans In Nigeria Without Collateral: 20 Top Platforms – Series 2
READ ALSO! Quick Loan In Nigeria Without Collateral: Consider Page Financials
READ ALSO! C24 Capital: Credible And Quick Loan Up To N1m But Lots Of Paperwork
READ ALSO! You have a job offer or you are an applicant looking for job, click here or whatsapp 0803 239 3958 to reach us
READ ALSO! How I Was Lured Into Debt Trap With N2.5m Specta Quick Loan From Sterling Bank
READ ALSO! EasyMoni: Stop Sending Threats To Customers' Contact List: Do Your Homework If You're Real!
READ ALSO! BBNaija Dorathy Launches Lingerie Line, Says Priority Is Making Busty Women Look Good
Please follow and like us: