According to reports from Bureau De Change Operators, QUICK LOAN ARENA has obtained the Dollar to Naira today at the Black Market.
Top 25 Best Instant Loan Apps In Nigeria 2022
You may be asking? How much is the US Dollar to Naira Black Market today)?
According to Investigations by QUICK LOAN ARENA, the Nigerian Naira continues to suffer plunge with respect to the United States Dollar at the Black Market (also called Parallel Market).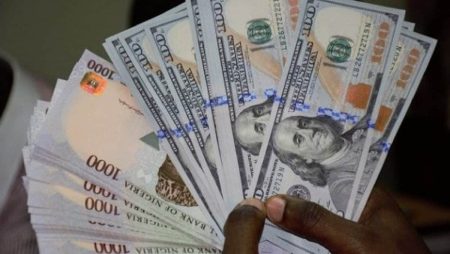 Frequently Asked Questions About The Current Exchange Rate Between The Dollar To Naira Exchange Rate Today At The Black Market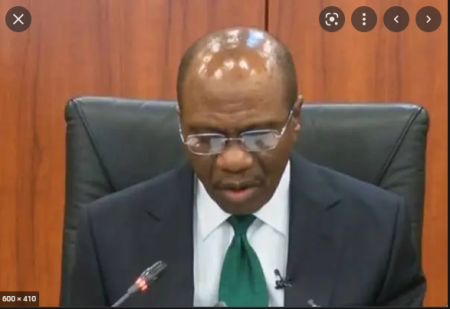 Why is the Naira rate crashing with respect to the US Dollar?
Analysts have blamed the continuous weakening of the naira on rising import bill, dollar savings and the accumulation of cryptocurrencies by Nigerians who have lost confidence in the local unit due to its massive devaluation against the greenback currency.
Top 22 Apps That Let You Borrow Money Instantly 2022
How is the CBN policies affecting the Naira rate drop?
A crypto trader and founder of Willywealth Trading, Mr Iniobong Williams blamed the Central Bank of Nigeria's (CBN) foreign exchange policies for the recent drop of the Naira.
He said the announcement that Nigerians buying dollars with naira will be "arrested" made by the CBN governor, Godwin Emefiele, a few days ago also further weakened the naira.
"I believe this has caused tremendous panic among middlemen who try to breach the gap for those in need of FX because CBN cannot meet the high demand," Mr Williams said.
Also, he said there is also a huge demand now for forex among students who want to pay their school fees and that most students resort to buying from the black market because of the long queue at the bank as a result of limited availability of foreign exchange.
Naira Crashes against dollar at official, Black markets
Naira fell significantly against the U.S. dollar at the official forex market, stretching the currency's fall to two consecutive days at the spot market this week.
The Naira opened trading at N429.07 but closed at N430.67 to a dollar, depreciating 0.3 per cent from N429.43 it exchanged in the previous session on Monday, data published by FMDQ website where forex is officially, revealed.
Naira rose to an intraday high of N415.00 and oscillated to a low of N435.00 before closing at N430.67 at the close of business on Tuesday.
Forex exchange supplied within this period skyrocketed sharply by 8.5 per cent ($175.67 million) from $161.94 million recorded in the previous market segment on Monday.
The last time the Naira closed at N430.67 to a dollar at the official window was on Tuesday last week— the weakest rate recorded that week.
The currency stumbled further against the dollar in the parallel market on Tuesday as demand increased.
At Lagos black market on Tuesday, dealers said they bought the dollar at N690 and N695.00 and sold it at N700.00.
At the Abuja Zone 4 market, dealers said the anti-graft agency (EFCC) wants them to bring the Naira-dollar exchange rate down to N640.00 and N645.00.
"We are only exchanging discreetly at N685.00 but the EFCC wants us to bring it down," a dealer at the Uyo black market said.
Frequently Asked Questions About The Dollar To Naira Black Market Rate
How much is a dollar to naira today?
A dollar to naira today is N700/$1
How much is black market dollar to naira today ?
Black market dollar to Naira today is N700/$1
How much is dollar to naira today black market .
It is still N700/$1
How much is a dollar to naira today?
A dollar to naira today is N700/$1
How much is dollar to naira today
A dollar to naira today is N700/$1
How much is dollar to naira today in black market?
A dollar to naira today is N700/$1
The naira has again weakened against the dollar at the parallel section of the foreign exchange market.
Bureaux De Change operators (BDCs), popularly known as 'abokis', who spoke to QUICK LOAN ARENA in Lagos, said the local currency traded between N695 to N700 per dollar at the street market.
Last week, the naira closed at N680 to a dollar at the street market.
The street traders put the buying price of the dollar at N695 and the selling price at N700, leaving a profit margin of N5.
They said scarcity has returned to the FX market.
In the past week, the foreign exchange market witnessed appreciation after the Economic and Financial Crimes Commission (EFCC) raided a BDC hub in Abuja.
The anti-graft agency alleged that some BDC operators were mopping up foreign currencies, especially the dollar, to either hoard or smuggle the funds out of Nigeria.
As part of its efforts to check the rising incidence of FX speculation, the EFCC vowed to clamp down on persons and organisations hoarding foreign currencies across key commercial cities such as Kano, Lagos, Port Harcourt, Enugu and Calabar.
Recently, Bismarck Rewane, chief executive officer of Financial Derivatives Company, said the naira is overvalued by 200 percent.
He projected that the official rate would be devalued next month.
Do You Need Quick Or Emergency Cash From Reputable Loan or Cash Advance Apps?
In need of an instant loan or an emergency cash loan? You can apply through any of the top loan apps in Nigeria and get funded under 3 hours, a few more hours or within 24 days.
If you are in United States of America (USA), you can also apply for an emergency cash advance loan even if you have a poor or bad credit rating. Click here if you need apps like Earnin. For the top and best Apps For No Credit Check Loans, direct to your debit card, CLICK HERE.
These Top 10 Best Instant Loans No Credit Checks Guaranteed Online Approval are also highly recommended.
If you are in Canada, these 10 cash advance loan apps could meet your emergency and quick cash loan request.
For instant, payday, emergency or advance cash loan if you are in Australia, CLICK HERE.
CLICK HERE to apply if you are an unemployed in US.
Please follow and like us: