Ease Cash digital lending app: Rogue EasyMoni transformed
Ease Cash is the new name for the banned and blacklisted rogue digital lending app, EasyMoni and is now fully hosted and registered on the largest internet network, Google! Borrowers Beware!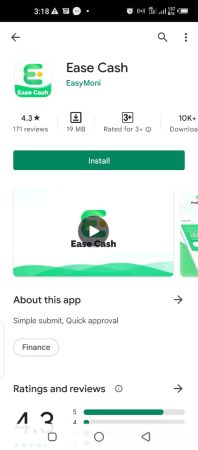 EasyMoni the rogue digital lending app that was banned and blacklisted by Google weeks ago has changed name to Ease Cash in order to escape and continue fleecing innocent Nigerian borrowers. The digital lending app is now fully reregistered as Ease Cash on Google Play Store.
EasyMoni got a terrible reputation for threatening and shaming its customers at any slight loan default or disagreement. The digital lending app is found of terrorising and blackmailing Nigerian borrowers for a long while and has been in violation of customer data privacy. It has now found its way back to the giant tech network as Ease Cash.
QUICK LOAN ARENA hereby warns borrowers and customers to beware of this notorious lending app so as to avoid sad tales of public disgrace which the EasyMoni is known for.
We have found out in our previous reports that EasyMoni digital lending app, now called Ease Cash is owned and managed by loan sharks from China and Hong Kong. It neither has an office nor telephone here in Nigeria but found of sending threat to any customer who dare incur its wrath of defaulting it very high interest loans and unfavourable conditions attached.
Please be warned. EasyMoni is back as Ease Case. See the photo below as it is on Google Play Store.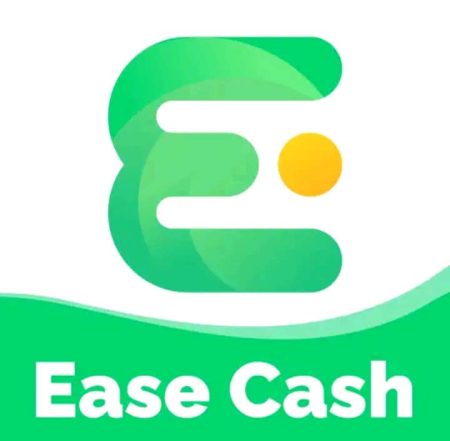 Ease Cash lending app is now fully registered on Google Play, AND YOU MAY CONFIRM BY CLICKING HERE.
READ ALSO! Data Breach: Lagos Journalist blows hot, threatens to sue 9Credit for defamation
READ ALSO! Top 20 Loan Apps In Nigeria For Instant Cash!
READ ALSO! FG Launches Portal For Sale Of Homes Under National Housing Scheme (HOW TO APPLY)
READ ALSO! For customers' data breach, defamation: 9Credit app should be blacklisted
READ ALSO! CBN unveils business loans at 5% (N5m individuals, N25m corporate) for graduates, undergraduates
READ ALSO! Quick online loan scams: Top 7 ways to avoid falling victim
READ ALSO! Data Breach: EFCC, CBN, NITDA, FCCPC To Crack Down On Rogue Loan Apps
READ ALSO! CBN '100 Companies Every 100 Days' Loan Fixed At Maximum N5bn At 5%
READ ALSO! Google removes LCredit, Rapid Naira, other predatory loan apps from its Play Store
READ ALSO! How To Apply For CBN '100 Companies Every 100 Days' Project Funding
READ ALSO! Running from banks, Nigerians face crisis with quick loan sharks On Google Play
READ ALSO! EasyMoni: Stop sending threats to customers' contact list: Do your homework if you're real!
READ ALSO! Accounting software expert, Femi Adeoya, takes on small and medium scale businesses
READ ALSO! You have a job offer or you are an applicant looking for job, click here or whatsapp 0803 239 3958 to reach us
READ ALSO! How I Was Lured Into Debt Trap With N2.5m Specta Quick Loan From Sterling Bank
READ ALSO! BBNaija Dorathy Launches Lingerie Line, Says Priority Is Making Busty Women Look Good
Please follow and like us: