Easemoni is an instant digital lending app in Nigeria,with a microfinance banking license from the Central Bank of Nigeria. The loan app claims its approval process is easy and quick coming with no collateral.
EaseMoni app claims to offer N3,000 to N1,000,000 instant cash to borrowers between 91 and 365 days tenure. The app also claims interest rate between 5-10% monthly and APR of 60 to 120%.
Loan Products:
Loan Amount: from NGN 3,000 to NGN 1,000,000.
Tenure: We will require your repayment from 91 days to 365 days*.
Interest Rate: 5% to10% monthly , APR60%-120%,
EaseMoni: Lending app with little loan, low interest and uneasy repayment
EaseMoni claims to give a fair loan amount based on borrowers' credit evaluation and history. It says no hidden fee or charges exist in its whole lending process.
For example, 91-days loan payment terms have a interest fee of 5% monthly . For the loan processed with principal amount of ₦3,000;the interest would be ₦273; the total amount due would be ₦3,273. Then first month repayment would be ₦1091, repayment of second month would be ₦1091, and in the third month repayment would also be ₦1091.
EaseMoni digital app claims the following: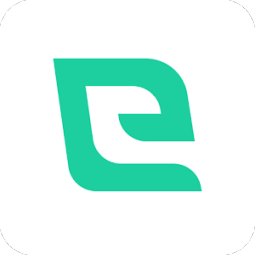 1.Up to NGN1,000,000. Disburse to your bank account.
2.Rate of minimum 5% to 10%, APR60%-120%, your credit rating could help you save a lot.
3.No need any deposits or guarantees.
4. All the steps can be done online. Paperless and digital process on your mobile.
5. Your data is totally safe with us. We own a Microfinance bank that is duly licensed by the Central Bank of Nigeria. As such, all your loans are insured with Insurance Corporation (NDIC).We do not share your data with any third parties without your consent.
6.Don't worry about forgetting repayment. We'll send messages to remind you.
EaseMoni Contact and Telephone
Customer Service Email: info.easemoni@gmail.com
Customer Service Hotline: (+234)9087614150
Address: 60 Adeniyi Jones Ave, ikeja, lagos, Nigeria
CUSTOMERS' REVIEWS OF EASEMONI
deji adeleke
15 December 2021
206
I would have given you 5* but you have a long way to go. I repaid a loan via your app but you keeps adding additional interest. The company's staff confirmed the repayment, several email was sent to inform them of the repayment and error on the app but they keep sending me reminder to repay. Its frustrating dealing with people who don't read email. Please put your house in order.
Benedict Ogon
13 December 2021
4
Easemoni is the real place to come if you need a strait forward platform for loaning. They are sincere and fast in disburstment of fund, above all is the low interest rate. Another good thing about Easemoni is that they increase your loan offer even beyond your expectation as soon as you repay on time. Thanks and may God bless your team and the entire organization
Tunde Omoju
18 December 2021
7
Most considerate loan merchant, best interest ever, although you should try to look into the habit of denying customers fresh request as penalty for not applying instantly after redeeming a due loan. One should have the liberty of choice of whether to borrow immediately or later. The practice of denying one a fresh request for a week or more because one did not apply immediately after paying a due loan is most frustrating.
ROBINSON ULUEME
5 December 2021
9
This is the best loan app I have came across in recorded times . Very easy and simple to operate . The interest rate is very good . They also have a flexible payment plan with human face . I give EaseMoni loan app 5 star rating well deserved . Please keep up the good work , you will rule the market very soon .
esther oluremi
14 December 2021
79
My experience with this app was initially nice, until i made my repayment 2 days before due date. But my dashboard was not yet cleared despite my explanation to their agents,whstsap message and also email with proof of payment from my bank account. Afterall u gave several means of payment to which i tried some before one became successful. When u guys know u cant reconcil payments with those accounts, you shouldnt hav given them out. Until am cleared 2 star.
Onwe Benjamin
12 December 2021
15
Though the app is so easy to use apart from the day of repayment, i went through a lot of stresses before one of the customer services chatted me through WhatsApp and gave direction on how to go about it. The loan amount that you offered is too low for the amount i need, if you people can give higher and better loan offer, i will be so grateful, for now just(3) star, untill i see better loan offer, then i will make it 5
JOE OKENYI ENYO JOB
15 December 2021
20
I am so disappointed in EaseMoni for not being able to rectify and confirm my payment made since November 15th,2021. They refused receiving the payment even when my Bank printed out the transaction details with session ID for me to present to EaseMoni to confirm the transaction successful they still refused working on it. I have sent mails more than 10 times and called their customer care more than 20 times at different occasions still nothing has been done to rectify this.