EasyMoni is one of the many quick loan lending platforms that has flooded Nigeria in recent times.
How Real And Legitimate Is EasyMoni Loan App?
Little is known about the supposedly loan app online. Quick Loan Arena did an intense search on EasyMoni online but we couldn't find any website or remarkable trace of the quick loan app in the digital space. This calls to question about their integrity and legitimacy.
Even though we saw one or two reviews about the loan app, we couldn't independently confirm the information.
We however discovered EasyMoni is registered in Google Playstore Apps and the reviews coming from its patrons are quite dismaying, a few of which are posted at the end of this review.
EasyMoni: Shame and Threatening Messages To Customers Are Unethical, Stop The Act! Do your homework if you're real! 
One of our readers, Kehinde Oluwatoba (not real name) actually sent us a lengthy unsolicited message and threat sent to him from their supposedly (but phony legal dept) in regards of one of their alleged defaulting customer, threatening him of intention to expose his identities on social media because he allegedly acted as guarantor to the said customer who later did not pay up her loan.
Quick Loan Arena checks however reveal that most times if not all, their claim is faulty as the supposed guarantors are never aware that their names have been placed as guarantors (either by the lending platforms or their patrons) until the repayment default allegedly occurs and then such messages are sent. We presume these phony quick loan platforms randomly pick on contact list names of their customers and start sending them threats and unsolicited messages claiming they are guarantors.
It's either their lending process is faulty to have been able to accept unknown and unverified guarantors or their background checking system is not existing, for them to just pick on contact numbers in the phone of their customers and start sending tirade and unsolicited messages to such people just because they happen to be in their contact list.
Such lending platforms perpetrating such heinous line of communication are, in our view acting ultra vires and unbecoming. And we advise that they desist from sending such threats to unknown people henceforth.
The regulatory authorities should get to work and check the influx and proliferation of these quick loan apps in the country as many of them are only perpetrating fraud and scam in the name of giving out quick loans without any legal framework or check on their processes.
Unsolicited and Threat Messages To Customers' Contacts Are Unbecoming, Be Civil
See below the unedited message sent by EasyMoni to the supposedly guarantor who never stood as guarantee to their customer. Should this be allowed to continue in a sane society with regulation? CBN and other regulatory authorities, please take note!
NOTICE!!! The name; XXXXX and Phone No: XXXXX TOOK a loan from EASYMONI and has refuse to pay back after series of calls and messages, The public is Advised to distance from the above mentioned persons,,, for the person is wanted. Failure to pay up TODAY the above persons mentioned will be disgraced and face enormous embarrassment that will bring about disgrace to the face of the public. T
HIS WILL BE POSTED ALONGSIDE YOUR PICTURE TO THE SOCIAL MEDIA TODAY IF THE PERSON FAIL TO PAY, kindly reach and urge the above mentioned person to make payment to avoid us taking LEGAL ACTIONS against him/her, IF WE DONT GET the PAYMENT TODAY,THE PERSONS PICTURE WILL DISPLAY ON ALL SOCIAL MEDIA AS A FRUADSTER AND THE PERSON SHOULD GET A GOOD LAWYER THAT CAN DEFEND HIS/HER FRAUDULENT ACT, FOR THE MENTIONED PERSON PROVIDED US WITH YOUR DETAILS AND IF YOU ARE NOT AWARE, YOU CAN AS WELL TELL THE PERSON TO REMOVE YOUR DETIALS……. EASYMONI LEGAL TEAM.
Update: EasyMoni Has Now Been Banned by Google and Shut Down by Nigerian Govt For Its Fraudulent Activies
EasyMoni has now being banned from operation both from Google Play Store and shut down in Nigeria. This is a cheering news to many customers and borrowers. However they have now transformed name to another loan app called Easy Cash.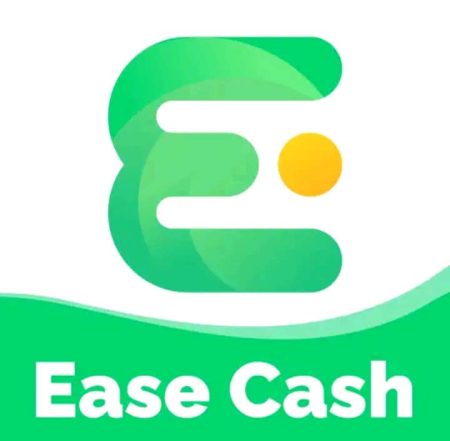 Reviews and Feedback By EasyMoni Customers And Borrowers
Below are a few of the reviews on EasyMoni app by it patrons.
Orok Etim
August 27, 2021
I got debited twice for one repayment and there is no means of reaching you people. No phone number, no valid email address, nothing. I've tried using the live chat but, it's not working. It is bad for a financial service company not to have a feedback mechanism, too bad. Please, let it be on record…
Abel J. Olusegun
August 4, 2021
Do Not DOWNLOAD. Its a total failure and Time Waisting App. It will show you a promise of N2, 000,000:00 Loan and authorize N2000 for you as minimum. If you back out once and tap "Immediate Loan" again, it will show you maximum you can borrow to be N3,000:00 only. And at the end of the hectic registration, Loan Failure is the response you get. Useless!
David Bukola
August 21, 2021
This is d worst app I Ave ever seen. I made payment a day before my due date d next day d agents started calling me that my money is due I showed them d evidence of payment through WhatsApp they still keep on telling me they Ave not received it that they will send messages to my contacts. If u don't want thunder of God.to strike u ND ur generation don't try anything stupid. Stupid people
Lydia Dulla
August 16, 2021
This is the worst and useless app I've ever come across, after defaulting for four days they started publishing me on fbk sending text to my contacts that am a criminal, I run away with company's money and police are looking for me. I now pay them the 5000.00 I collected from them and send the proof, still they find it difficult to clear it , is till there on d app. Easy Moni your services are bad. People run away from them o they don't deserve 0 star at all. I respect branch.