The Ecobank mobile app was recently updated, specifically on 30th Januaty 2022 and the results was expected to be an enhanced app that makes it super easy for the bank customers to utilize it on the go 24/7 using the app with all its acclaimed new features.
According to the bank, customers were also expected to be able to manage their everyday banking needs anywhere anytime directly using the Ecobank mobile app. The bank claims that the app enables Nigerian customers and users manage their account, send money, make payments and get help from the Ecobank mobile app in all 33 African countries where Ecobank is present.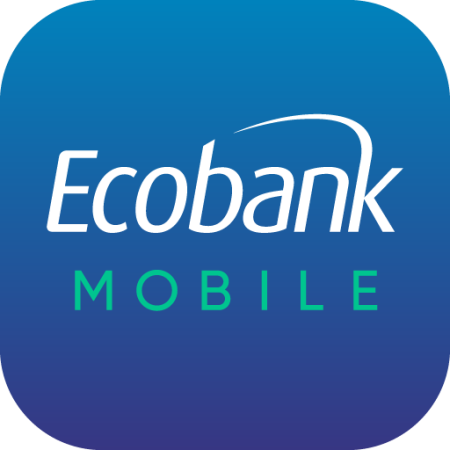 Among the functions of the updated Ecobank mobile app as listed by the bank include:
Ecobank Mobile App: Management of your account
– View all your accounts balances and transaction history
– Open an Xpress Account
– Create and fund a Virtual card
– Set travel notifications for enhanced card security
– Block and unblock your bank card
– Get all your notifications and alerts
– Attach other bank cards for transactions
– Add your banking profiles from different countries
Ecobank Mobile App: Sending Of Money
– Send money instantly to the 33 African countries where Ecobank is present
– Transfer money between your own accounts
– Transfer money to other bank accounts both domestic and international
– Transfer to a mobile money wallet in the same country
– Transfer money by Email and SMS in same country
– Send money to Visa card holders with Visa Direct
Ecobank Mobile App: Making Payments
– Pay your bills
– Buy Airtime and data
– Pay merchants via QR with EcobankPay
– Request for payment from other Ecobank mobile app users
– Split payments with other Ecobank mobile app users
– Place a standing order for future payment
– Cardless Withdrawal from an ATMs using Xpress Cash
Ecobank Mobile App: Chatting With Customer Service
– Chat with RAFIKI for questions and support
– Locate nearest branches and ATMs
– Give us feedback
Feedback And Reviews Of The Ecobank Mobile App By Customers And Users
However the feedbacks and reviews from the Ecobank mobile app are not quite impressive and shows an app that is not customer friendly, and with poor user experience. Some customers on Google Play Store review described their experience with the app as "terrible", and ":disappointing".
See a few of the reviews and feedbacks Of Ecobank Mobile App below QUICK LOAN ARENA was able to scoop from the internet giant Play Store:
Worst banking App Ever! Looking for embarrassment or distress? This is the right app for it!
Girl Haley
9 March 2022
Have just installed the latest version and can no longer login to the mobile app. The page requested for either ATM card or internet details after the pin which was done and the feedback is that the details can not be found in their records. The former version looks more reliable and user friendly. Am sure a lot of customers are also experiencing this challenge.
Karo Obuks
10 February 2022
Very poor banking app. I noticed recently I'm no longer able to do transfer. Any time I click to select destination Bank It would be telling me "just a few more seconds" and Keep loading till I get tired. It's very annoying. You cannot be having a poor banking system and a poor banking app together. I'm so exhausted with this Bank. Don't tell me to send anything to else where. It's a general issue. Fix this ASAP. If there's a way I would have given it zero Star. Poor rated everywhere.
Ernest Chukwuebuka
13 March 2022
Middling performance What's the use of a mobile app is this modern time if it can't generate a simple"statement of account". I've requested it multiple times on this app, but I received nothing. Not to mention the selective transaction record that the app keeps. This app will find it important to record airtime recharge, but wouldn't record a transfer of huge funds. Who designed this app for goodness sake!
Isah Usman Balarabe
31 March 2022
The App need to be upgraded I tried to open an account via the App. After submitting all the necessary documents successfully. I got to the last stage where I'm expected to scroll down and click on the toggle to consent to the terms and conditions… Unfortunately! I click on the toggle several times for days now, I can't proceed with the registration.. So frustrating. I used browser.. Same issue. Please fix this problem ASAP
Fatima Hassan
17 January 2022
Disastrous. Since i updated the app the last time, i am unable to login again. I just wished i didn't have to update the app. Keeps telling me incorrect credential details. Now i can't make transactions. Poor user experience I have done as you said.. sent my details to the email address and still I can't access the app. I really don't know rhe use of the app if one can't access it..
Sadiq Umar
14 December 2021
My experience with the app is very disappointing, the app does not smartly adjust to the settings of my screen. If I enlarge my phone's font, the app can't display the figures when using it. Pls quickly make a through update to your app, it's giving bad experience about your banking services as whole. I'm one of the most disappointed clients.
Olugbenga Omotosho
25 April 2022
Terrible experience! Before I lost my previous card last year, it was okay. After I lost my card, the app was upgraded. Since then, I didn't enjoy this app again. Always telling me, "cannot load your profile" whenever I type in my phone number. If Ecobank cannot come up with a strategy to resolve this issue, they will lose long standing customers.
6 people found this review helpful
bad update full of bugs. Your new update is horrible! i cannot even transact! it cannot even type a thing for live chat. very dissapointed
Smart Jay
15 February 2020
This is certainly one of the terrific apps I have ever used in my life. At first, I had an automatic update. Then when I wanted to log into my account with my password, It kept denying me access for several days. Not until I uninstalled and downloaded another copy that I gained access. But honestly, d older version is way too better than this updated version. Navigation in the current version is poor, execution of commands takes forever, and it has a relatively poor user interface.
Deborah Essien
18 October 2020
If I could rate in negative numbers, I would. Nothing works. I have been trying for so long to buy credit. Nothing responds. Transfer money nothing. They keep telling me my network is bad when I have been doing other things online and everything has been smooth. Even to select a network when buying airtime, no options and I can't buy. My pin never responds, it lags. For real it's depressing. I need airtime urgently and this app can't do that for me? You people need to fix all these issues.