FlashLend claims to be a convenient and fast online loan app for Nigerians. However from our findings and customers' feedback and review, the digital lending platform is operating a fake loan app.
The loan App describes its loan processes as follows:
1. Go to the Google Play Store and install the FlashLend APP.
2. Register an account and login.
3. Fill in your basic information and submit it
4. Choose loan amount: 8,000 to 1,000,000.
4. Select repayment time: 91 to 180 days.
5. Get your loan from your account.
6. Repay your loan on time and your credit limit will be increased
However from our findings and feedback, most of the users who applied didn't get any loan, instead their debit cards get debited on a daily basis without any loan approval and disbursement.
FlashLend claims the following offers:
1. Loan amount: Loan amount ranging from as little as NGN1,000 to as much as NGN100,000
2. Loan period ranges from 91 to 180 days.
3. Low interest rate of 20-25% APR.
4. All application process can be completed directly on the app.
☞ FlashLend's interest rate.
1. Annual interest rate only 20%-25% .
2. Monthly interest rate only 1.6%-2%.
3. Daily interest rate only 0.05%-0.07%.
Example.
1. Your borrowing plan is to borrow 10,000 for 365 days.
2. then your interest rate would be
A: Annual interest = 10,000 x 25% = 2,500.
B: Monthly interest = (10,000 x 25%) ÷ 12 = 208.
C: Daily interest = (10,000 x 25%) ÷ 365 = 6.8.
3. Then your repayment amount is.
A: 10,000 + 10,000 x 25% = 12,500.
Our findings equally reveal all the above information are false. We are of the opinion from our investigations that FashLend is a fake loan app and set up to scam users. We advise Nigerians to avoid this loan app lile a plague.
FlashLend can be found on Google Play Store with this link, dont patronize them.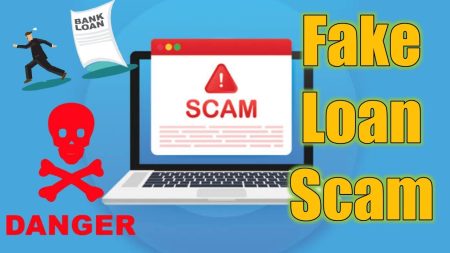 Below are feedbacks and reviews from users of FlashLend which shows that the platform is fake.
Engr. Ezekiel Josiah
1 February 2022
This app is no longer working and have complain to your agent but could not help solve the issue, it used to be one of the best. Please fix it. Looks like a fake loan app
Ify Vic
3 February 2022
Interest rate is very high and they will call and send defamatory messages to your contacts if you default for just a day.
Adesola Ibileye
1 February 2022
This app is 100% bad. Over 5 days now have been trying to bind my card and they have been deducting N30 for my account. Fake loan app. Oleeeeee!!!!!
Racheal Ameh
11 January 2022
It get to where i will take picture i took picture instead of to upload so that i can move further it took me to restart why na are you people not ready to give loans or what happend na
Oghenewaire Mirian
25 January 2022
This app na something else ooo common code them no fit sent come for the past two days na if una no fit send code come na con loam una go fit give person
smith1987 ekawu
27 January 2022
Do you people even offer loan? Because I can't understand why it's so difficult to submit other information ( guarantors contact) waste of battery and data
olagoke bobola Richard
3 February 2022
So bad and fake a loan app….borrowed once repayed on time but was not granted another…interests rate too high and a short duration of 7days…app keep crashing…fakes of them
Taoheed Adeshina
20 January 2022
Since 3 days now you are have been removing my money, and u are telling me fail card, and u did not give me any loan. God will ponish you people. Scam and Fake loan app.
Adika Clara
8 February 2022
Bad and Fake loan app don't download, they don't give loans
Adewale Omotayo
1 February 2022
Rubbish app,,,,,common verification code una no fit send am. The app is fake.
Victor Ikogho
26 January 2022
You better remove this trash from app stinks hmm
Cynthiaiva Utorugh
16 February 2022
Fake loan app after paying u refuse to clear my loan,and debited my money from my bank
Oladosu Felicia Tolulope
1 February 2022
This loan app is Not useful