Google removes e-Naira app from Play Store for alleged policy violation
Investigations by QUICK LOAN ARENA indicates that Google has removed the much publicized Nigeria's E-Naira app from its Play Store for alleged policy violation.
The Nigerian official Central Bank Digital Currency (CBDC) was initially scheduled for launch on October 1 but was shifted till later in the month.
eNaira is the first of its kind in Africa. According to the Atlantic Council CBDC tracker, eNaira debut made Nigeria one of the five countries in the world that have their own CBDC as the popularity of digital and cryptocurrencies continue to soar despite clampdowns in several countries.
There are two versions of the eNaira wallet – one for individuals (Speed Wallet) and another for merchants (Merchant Wallet).
"e-Naira will make a significant positive difference to Nigeria and Nigerians including supporting a resilience-payment system ecosystem, encouraging rapid financial inclusion, reducing the cost of processing cash, enabling direct and transparent welfare interventions for our citizens, increasing revenue and tax collection, facilitating diaspora remittances into Nigeria, reducing the cost of financial transactions and improving the efficiency of payment in Nigeria," the governor of Central Bank of Nigeria Godwin Emefuele said on Monday.
However, many people that have downloaded either of the eNaira apps on Google Playstore are having a tough time using them.
"An app with so many flaws. Can't go past the registration stage because the app happens to send a confirmation message to an email it never requested for. So, I didn't get any message and couldn't register on the platform," one user, Mark Samuel, said in his review of Speed Wallet on Playstore.
Another person who identified himself as Colorado Akpan said: "The interface is okay, But keeps telling me Incorrect account number even after trying 3times they told me to contact support because my BVN has been used too many times."
CBN said for people who are faced with a similar problem as Akpan, the "system will unlock you after 30 minutes."
Another person who has downloaded the app told The Guardian he was only able to register after trying nine times. But his problem did not stop there.
"I was lucky to get a confirmation email sent to me even though it was delayed. It was shocking, however, that the confirmation email that was supposed to expire after an hour, expired in less than five minutes," he said.
One Fajuyi Michael faulted the insistent on confirming registration on the app using the link sent to an email attached to an individual's bank verification number (BVN).
Fajuyi said the "email address shouldn't be a stumbling block. What if one has changed the email attached to BVN if any?"
Similar negative comments are trailing the Merchant Wallet version of the app on Play Store.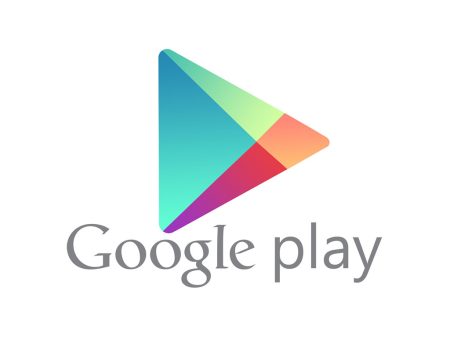 However, QUICK LOAN ARENA learnt that the eNaira merchant wallet, which is designed for businesses, is still running and has over 10,000 downloads on the Google Play Store made available to Android users.
Checks on the Apple App Store showed that the eNaira speed wallet was still active but had been upgraded.
To access the eNaira, users have to download the 'speed wallet' from Google Play, which allows them to conduct transactions with speed and ease. It is a digital storage that holds the eNaira and is held and managed on a distributed ledger.
Before it disappeared from Google Play Store, the speed wallet had a rating of 2.0 from 2, 150 reviews as of Tuesday evening with many complaining of glitches.
QUICK LOAN ARENA reported few days ago that Google has also removed some predatory loan apps such Rapid Naira and LCredit and some others yet to be identified quick loan apps from its Play Store for allegedly violating its set policies on finance apps operations.
Recall this medium reported few weeks ago that scam apps such as Rapid Naira, ForNaira and a few others hosted on Google Play Store are scavenging poor Nigerians and violating Google Policies on lending apps. However a quick check by this reporter indicates that ForNaira, one of those predatory scam lending apps on Google Play is still hosted on the giant network.
This is a developing story. Follow QUICK LOAN ARENA for updates.
BECOME QUICK LOAN ARENA BUSINESS PARTNER
Register to become our business partner and enjoy our free advisory and consultancy services on getting a quick loan from our list of accredited lending partners and also guide on the process of loan application.
Disclaimer: Quick Loan Arena is not a loan agency and we do not give out loan to anybody. We however profile and review legitimate and reputable loan agencies and seeks to educate individuals, household and small businesses about loan opportunities to help them make informed decisions and establish their businesses.
Speak with any of our Quick Loan Consultants for more information! Call or Whatsapp +234 (0)803 385 7245.
Do remember to give us a feedback about your quick loan experience after the lending process is executed.
READ ALSO! Google removes LCredit, Rapid Naira, other predatory loan apps from its Play Store
READ ALSO! Got LCredit loan app on your Phone? Here's why you should uninstall it immediately
READ ALSO! Running from banks, Nigerians face crisis with quick loan sharks On Google Play
READ ALSO! Palmcredit: Get Quick Loan Up To N300,000!
READ ALSO! EasyMoni: Stop sending threats to customers' contact list: Do your homework if you're real!
READ ALSO! Instant Cash In Nigeria: Top 30 Quick Online Loan Apps On Google Play 2021
READ ALSO! Quick Online Loans In Nigeria: 20 Platforms Needing No Collateral – Series 1
READ ALSO! Quick Online Loans In Nigeria Without Collateral: 20 Top Platforms – Series 2
READ ALSO! Accounting software expert, Femi Adeoya, takes on small and medium scale businesses
READ ALSO! Money In Minutes: Instant Online Quick Loans In Nigeria Without Documents
READ ALSO! Migo: Quick Online Loans In Nigeria Without Collateral Or Guarantor
READ ALSO! You have a job offer or you are an applicant looking for job, click here or whatsapp 0803 239 3958 to reach us
READ ALSO! How I Was Lured Into Debt Trap With N2.5m Specta Quick Loan From Sterling Bank
READ ALSO! BBNaija Dorathy Launches Lingerie Line, Says Priority Is Making Busty Women Look Good
Please follow and like us: