QUICK LOAN ARENA reports that Guaranty Trust Holding Company (GTCO) PLC has unveiled its fintech unit SquadCo to handle payment solutions, PoS among others. The bank has never made a secret of its ambition to be part of the payment landscape in Nigeria.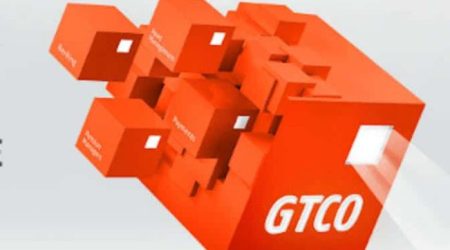 A spokesperson for the company was quoted by BusinessDay as saying that SquadCo becomes the new payment unit of the holding company structure.
SquadCo Will Handle Payment Solutions For GTCO
SquadCo describes itself as a product of HabariPay Limited – a subsidiary of Guaranty Trust Holding Company that provides payment solutions to businesses.
"At Squad, we provide business owners with the tools they need to thrive in a digital economy while also promoting their business and introducing them to a market beyond their current reach. We have built a reliable, secure, and affordable payment platform that will make receiving in-person and online payments simpler," the company stated.
Recall earlier reports in 2021 that GTCO was recruiting talents for its fintech unit HabariPay. The advertisement described HabariPay as a young startup on the path to building a truly pan-African payments unicorn.
The team on Squad has been moved from the banking unit, GTBank to lead the payment company. For example, Eduofon Japhet, the managing director of HabariPay GTCO Plc was the group head of Business Solutions of GTBank. Adeyemi Atanda, Chief Marketing Officer of Squad was head, Digital Sales, GTBank.
SquadCo services include payment, payment gateway, PoS, and eCommerce. Merchants will be charged a fee of 1 percent on the transaction amount plus N50. exceptions may apply in respect of travel and entertainment merchants including but not limited to hotels, restaurants, airlines, etc.