One of the top telecommunications companies in Nigeria is MTN. MTN Nigeria has demonstrated its generosity by launching an MTN night plan package. It allows users to surf the net at a very cheap rate between specified hours.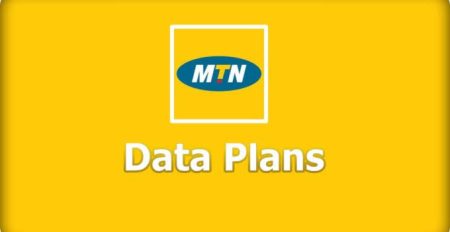 You're in the right place, Keep reading!
ALSO READ: How To Subscribe To Airtel Night Plan In 2022
Here, I'll provide you comprehensive information on all MTN Night data plans, including how to subscribe, how to purchase it, and how to check your data.
The MTN night plan was launched in June 2016 to help customers who require extra data, whether it be for work, leisure, to view and download movies, to play games, or for other reasons. It can be used between the hours of 11pm – 6am
How To Subscribe To MTN Night Plan Through USSD Code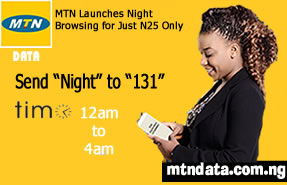 Change over to MTN pulse. if you want to use the MTN night plan package you must do it. If you you're subscribed to MTN pulse already, skip this step. If not, just dial *123# to switch to MTN pulse.
To choose a pulse tariff plan then type 2 and 2 respectively. Migration is free if you haven't done it in a month, but if you have done it recently, you'll need to have N100 ready as a migration cost.
If you want to sign up for the MTN 250MB for N25 plan, dial *406# and type 3 to choose the MTN nightlife plan type 1 option. Then, type 1 to confirm your subscription. Same applies for the N50 plan as well.
After that, a notification stating that your membership to the night plan was successful will appear. After that, you are free to browse the web as much as you like until six in the morning.
How To Subscribe To MTN Nightlife Plan Through SMS
Additionally, you can enroll in this plan via SMS! To subscribe, carefully follow the procedures listed below;
Send NT2 to 131 to sign up for the 500MB night plan.
Send NT1 to 131 to sign up for the 250MB night sub.
After this, you will get a confirmation message for a successful night plan subscription. Then you're good to go
How To Check MTN Nightlife Plan Data Balance
When MTN initially launched the night plan pacakge there was no method to check the remaining data on your MTN Nightlife Plan, however MTN has developed a USSD code that enables you to monitor your remaining data.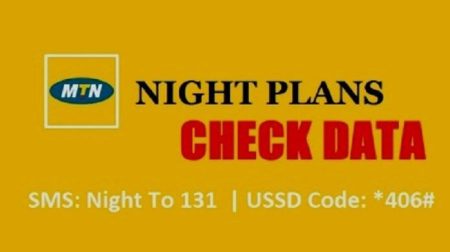 You can check your data use even though MTN will periodically sms you about it by dialing *559*96# or by texting the number 2 to 131 and waiting for the prompt message. This will enable you have an idea of your night plan data balance.
Click Here For More Exciting Deals From MTN
Frequently Asked Questions (FAQs)
How Do I Change My MTN Night Plan To Day Data?
It's not possible to convert their Night Express data bundle to day data. You cannot use MTN night night plan data during the day.
What Time Does MTN Night Plan Start?
The plan is available from 11pm till 6am the next day, this will enable you surf the next for 7 hours straight using the night plan package.
How Can I Get 2gb For 200 On MTN?
How To Activate the MTN 2GB For N200 Bundle. You're expected to recharge your mtn sim with a minimum of 200Naira airtime for this 2GB activation code to work for you. Simply dial *406*3*2# to subscribe to the N50 bundle four times, this will enable you activate the full plan (2gb)
What Is The Code For MTN 6gb?
To suscribe to the MTN 6GB for 1500 naira Jolly Data plan via USSD, the code to dial is *131#, then look under the Weekly Plans menu under Data Plans.
Please follow and like us: