For those who are quick to accept and agree all privacy terms because of the urgency or most times length of the terms, this publication will summarize the Privacy Policy you agree to when borrowing money from any of the loan Apps and know exactly what information they are taking from you.
Warning: Information Quick Loan Apps take from your device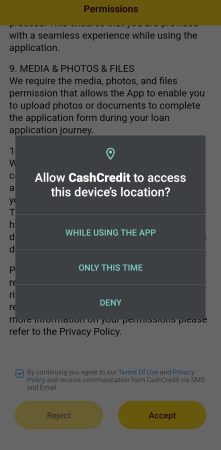 The moment you download, install and register on any of the Quick loan Apps, you give them access to collect the following information from you.
1. You consent to the collection, use, storage, processing and disclosure of your Personal Information.
2. When you register and create an Account with them, you have to provide  certain Personal Information, including your name, BVN, date of birth, gender, education background, religion, photo, physical address, e-mail address, working information, marital status, emergence contact, your phone number, SIM card details, financial and credit information (including your Mobile Money Account details, bank account details, and bank verification number, where applicable) and an Account ID and/or password that you will use to access the App after registration.
3. You also provide information on type of payment card or mobile wallet account you use, the name of the issuer of that payment card or mobile wallet account, the name of the account holder for that payment card or mobile wallet account, the number of that payment card or mobile wallet account, and the amount of money paid.
4. They also collect your internet protocol (IP) address, information as webpages previously or subsequently viewed, duration of every visit/session, the internet device identity (ID) or media access control address, and also information regarding the manufacturer, model and operating system of the device that you use to access the App or their Website.
5. Whenever you use their Apps or visit our Websites, they use cookies to track user activity. They also  track and collect your geo-location information in real-time.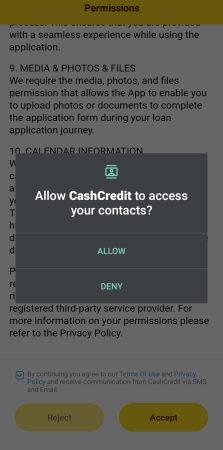 6. They also collect information stored on your Mobile Device, including contact lists, call logs, SMS logs, Facebook and other social media details, contact lists from other social media accounts, photos, videos or other digital content.
7. They collect and monitor your financial SMS from your inbox which helps them in identifying the various bank accounts that you may be holding, cash flow patterns, description and amount of the transactions undertaken by you as a user to help them perform a credit risk assessment which enables them to determine your risk profile and to provide you with the appropriate credit analysis.
8. They collect your contact information to detect close contacts of yours
9. They collect a list of the installed applications available on your device.
10. They gain access to your storage which allows you to upload photos and/or documents 
Anytime you download, install and register on any of the Quick loan apps, and you agree to their terms, you have given them access to collect all the aforementioned information from you. 
Quick loan arena seriously advices that people go through this and decide whether it is worth it to give such access to people you do not know because you need quick bailout.