Canada isn't the fastest-growing nation for Fintech but it has really the best instant loan apps to get loans from. Getting online instant loan apps in Canada is not quite difficult like other countries if you happen to be in a cash emergency or require a quick loan to fund some financial obligations. Once you've chosen your lender, you just need to submit an online application.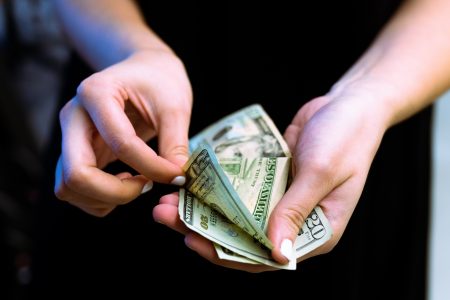 List of Top 10 Best Instant Loan Apps In Canada For Fast Loan Processing and Quick Emergency Cash
LoanConnect
Borrowell
Loan Away
Fairstone
Mogo
LendingMate
Skycap Financial
LendDirect
iCash
Loan Express
1. LoanConnect
LoanConnect is our 1st pick on our list of the top 10 best instant loan apps in Canada. It is actually a leading search engine that offers instant loans from different lenders at comparative interest rates. The lending platform has one of the best comparative loan rates in Canada and is also a BBB-accredited business with an A+ rating.
LoanConnect offers a variety of quick loans with different types of interest. It provides unsecured loans that cover basically every type of loan, including debt consolidation loans, college loans, business loans, emergency loans, vehicle loans, and home renovation loans. The minimum and maximum loan amounts available on the platform are $500 and $50,000, with a loan period of 6 to 60 months. The interest rates vary from 10% and 46.96%. The fees depend on the lender you end up choosing.
2. Borrowell
Borrowell is the 2nd pick on our list of instant loan apps in Canada for quick cash loans. The platform is a fintech lender with over 1 million customers. It's one of Canada's top quick loan providers, offering a variety of financial services. In addition, this Canadian lender is the first to make a deal with Equifax and offers free credit reports to its clients.
Some of the services that Borrowell offers are credit monitoring, credit cards, mortgages, banking and investing, and insurance programs. Loans, which range from $1,000 to $35,000, can be quick loans, small business loans, debt consolidation loans, home improvement loans, and vehicle purchase loans.
Borrowell loans start at $1,000 up to $35,000, with an annual percentage rate (APR) of 5.6% to 29.19%. Loan terms are from 36 to 60 months. There's a one-time origination fee of 1%-5%, depending on the amount of the loan. Additionally, there's a late payment penalty of $25 to $54.
3. Loan Away
Loan Away, the 3rd pick on our list of instant loan apps in Canada for emergency funding is an online-only lender that offers installment loans of up to $5,000. Currently, it is available in six Canadian provinces – Ontario, Alberta, New Brunswick, British Columbia, Newfoundland and Labrador, and Nova Scotia.
This Canadian lender offers quick unsecured loans, home equity loans, and debt consolidation loans. They can be used for covering various costs, including private student loans or emergency expenses. Loan Away loans start from $1,000 up to $5,000, with an APR between 19.9% and 45.9%. The loan terms are from 6 to 36 months. The fees and penalties of their loans are not disclosed.
4. Fairstone
Fairstone is one of the non-banking financial institutions operating since 1923. It offers financial services like payday loans and short-term loans to Canadians who cannot obtain them from traditional banks. With over 240 branches, Fairstone's quick loans in Canada are available in all provinces in the country except Nunavut. The platform is our 4th pick on our list of instant loan apps in Canada.
Fairstone offers five types of quick loans. They are secured quick loans, unsecured quick loans, car and auto loans, mortgage loans, and online loans. Fairsone's loans come with an APR of 19.99% to 39.99% and term lengths of 6 to 120 months (depending on whether the loan is unsecured or secured). The loan amounts are from $500 up to 35,000. There are no fees on unsecured loans, but there are fees on returned payments and late payments on secured loans.
5. Mogo
Mogo, our 5th pick on the list of the top 10 best instant loan apps in Canada is a lending institution based in Toronto, with a clientele of over 900,000. It's high on the list of the best quick loans in Canada.
Mogo offers Canadians a wide variety of financial options, such as quick loans from $100 to $35,000, mortgages, free credit score monitoring, identity fraud protection, credit cards, and cryptocurrency. The APR of Mogo's loans is from 5.9% to 46.96%. The good thing about Mogo is that it will give you a loan even if you have a bad credit score. However, you have to be careful in this case because the interest rate can be quite high.
6. LendingMate
LendingMate, our 6th pick on our list of the top 10 best instant loan apps in Canada is a non-bank lender offering guarantor secured quick loan to borrowers with any credit score and to those who can't get a loan from traditional banks or other institutions. Its services are currently available in two Canadian provinces – Ontario and British Columbia.
LendingMate offers guarantor-based quick loans. So, you will need a guarantor who can vouch for you and pay back the loan in case you default. Quick loans can be used to cover different expenses like debt consolidation, home improvements, vacation, vehicle purchases, student loans, and more.
LandingMate minimum loan amount is $2000, while the maximum is $10,000. Loan terms are between 12 and 60 months, with an interest rate of 43%. To read more about LendingMate, CLICK HERE.
7. SkyCap Financial
SkyCap Financial, our 7th pick on the list of the top 10 best instant loan apps in Canada,  is one of the fastest-growing quick loan lenders in the country. Its main goal is to provide alternative financial solutions to all Canadians regardless of their credit history or financial past.
The organization offers quick loans that are usually approved in 24 hours. The quick loans can be used for home improvements, bills and expenses, travel, debt consolidation, moving expenses, weddings, and more.
SkyCap Financial loans range from $500 to $10,000, with interest rates starting at 12.99% up to 39.99%. Loan terms are between 9 to 36 months. There is a non-refundable administrative fee of $75 as well as an NFS (non-sufficient fund) fee of $50. To read more about SkyCap Financial, CLICK HERE.
8. LendDirect
LendDirect is one of the niche lenders offering unsecured quick online loans in Canada. The platform gives up to $15,000 on an ongoing basis with unlimited, no-fee cash advances. It is the reason it counted for our 8th pick on the list of the top 10 best instant loan apps in Canada.
Once your application for these quick online loans is accepted, you can expect to have an open-ended line of credit within one business day. The service is available in Ontario, Alberta, British Columbia, and Saskatchewan.
LendDirect offers quick line of credit with a loan ranging up to $15,000. Its loans have an interest rate of 19.99% APR, while the terms in months are open-ended. The funding time is just within 15 minutes with Interac E-Transfer and direct deposit.
9. iCash
iCash our 9th pick on the list of top instant loan apps in Canada are short-term loans designed to assist individuals who need additional funds to cover unexpected expenses or emergencies. Considering this, the application and approval process moves at an expedited pace. Generally, Canadians can apply and be approved in a matter of minutes.
Sometimes in life, you need to have access to an instant loan. Whether it's due to unexpected overage charges on your phone bill, or an untimely leaky roof, there are times when money is needed fast.
When it comes to applying for an instant money loan, you can visit a loan place, pawnshop, or an online lender like iCASH. In Canada, lenders can issue small loans as high as $1,500 dollars to help you cover any monetary shortfalls you might experience ahead of your next paycheque. On your next pay cycle, simply pay back the loan (including any interest and fees).
10. Loan Express
Whether you are working your butt off, chilling with your friends, or just want some extra money for yourself, Loan Express, our 10th pick for instant loan apps in Canada is there for you. Offering instant online loans across Canada for over 15 years, the platform knows how to get you to cash fast, wherever you are.
Loan Express instant, short-term, online loans are intended to get you out of a jam, seize a moment, or help a friend when Payday seems a long way off. Sometimes a quick cash advance can make all the difference between being the captain of your own destiny and missing the boat entirely.
Loan Express 5-minute smart loans solve life's unexpected events in an instant. Easy and secure loans of up to $1500. Its fast funds take care of your financial headache, so you can wave goodbye to stress and get your life (and finances) back to your normal!
Conclusion
Online applications for instant loan apps in Canada are typically very fast to apply and take 3-5 minutes to fill out. You will usually need to provide: Your personal information Info about your income and employment. Once submitted, you will get assessed and an offer will be sent to you. Once you accept the offer and sign the full application, you can receive the funds shortly after.