KashNow is a digital loan product of UC Plus Advance Limited that allows users to initiate and access instant credit facilities to meet small cash needs through a secured and reliable platform.
What Is KashNow Loan?
It is an online lending solution for consumer loans. It offers salary advance loans for employees and short to medium-term asset-backed loans for individuals. It features the Remita payment platform, a multi-channel solution where cash is initiated digitally through USSD and the web.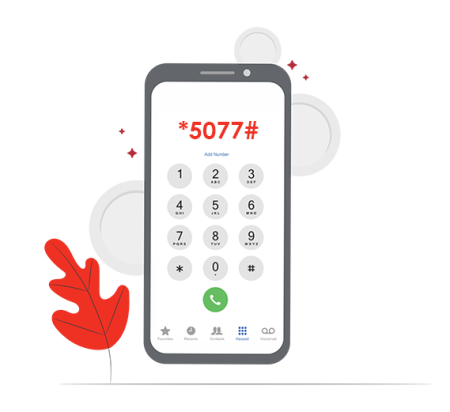 UC Plus Advance, a subsidiary of United Capital Plc Group, is a consumer finance business that is committed to providing efficient alternative lending solution to you.
KashNow loans range between N10,000 to N50,000 and are typically within one month tenure or repayable from the next salary.
KashNow is easy, quick, simple, fast and convenient.
KashNow Products
1. KashNow loan
This loan option is available as a cash advance for employee of any organization (Federal government, State government or Private organizations) whose salary is being processed through Remita payment platform. These loan type are typically paid at the next salary.
2. Asset Backed loan
Asset backed loan option is a short to medium-term loan for individuals against their investments.
Features Of KashNow
Access to fund.
Reduced interest rate.
Retention of holdings/investments
Easy, convenient and simple
Quick turnaround time
Minimal documentations.
Confidential process management
Benefits Of KashNow
No documentation. No collateral. No guarantor
Confidential process management
Available 24/7
Easy, convenient and simple
Instant cash disbursement
Paperless
How KashNow Loan Works
KashNow loan is initiated through USSD and through the web.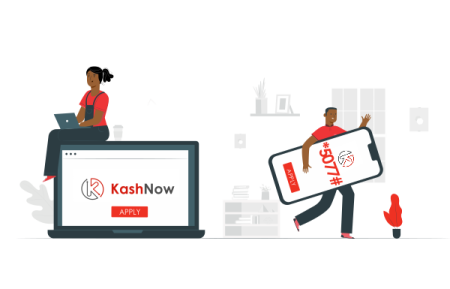 1. KashNow loan initiated digitally through USSD
CLICK HERE to apply through USSD option of KashNow.
2. Loan initiated directly from the website
CLICK HERE to apply for KashNow Loan.
Do You Need Quick Or Emergency Best Rated Loan Apps In Nigeria With Low Interest?
In need of an instant loan or an emergency cash loan in Nigeria? You can apply through any of the top loan apps in Nigeria and get funded under 3 hours, a few more hours or within 24 days. No hidden charges, no document needed, no collaterals needed with any of our list of reputable loan apps in Nigeria. One of such reputable emergency loan platforms is Taka loan.
There are many loan apps designed for urgent and emergency cash if you are a Nigerian and live in Nigeria.  An emergency cash loan is available for anyone who has an urgent financial obligation that cannot wait.
Reliable Best Rated Loan Apps In Nigeria With Low Interest To Borrow From
Read Also: See The Reply This Female Secretary Gave Her Boss For Telling Her To Cook For Him On Her First Day At Work
If you need reputable best rated loan apps in Nigeria with low interest, you can apply for quick cash loans from other platforms apart from ALAT By Wema app. However if you are a business owner, you can apply for a bigger loan amounts from Lendigo platform. The funds can be used to grow and expand your business.
We should also add that if you are a Nigerian or non Nigerian but resident in United States (USA), you can apply for an emergency cash advance loan even if you have a poor or bad credit rating. Please ensure you avoid like a plague any of the following top 22 loan sharks in Nigeria. They are scam, fraudulent and fake loan apps in Nigeria.
And if you ever planning to study abroad or you have someone who does, then check this out: Top Requirements For Nigerians Planning To Study Abroad In Germany. And if you are a student and need loan desperately even with bad credit, then this is for you. And if you are wondering which option of university to choose to study abroad,
this article will guide you.
Please follow and like us: