The way loan apps in Nigeria send shame messages to their customers and their contacts is becoming quite worrisome and needs urgent attention from government authorities, several of our reports have revealed.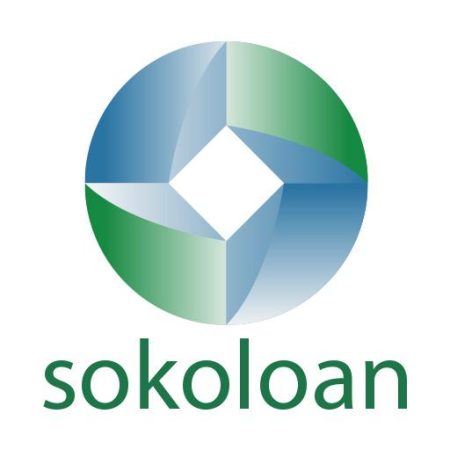 A Nigerian worker resident in Lagos has told QUICK LOAN ARENA how LCredit and Sokoloan made him lose his very lucrative top job after the fraudulent and fake loan apps sent defamatory and shame messages to his boss and other top management staff.
How Shame Messages From LCredit, Sokoloan Loan App Caused Me My Job
According to Olaoluwa Confidence who is married with children and who works with an energy company in Victoria Island, he had borrowed money from both Sokoloan and LCredit, both part of our list of illegal loan apps in Nigeria, which at one time or the other being banned and unbanned by Google Play Store.
10 Best Loan Apps Without ATM Card In Nigeria 2022
He said he had needed the loan for a family emergency and was about to pay back when the online lending applications started sending threat and shame messages to all his contacts. He said all pleas to the loan apps fell unto deaf ears.
Olaoluwa adds that LCredit and Sokoloan didn't stop at sending the threat messages to his family members, the apps extended the indecent act to his office workers and management staff.
He adds that it didn't go down well with his company boss and he was consequently fired from work with a painful termination letter. He adds that the company's management felt so strong about the shame messages they were copied in.
He told QUICK LOAN ARENA, "I was fired from my job because of LCredit and Sokoloan threat and shame messages to my contacts. My boss and other members of executives on my contact list received the defamatory messages and that was the end of the job for me. But we move…"
Best 22 Reputable Loan Apps For Instant Cash In Nigeria 2022
FG Should Halt The Spate of Shame Messages To Customers From Fake and Bad Loan Apps in Nigeria
Olaoluwa was reacting to QUICK LOAN ARENA story published on Thursday where a Nigerian customer, Owoeye Hannah was lamenting the several blackmails, shame messages and threats from loan apps, adding that such can cause borrowers to commit suicide, and warning that the Federal government should quickly halt the trend of excesses from these digital lenders.
Top Loan Apps Banned In Nigeria
Customer Cries Out For Help Against Threats From Loan Apps In Nigeria
According to Owoeye who spoke to this reporter on Social Media laments the way and manner loan apps in Nigeria threaten their customers and talking rudely to them like they don't matter. Some go as far as referring to their customers and borrowers as 'crazy', 'stupid', using all manner of shame messages and derogatory statements on them.
Owoeye urges the Nigerian government to regulate the threats from loan apps and demand that they abide by the rules of the game and be civil in their operations.
She says the threats from loan apps can be dismaying with some coming even a day or the very day the loan repayment falls due. She wants the loans in Nigeria to give provision and moratorium for repayment even after the due date.
Read the full story here: Threats From Loan Apps In Nigeria Contributing To Suicide — Customer Laments
FAQs
Which app gives loan without ATM?
The following are the apps that give loan without ATM in Nigeria:
Branch loan app
Aella loan app
Quick Credit loan app
FairMoney loan app
Umba loan app
Renmoney loan app
OKash loan app
GTB Quick Credit loan app
Money in Minutes loan app
Quick Check loan app
Can I get loan without debit card?
Yes you can. A debit card is not mandatory condition to obtain a loan. In fact many micro-lending companies and loan apps do not require a debit card or an ATM card for loan. Once you can show that you have the capacity for repayment, either by your credit history, your present salary or your analysis of your bank statement, many of the loan apps will oblige you a loan. All the loan apps stated above will give you credit without a debit card.
Which is the best app to get instant loan in Nigeria?
Below is a list of the best apps to get instant loan in Nigeria: Please note that this rating is subject to review from time to time.
1. Branch
2. Carbon
3. Aella Credit
4. QuickCredit
5. Money in Minutes
8 Best Instant Loan Apps Without BVN In Nigeria
6. FairMoney
7. Page Financials
8. Renmoney
9. Umba
10. Okash
11. QuickCheck
12. Migo
13. Zedvance
14. C24 Capital
15. GTB Quick Credit