QUICK LOAN ARENA, a leading review website for loan apps in Nigeria brings to you our list of 5 best rated loan apps in Nigeria with low interest for emergency quick cash and instant credit.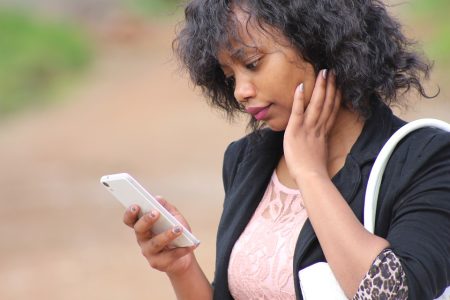 List of 5 Best Loan Apps In Nigeria With Low Interest 2022
Umba
Carbon
TLoan
Xcross Cash
QuickCheck
1. Umba
Umba is our 1st pick on our list of 5 best loan apps in Nigeria with low interest.
Umba allows users to apply, drawdown and repay loans directly from their smartphone or desktop computer. Once an individual is verified, the credit platform make lending decisions based on an assigned risk rating.
What do people use Umba for? Plenty of things, like: Getting a Mobile Money Loan and Appling for mobile money loan in seconds.
2. Carbon
Carbon is our 2nd pick on our list of 5 best rated loan apps in Nigeria with low interest. With the lending platform you may be able to get instant loans up to ₦1m.
-Save and earn up to 15.5% on your savings and investments
– Loans 24/7; loan top-ups available, no late fees
-Free funds transfer to any Nigerian bank account
-Recharge airtime, buy data or pay your bills – all free
-Apply for a debit card on the app and get it in 48hrs (T&C's apply)
– Buy now, pay later at 0% interest
With the Carbon Banking App, you can start experiencing convenient digital banking such as services like:
Get a loan!
* Get loans ranging from ₦1,500 to ₦1m(Nigeria) and Ksh 500 to Ksh 30,000 (Kenya)
* Make repayments over a maximum of 64 weeks.
* Interest ranges from 1.75% – 30%, with an equivalent monthly interest rate of 1 – 21%.
* Annual Percentage Rate (APR) from 23% – 60.8%. No late fees or processing costs.
3. TLoan
Tloan is a digital lending app designed for Nigerians aged over 18 years with provision to apply for a small cash loan from N2000 to N100,000 for maximum 90-180days. TLoan is our 3rd pick on our list of 5 best rated loan apps in Nigeria with low interest.
TLoan Loan Process in 3 Easy Steps.
1. Create your account
2. Confirm Identification Details
3. Apply your loan
# Loan Products:
Loan period: we will require your repayment from 91 days to 365 days.
Loan amount: from NGN 20,000 to NGN 120,000.
Loan interest: ranges from 4.5% – 34% with an equivalent monthly interest of 3% – 29% and APR of 29% – 365%.
Tloan app claims its loan has no hidden transaction fees, making it easy to know exactly what you're signing up for.It says you get an instant access to loans sent straight to your mobile phone. You can borrow more than 1 loan at a time. As long as you are within your loan limit.
Tloan Promise of Safety and Security
We take your privacy very seriously and we will never share your personal information with anyone except with strict permission from you. When you download the App, we will ask you for permissions to use your phone's data such as SMS history and other information. This information will strictly be used to verify your identity and create a credit score.
To apply for a Simple Loan, CLICK HERE
4. Xcrosscash
Xcrosscash lets you activate your involving credit limit. You can withdraw cash for urgent needs. And you have chance to level up your credit limit by different ways, which means enjoy higher limit, lower interest, more flexible tenor by using it.
This lending platform is our 4th pick on our list of top 5 best loan apps in Nigeria with low interest for July 2022.
Special features of Xcrosscash.
– Limit from ₦ 10,000 to ₦ 50,000
– Repayment periods from 91days to 180days
– Monthly interest rates from 4% to 4.7%
– Annual percentage rate (APR) from 24% to 56% per year
– Example: If you choose a 6-month loan and borrow ₦10,000,Xcrosscash charges an interest rate of 4% per month.Interest rate: 24% and the APR is 48%.180 days repayments of ₦24,00.Total amount payment is NGN124,00.
5. QuickCheck
QuickCheck is 5th pick on our list of 5 best rated loan apps in Nigeria with low ineterst for July 2022. The lendingbplatform claims with them you don't ever have to go broke again. There are no long queues, no long wait times, no collateral or guarantors needed. Just your smartphone and the downloaded loan app and you gain access to quick cash credited straight into your bank account.
Access quick cash loans at single-digit interest rates, anywhere, anytime. This loan app for Nigerians, helps you access instant online quick credit without collateral at very low interest interest.
Do You Need Quick Or Emergency Best Rated Loan Apps In Nigeria With Low Interest?
In need of an instant loan or an emergency cash loan in Nigeria? You can apply through any of the top loan apps in Nigeria and get funded under 3 hours, a few more hours or within 24 days. No hidden charges, no document needed, no collaterals needed with any of our list of reputable loan apps in Nigeria. One of such reputable emergency loan platforms is Taka loan.
Top 70 Fake Universities In Nigeria (READ AND BE INFORMED)
There are many loan apps designed for urgent and emergency cash if you are a Nigerian and live in Nigeria.  An emergency cash loan is available for anyone who has an urgent financial obligation that cannot wait.
Reliable Best Rated Loan Apps In Nigeria With Low Interest To Borrow From
Read Also: Top 10 Best Reputable Betting Companies In Nigeria 2022

Read Also: See The Reply This Female Secretary Gave Her Boss For Telling Her To Cook For Him On Her First Day At Work
If you need reputable best rated loan apps in Nigeria with low interest, you can apply for quick cash loans from other platforms apart from ALAT By Wema app. However if you are a business owner, you can apply for a bigger loan amounts from Lendigo platform. The funds can be used to grow and expand your business.
We should also add that if you are a Nigerian or non Nigerian but resident in United States (USA), you can apply for an emergency cash advance loan even if you have a poor or bad credit rating. Please ensure you avoid like a plague any of the following top 22 loan sharks in Nigeria. They are scam, fraudulent and fake loan apps in Nigeria.
And if you ever planning to study abroad or you have someone who does, then check this out: Top Requirements For Nigerians Planning To Study Abroad In Germany. And if you are a student and need loan desperately even with bad credit, then this is for you. And if you are wondering which option of university to choose to study abroad,
this article will guide you.
Please follow and like us: