Police, NITDA intensify probe against digital lending apps, loan sharks
The Nigerian Government is currently investigating the activities of digital lending apps and online loan platforms in the country over their alleged breaches of customers' data privacy.
The Director-General, National Information Technology Development Agency, (NITDA) Kashifu Inuwa, made the statement in Abuja on Monday, adding that the agency was working with the Nigeria Police Force and other relevant agencies to investigate several digital lending platforms and loan sharks in the country.
The disclosed was made by the NITDA boss while addressing journalists ahead of the National Privacy Week 2022.
In August, NITDA had imposed a sanction of N10 million on a digital lending platform, Soko Lending Company Limited (SokoLoan), for data privacy invasion.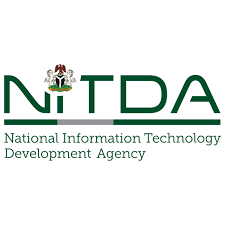 The NITDA boss stated the importance of data protection being the core responsibility of the organization.
"We are working with relevant agencies to make sure we address that challenge because it is not only NITDA's mandate that governs everything. When you talk about any financial services, it is the CBN. When you talk about general complaints, there is a commission for that. But NITDA plays a critical role because of the breach of data privacy.
"We have sanctioned some of them. We are working with the Nigerian police, investigating many of them. We are working to address the challenge," Inuwa said.
Amidst outcry of data invasion by Nigerians against lending platforms, NITDA had imposed a fine of N10m on Soko Loan for data breach last August.
In November 2021, NITDA partnered with the Federal Competition and Consumer Protection Commission to address the increasing rates of data privacy abuse by money lending organisations, particularly fintech firms.
Reacting to the development, a tech policy analyst at Tech Hive Advisory Limited, Tolulope Ogundele, urged the Federal Government to adopt a multi-stakeholder approach by involving the private sector in order to enhance a better understanding of the lending sector.
She said, "It goes beyond just working or collaborating with other agencies; a multi-stakeholder approach must be adopted. The government must seek the involvement of the private sector in order to understand the lending sector.
In November 2021, the Economic and Financial Crimes Commission (EFCC), the Federal Competition and Consumer Protection Commission (FCCPC), the Central Bank of Nigeria (CBN) and The National Information Technology Development Agency (NITDA) say they have commenced rights violation investigation and accusation of data breach levelled against micro-money digital lending industry in Nigeria.
Babatunde Irukera, the Chief Executive Officer of FCCPC for the Joint Regulatory and Enforcement Committee, had said:
"Continuing complaints about questionable repayment enforcement practices including public shaming and violations of privacy have led to significant and understandable consumer aggravation and dissatisfaction.
"Others are arbitrary, unjust, unreasonable, or exploitative interest rates and or loan balances calculations, harassment and failure of consumer feedback mechanisms, among others have caused consumer aggravation.
"Initial inquiries demonstrate that many of the purported lenders are not legally acceptably established or otherwise licensed by the appropriate authorities to engage in the services they ostensibly provide.