In this age of digital evolution and financial technology, more people are falling victims to scandalous elements online who parade themselves or their platforms as quick loan apps or as digital lending agencies.
Scam alert! Don't give out these details to any loan app
Potential customers need to know that majority of these online loan apps are fraudulent and malicious in nature, seeking just after your money and nothing more.
Below are the usual list of what a quick loan app will demand from you and the ones you must never give.
1. Your BVN:
Your Bank Verification Number (BVN) is one crucial information you should not tell anyone. However the only thing a genuine loan app will request as security for the money they want to lend you is your BVN. It's the only security because it is believed that anyone who has your BVN knows everything about you.
Your bank cannot even ask for your BVN because it's very confidential but to get a loan from anywhere these days, at least your BVN would be required. You should beware and take serious caution before you share your BVN with any app or platform, do quick online checks to determine that the app is legitimate and genuine in all intentions. Anything aside this is not desirable.
2. Details of your ATM Debit/Credit Card:
Any loan app that requires you to input your card details in an open online form, could be a fraud! ATM details such as; Card name, expiry date, CVV at the back of your card and card pin are to be taken very seriously because you can lose all your money in a moment of carelessness.
To make payment, most digital lending platforms will not ask for your card details to be stored, rather it'll ask to send you a One-Time-Password that its system will use to confirm it's the card holder that wants to make the transaction. Be wary when a loan app is requiring you to supply these details! No matter how juicy the offers, it could be a ploy to scam to scam you in the name of a quick loan offer.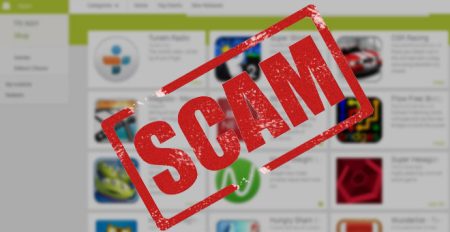 3. Never tell anyone your One-Time-Password (OTP):
Don't make this mistake. Don't ever fall for this quick online scam. Once you give anyone your OTP, he can wipe out your account in a moment and even the banks won't be able to help you.
Never give out your National Identification Number (NIN), date of birth, bank account number, or other important personal or banking details to a loan app unless you are 100% convinced you're dealing with a responsible lending platform. Personal information can be used for identity theft or stealing from your bank account.
If you thoroughly follow these rules, you'll be safe from these online criminals.
If you already gave out your card payment details to any loan app or platform and you suspect it may have been compromised, do well to immediately approach your bank to block your card and also do a reset to your online banking and mobile payment details. Then make sure to uninstall the mobile app.
Please stay safe!