Scam alert! Don't give out these details to any loan app
In this age of digital evolution and financial technology, more people are falling victims to scandalous elements online who parade themselves or their platforms as quick loan apps or as digital lending agencies. Potential customers need to know that majority of these online loan apps are fraudulent and malicious in nature, seeking just after your money and nothing more. Below are the usual list of what a quick loan app will demand from you and the ones you must never give.
1. Your BVN:
Your Bank Verification Number (BVN) is one crucial information you should not tell anyone. However the only thing a genuine loan app will request as security for the money they want to lend you is your BVN. It's the only security because it is believed that anyone who has your BVN knows everything about you.
Your bank cannot even ask for your BVN because it's very confidential but to get a loan from anywhere these days, at least your BVN would be required. You should beware and take serious caution before you share your BVN with any app or platform, do quick online checks to determine that the app is legitimate and genuine in all intentions. Anything aside this is not desirable.
2. Details of your ATM Debit/Credit Card:
Any loan app that requires you to input your card details in an open online form, could be a fraud! ATM details such as; Card name, expiry date, CVV at the back of your card and card pin are to be taken very seriously because you can lose all your money in a moment of carelessness.
To make payment, most digital lending platforms will not ask for your card details to be stored, rather it'll ask to send you a One-Time-Password that its system will use to confirm it's the card holder that wants to make the transaction. Be wary when a loan app is requiring you to supply these details! No matter how juicy the offers, it could be a ploy to scam to scam you in the name of a quick loan offer.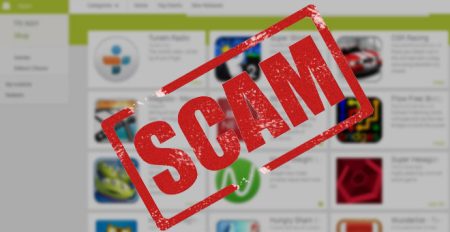 3. Never tell anyone your One-Time-Password (OTP):
Don't make this mistake. Don't ever fall for this quick online scam. Once you give anyone your OTP, he can wipe out your account in a moment and even the banks won't be able to help you.
Never give out your National Identification Number (NIN), date of birth, bank account number, or other important personal or banking details to a loan app unless you are 100% convinced you're dealing with a responsible lending platform. Personal information can be used for identity theft or stealing from your bank account.
If you thoroughly follow these rules, you'll be safe from these online criminals.
If you already gave out your card payment details to any loan app or platform and you suspect it may have been compromised, do well to immediately approach your bank to block your card and also do a reset to your online banking and mobile payment details. Then make sure to uninstall the mobile app.
Please stay safe!
Original content creation costs money and time.
Unauthorized use, copying and/or duplication of this content material without prior express and written permission to the publisher/owner is strictly prohibited and infringements shall be subjected to relevant copyright laws.
To download the eNaira Speed Wallet on Google Play Store,
CLICK HERE.
To download the eNaira Speed Merchant Wallet on Google Play Store,
CLICK HERE.
To download the eNaira speed wallet on Apple Store
CLICK HERE.

To download the eNaira speed merchant wallet app on apple store
CLICK HERE.
To visit the eNaira website and get more information about the digital currency,
CLICK HERE
BECOME QUICK LOAN ARENA BUSINESS PARTNER
Register to become our business partner and enjoy our free advisory and consultancy services on getting a quick loan from our list of accredited lending partners and also guide on the process of loan application.
Disclaimer: Quick Loan Arena is not a loan agency and we do not give out loan to anybody. We however profile and review legitimate and reputable loan agencies and seeks to educate individuals, household and small businesses about loan opportunities to help them make informed decisions and establish their businesses.
Speak with any of our Quick Loan Consultants for more information! Call or Whatsapp Speak with any of our Quick Loan Consultants for more information! Call or Whatsapp +234 (0) 915 382 1578.
Do remember to give us a feedback about your quick loan experience after the lending process is executed.
READ ALSO! Google removes LCredit, Rapid Naira, other predatory loan apps from its Play Store
READ ALSO! Got LCredit loan app on your Phone? Here's why you should uninstall it immediately
READ ALSO! Running from banks, Nigerians face crisis with quick loan sharks On Google Play
READ ALSO! Palmcredit: Get Quick Loan Up To N300,000!
READ ALSO! EasyMoni: Stop sending threats to customers' contact list: Do your homework if you're real!
READ ALSO! Instant Cash In Nigeria: Top 30 Quick Online Loan Apps On Google Play 2021
READ ALSO! Quick Online Loans In Nigeria: 20 Platforms Needing No Collateral – Series 1
READ ALSO! Quick Online Loans In Nigeria Without Collateral: 20 Top Platforms – Series 2
READ ALSO! Accounting software expert, Femi Adeoya, takes on small and medium scale businesses
READ ALSO! Money In Minutes: Instant Online Quick Loans In Nigeria Without Documents
READ ALSO! Migo: Quick Online Loans In Nigeria Without Collateral Or Guarantor
READ ALSO! You have a job offer or you are an applicant looking for job, click here or whatsapp 0803 239 3958 to reach us
READ ALSO! How I Was Lured Into Debt Trap With N2.5m Specta Quick Loan From Sterling Bank
READ ALSO! BBNaija Dorathy Launches Lingerie Line, Says Priority Is Making Busty Women Look Good
Please follow and like us: