Since the evolvement and consequent legalization of betting companies in Nigeria, it has become a legitimate form of business and of course entertainment that the general public embraced. However scam and fake betting companies in Nigeria have also evolved and while well-intentioned betting organizations began to appear in greater numbers as professional businesses, fake betting scams jumped on board just as swiftly.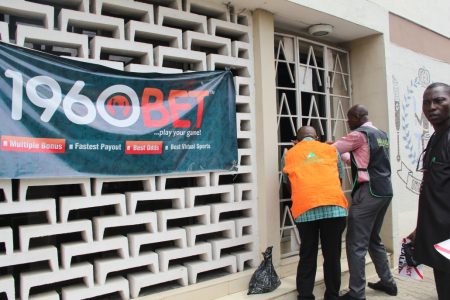 The online gambling business continues to evolve at an exponential rate across the country, because of also the evolvement of fake betting businesses in Nigeria, attracting a great deal of interest from cybercriminals and fraudsters alike. These have fostered betting scams and frauds like never before. And scammers continue to invent a number of ingenious sports and other related betting strategies which they use to exploit people.
To a considerable extent, the betting industry is largely unregulated in Nigeria, with numerous defining factors and grey areas that need resolution. At this time, anyone with a fresh startup company or product can pose as a self-proclaimed, seasoned "handicapper." This is a word used in the sports betting industry to describe specialists who analyze games and other variables in great detail in order to generate regular profits, and then sell their knowledge to those willing to pay for it.
The Economic and Financial Crimes Commission (EFCC), has however been able to uncover 35 fake betting companies in Nigeria who do not have core licenses or permits to operate.
The anti-graft agency says the discovery followed its latest attempt to end fraud related tax in the lottery and betting industry in Nigeria. A statement by Tony Orilade, acting Head, Media and Publicity for the EFCC said: "The 35 illegal fake betting companies in Nigeria were unraveled during an investigation that was carried out on the operations of lottery companies across the country, supported by a document from the National Lottery Regulatory Commission (NLRC) based on request from the EFCC."
EFCC Gives Names Of Top 35 Fake Betting Companies In Nigeria
Find below list of top 35 fake betting companies in Nigeria unveiled by EFCC.
Emerald Bets International Limited (Emerald Bet)
Saharabets Sports Ltd (Surebet247)
Bimm Entertainment Ltd (Easy Bet)
Champion Superbet (Superbet)
EbonyBet
360Bets Limited
Bet Now Global Business Services Limited
Caryle Investment Limited (BetMunster)
Camlake Limited (Wakabet)
West Africa Betting Company Limited (PMUbet)
Playwin International Limited (RukkaBet)
Ana Lottery Ltd
ParknBet Champion Bookmakers. Nig. Limited
Space Gaming
Fane Int'l Sports Tour Limited (First Fane Sports)
Zandalex Int'l Nigeria Limited
Gidi Games
Uwin Bets Limited
Megawin Bets Limited
Vertical Bets and Gaming Limited
Smart Bet Limited (Power Bet)
EasyGold Network (Awoof Bet)
Melbet
22Bet
LovingBet
LionBet
NetBet
Nairapower Bet
SupaBet
SportBet
KorectWin
2SureBet
Betwin9ja
Western Sportbet Nigeria Limited
Netbet
Wakabet
Winlot
Doxxbet
Supabets
The last 5 fake betting companies in Nigeria were sealed in Lagos State by the National Lottery Regulatory Commission also in a bid to sanitize the lottery and gaming industry in Nigeria of illegal operation,
"Investigation also revealed that only 21 licensed operators and 18 companies with permits from NLRC currently operate in the country.
"Those hitherto operating illegally, in contravention of the relevant laws and guidelines would, henceforth , face the full wrath of the law as investigation is ongoing on their illegal activities," Orilade said.