Addmoney lending app claims it is trustworthy loan platform, providing users with safe ways to borrow and solve the problem of urgent need for money.
The app says it can lend customers up to a maximum loan of NGN500,000. According to the platform, 3 steps are needed to complete the application process and get the loan.
It adds that there are no need for any collateral, no mortgage, no prepaid fees, and application form are completely filled online.
Addmoney is available for people over 18 years old, the platform claims.
Why choose Addmoney? The lending platform gives the following why it thinks its app is to be choosen.
·There is no any collateral
·Can borrow up to NGN500000
·Low interest , safe, reliable and flexible
·We are open 24 hours to solve any problems which you encounter with the loan
If you have a need in these scenarios:
① Working capital;②credit card;③Treatment of illness;④tourism;⑤Children going to school;⑥Birthday party;⑦Daily necessities;
⑧House decoration, etc;
If you are one of these people:
① Parenting mother:In the recovery period for milk, powder and other issues in a hurry;
② College students:Facing the pressure of life,or the need for further education,if there is not enough money to buy your favorite gift for your beloved partner;
③ Self-employed businessmen:Faced with the problem of capital turnover;
④ Low-income blue-collar workers:Cost of living for children、 house renovation and melancholy and other problems;
⑤ White-collar workers with low incomes:Purchase of daily necessities or electronic digital equipment needs and other issues.
Terms and Conditions
Loan term: 91 days (shortest, including renewal time) – 365 days (longest, including renewal time)
Loan amount: NGN3000-NGN500000
Interest rate: as low as 0.05% (daily interest)
Interest rate: Maximum APR is 18% per year, 0.05% per day
Transaction fee:No.
Processing fee: No.
If you choose a loan limit of NGN 6,000.00 with a period of 360 days,
the total interest must be paid: NGN 6000.00 * 0.05% * 360 = NGN 1080, monthly interest shall be paid:NGN6000.00 * 0.05% * 30 =NGN 90, monthly repayment bill including principle and interest shall be paid: NGN 6000/12 + NGN 90= NGN 590, total repayment bill including principle and interest shall be paid: NGN 6000.00 + NGN 1080 = NGN 7080
Three Convenient way to repay according to Addmoney
We support multiple channels of repayment,as:USSD Phone repayment、ATM Machine repayment、Bank over-the-counter transfer、Online banking repayments,to help you easily resolve repayment issues。
① monnify——Support USSD Phone repayment、ATM Machine repayment、Repayments such as bank over-the-counter transfers。
ADDMONEY CONTACT
If you have doubts, you can contact our online customer service for help
Working hours:Monday to Friday 8am to 5pm.
Customer Service contact:09095004120
Website:https://www.Addmoney.ng
Email:help@Addmoney.ng
Company Address:2nd Floor, 13, King George V Road, lagos,Nigeria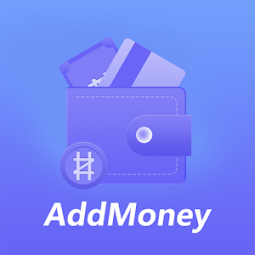 REVIEWS ON ADDMONEY: Addmoney lending app: Rude customer service, poor data privacy
Taiwo Andrew
9 December 2021
They are are fast to up load and easy to understand,. But Addmoney they can approve your loan and started display that they have send the money to your bank which is fake , They give me loan for the second time and they message me that my loan is approved and for past 3days now, no alert yet, but they send due date, because they don't send any money to my account , better check your system and do needful.(419) practice,,,,,
ADDMONEY15 December 2021
Hi Taiwo, We are concerned about your review and we'd like to address any complaint. Kindly send us a DM via help@addmoney.ng to enable resolve your complaint as soon as possible. V.O
Michael Amosu
9 December 2021
The service fees is too high and the duration if the loan is short. They should not be charging service fees high when they are still chargian interest. Is not suitable to collect oan and the whole money would have been deducted for service fee. They should improve on that by reducing it or scraping it out when the interest on oan has been charged
ADDMONEY13 December 2021
Dear Amosu, we appreciate you bringing this to our attention and we sincerely apologize for the difficulties you must have experienced. Based on your complaint, our service fee vary depending on your loan amount. Also, the interest rate is not fixed as it changes when you take loans and build your credit score with us.
Apostle Paul
11 December 2021
It kept referring me to same places I have been without approving my request, I don't understand this app, it's so annoying. If there's anything to edit is to add that this app seems to be a scam because nothing is forth coming, all they are good in doing is to make you keep repeating the process over and over again.
Joseph Eneteare
9 December 2021
This app is some how easy to fill but the disbursment is what i am yet to know how fast it is,i am waiting foword to see how fast it will to get the loan ,i want to say that you should also increase the amout given out to customer so that it will be up to busines with out more strongling for more capitalthanks and be bless as i look foward to how fast your loan disbusment is,i shall tell others about the application if my loan is given attention on time never theless aprove it and get your recod
Sabanah Ikan
4 December 2021
Perfect but the customer service are too rude nd mean also the service fee is too high. Late payment dues is very high. Is not nice I will just remove the app from my phone. Imagine the embarrassment I got because my dues was three days late, the called everybody in my house nd even send videos calling me a fraudster nd a chronic debtor. Is very bad
Gloria Boss
9 December 2021
Addmoney has very rude customer care service. Even on the due date they will still be rude to you. If you miss by one day you are in for a hell of a ride because they will send your pictures to all your contacts labelling you a fraud. The worst part is that you would still pay back after the humiliations with very high interest rate. the interest rate for just one week is killing. sad.
Samuel Joseph
20 December 2021
I didn't like my first experience with them. I made payment and it took them three days to clear it hence making me pay additional charges for laxity on their part. Their customer care are also very poor. They don't respond to calls or chat.. They need to improve
TEMISAN ODETA
11 December 2021
Its a wonderful experience this is one of the best app have access online i love the speed in delivery plus i am using it for the first time i love the speed in which the use in attending to costumers its nice to know that a loan can be this fast thank you add money for adding a smile on my face i want to advice everyone that need a loan add money is the best among the rest give it a try a trial will convince you and am sure that after your trial you will share your testimony as i am doing now
azodo solomon
11 December 2021
Registering on the App seems cumbersome due mainly for some security measures which actually protects the owner of the account from people who may want to use his/her phone to borrow without his knowledge. The face recognition is a welcome security measures. Kudos
ADDMONEY13 December 2021
Hi Azodo! Thank you for the positive review! We are delighted to have you as one of our customers. We are continuously working on adding more features to our app to make your experience better. Thank you for choosing Addmoney 🙂
Oboh Osaje
3 December 2021
1
Addmoney is an easy and a clean process of getting money from, although this is my first experience with addmoney, find it every convenience and I think it's one of the best lending app for short loans…
ADDMONEY4 December 2021
Thanks! It is delightful to get such a positive review, it's always a pleasure to serve our users. Thank you for using Addmoney.
Amadi Mohammed
22 October 2021
146
This is a very bad app, they have no regard for humans. This is the worst app i have experienced in my life. I have taken from them and paid back. The second time i took loan it was just a day late on my payments and they sent whats app messages to all my contacts with my picture allover. My advice is for no one to take loan from Addmoney. They are evil.
ADDMONEY22 October 2021
Dear Amadi, We highly regret the inconvenience. Please send us a message at help@addmoney.ng with relevant details. We'll love to investigate this issue with the utmost discretion. Thanks
Godstime James
6 October 2021
68
This is an awesome app but tho the process of registration was a bit stress by bringing so many letters at a time but thank God i manage to complete it. The app is easy when requesting for a loan but they haven't disburse yet hoping for disbursement…I tried first time an wasn't disburse to my bank . hoping this time they disburse the money to my account….thanks
ADDMONEY23 September 2021
Hi, thanks for your support. Please encourage us with a 5★. It will motivate us to keep delivering the best services to our users. Thank you for choosing Addmoney.
The Faceless Youtuber
31 October 2021
264
Don't even make the mistake of taking a loan from this app. If you accidentally miss a day, they would label you a fraudster on the run. They are a bunch of lunatics, messaging all your contacts, irrespective of who it is, that you borrowed money from then and didn't pay back. Even if you explain to them and tell them when you would pay, they would still do the same thing. Run o. A word is enough for the wise. You all must be brought down once and for all. I would make sure you're brought down.
ADDMONEY5 October 2021
We sincerely apologize for the inconvenience experienced. Kindly contact us using your email address to help@addmoney.ng sharing your experience to enable us to engage you further.
esther oseh
13 December 2021
Easy to assess app, but the interest rate is too much. Haba ! Lower the interest rate and try extend the duration of the payment.
ADDMONEY29 November 2021
Hello Esther! we appreciate you bringing this to our attention and are sorry to let you know that the interest rate wasn't as expected. Please be informed that as you take up a loan with us and repay when due, you get to build your credit score, reduce your interest rate and stand a chance of getting a higher loan. Thank you for choosing Addmoney.
Ibrahim Machina
15 December 2021
1
Honestly I am amazed.so far this platform is excellent,interms of privacy and quick response without any waste of time.they have high regard to their customers,but honestly you have to review your charges,it is a bit high as well repayment duration
ADDMONEY27 September 2021
Hi, thank you for the 5-star rating! We are delighted to have you as one of our customers. We are continuously working on adding more features to our app to make your experience better. Thank you for choosing Addmoney 🙂
Sulaiman Ahmed
7 October 2021
Addmoney is a very bad and fraudulent apps to borrow from. Thier interest is too much. And once mistakenly fail to pay on thiee due date of repayment,the next day, they will start printing ur pictures , name and phone number to all ur contacts that you have bn owing them for too long abd that you put each of your contacts as guarantor. So my advice is to avoid them and go for a better app.