Borrowers and customers of the much hyped ALAT by Wema app owned and managed by Wema Bank have been lamenting and regretting their usage of the digital platform. According to a user, The platform has stressful onboarding process, and opined that after going through the long onboarding process, it still didn't create an account for him. "I was later able to sign up eventually. The loan app has issues. I wasn't able to see my account details immediately after signing up," he added.
Wema Bank claims ALAT  by Wema is Nigeria's first fully digital bank, designed to help customers do more with their money, but it looks like the app isn't meeting its promises but giving more stress than help.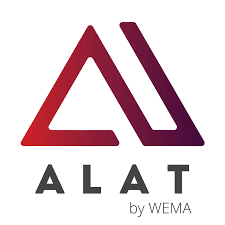 ALAT By Wema was designed to help customers and borrowers schedule transfers, save and pay bills automatically, take collateral-free loans, save easily with automated goal saving, get your bank card delivered to you anywhere in Nigeria and save with exciting saving options, but from the reviews and feedback QUICK LOAN ARENA is getting, none of these services or promises is being provided or met.
Reviews And Feedback From ALAT By Wema Customers And Users
See below the damning reviews and feedback from customers, borrowers and users of the app
Ezeofor Kenechukwu
4 May 2022
Stressful onboarding process. Face detection takes ages. Oh, did I add? After going through the long onboarding process, it didn't create an account for me. I was later able to sign up eventually. The app has issues. I wasn't able to see my account details immediately after signing up. I also couldn't create a dollar card. It worked after I closed the app and reopened much later. I wish the onboarding process would be better and the app improved
Okoye Davidson
10 May 2022
Probably the worst experience so far. Signing up a new account was hectic, had to bypass the document upload to be able to sign up after several failed attempts. After signing up, I uploaded my documents and every detail necessary and still my account still has restrictions. They don't reply mails and then burn your call card without offering any solution. It's been more than two weeks now and it's depressing. I've given up at this point.
Chinedu Chioke
6 May 2022
Poor user experience, and I am sure I'm not the only one disappointed with the experience. The app needs to be reworked and redesigned. The color template in the app makes it difficult to see texts correctly. The pink, oxblood texts aren't clearly visible unless you increase brightness level on the phone. Then there are also too many "error" messages and bugs: dropdowns won't load; difficulties uploading documents, editing the address fields and so on. Kindly rework the app to make it useable.
Austin se
16 May 2022
The app really needs an early upgrade and customer service needs to be attended to. Signing up is difficult uploading ID is impossible bcos of error messages on every page of the app. I managed to receive otp email after 5 trials in 6 days and no response from customer service mail. Everything shows up as error. The interface is nice but it really needs an upgrade. I'll give more stars after the update works fine
Judah Ben
3 May 2022
UX is extremely poor. App gives no feedback if what you do is right or wrong. It just doesn't respond when you don't do the right stuff. OTP which expires in 5 minutes, takes about 10 minutes to arrive, making it completely useless. For a widely used app like Alat, I expected more. Do better!
Lana Oyekale
14 May 2022
Terrible experience to register!. Since a week that I've downloaded the application, I've not been able to update my address! Not able to apply for virtual dollar card which was my main reason for registering. Its always 'Oops! something went wrong' or 'the feature will soon be available'. Don't you offer dollar cards again? So many things to be done to improve this application.
Eby Mabel
16 April 2022
377
App has been working fine but after the last update, to log into my account na war as there'll always be a timeout. And when it mistakenly log in, it'll tell you that you don't have any account yet. I can't even delete a savings goal. The network of this app has been so bad and slow and it's very frustrating cos it's my favorite bank 😪 The Dark Mode of the app is so terrible. You guys should give us an option to turn off auto-switch to dark mode and not have to do it manually everytime I log in
ubiere peter
12 April 2022
I wish I can give zero stars, cause what the heck????????? I regret updating this app, I would've just managed it the way it was with 'Alat keeps failing' notification! Since I upgraded, I've successfully initiated just one transaction, other times, I'll try logging in, biometric authentication takes ages, thereafter 'there was a timeout'. User name and password nkor? Same thing. When it finally logs in, can't retrieve receiver's bank name 'there was a time out'. Your app network is tooooo bad.
Fixity Global
8 October 2020
This latest version really sucks, alot of bugs I can't even finish mentioning them, infact the previous version is far better, I think something needs to be done as reverting back to the previous version is even better, my new card has been delivered since 2 weeks now but I'm unable to activate because of the bug in the app that doesn't allow to set new card pin. Suck is the name of this new version.
Damilola Taiwo
22 September 2020
This new update hangs, and depend on network for all, in a country where we don't have good network services everywhere then, this is a great disadvantages, it's doesn't show a whole lot of details like the old version. It also crash immediately there is s little error, possible from memory usage etc. So what happens to people with lower memory phone, the application looks modern and easy to use, but the large memory usage and the network dependancy is a great disadvantage, please let's go back
Setonji Avoseh
2 June 2019
19
I think I am getting tired of this app, sometimes I have difficulty in logging not based on my wrong inputs but based on the fact that the app needs to be updated and it never notifies you for the need of an update, now I have updated again yesterday and its not processing the login page. I am fed up with all this. I think the app needs to be worked on properly and a huge improvement in the user experience is highly recommended. Thanks
Frequently Asked Questions About ALAT By Wema Platform
What are the benefits of Alat by Wema?
Alat by Wema claims the followiwng benefits
No need to visit a bank to open an account.
Schedule transfers and bill payments.
Save easily with automated goal saving.
Free bank card delivery anywhere in Nigeria.
Control your bank card from your phone.
Works with all Nigerian bank cards.
No hidden charges.
Is Alat by Wema same as Wema Bank?
ALAT by Wema was created and managed by Wema Bank and claims it is Nigeria's first fully digital bank, designed to help customers do more with their money.
How does Wema Alat work?
ALAT offers you easy access to quick loans without paperwork or collateral. Loans are available to all Alat customers via Alat App or the website.
How do I qualify for an Alat loan?
You have to first become a customer of Wema bank before you can be eligible for its loan.
As with everything else on ALAT, you can now apply for a quick loan without collateral or paperwork, no visitation to any physical location, and response time between acceptance of offer and loan disbursement is in minutes. You can now borrow as much as N2,000,000 (Two million naira) without collateral.