Branch Loan App is one of our top best 22 loan apps in Nigeria that gives out emergency quick cash loan between N2,00 to ₦500,000 without collateral, documents or guarantors. Its loan can be used to meet any financial obligation or expenses that cannot wait till payday.
Branch lending platform has offices in Nairobi, Kenya; Lagos, Nigeria; Mumbai, India; and San Francisco, United States, though at the moment, it operates in India, Kenya, Tanzania, and Nigeria.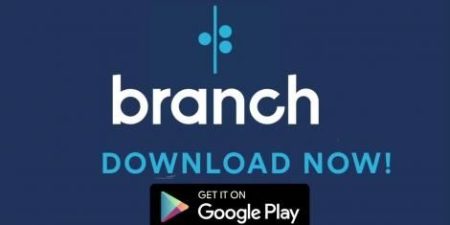 Branch Loan App Lending Terms
Loan terms for Branch loan app ranges from 4 – 52 weeks. Interest ranges from 17% – 40% with an equivalent monthly interest of 1.5% – 20% and APR of 18% – 260%, depending on your loan option.
Branch Loan App Rollover Fees
With the Branch app, there are no late or rollover fees and no collateral necessary. Interest rates are determined by a number of factors, including your repayment history and the cost of lending for Branch. Standard SMS and data charges by your mobile carrier may apply.
Branch Loan App Customer Support
At the moment, Branch do not provide customer support by phone number or in person. They request customers to send them a message via the app any time, and promises to help resolve whatever issue such people may have.
Features
1. Build credit as you go: We designed our loan process to fit your needs and help you grow. As you build credit with Branch, you unlock larger loan amounts.
2. Get what you need on the go: Unlike other lenders, we don't make you jump through hoops or fill out paperwork. Simply apply through the Branch app and get approved in under 24 hours.
3. Invest and earn 20% interest: Market leading interest rates make your money go further. We offer flexible withdrawals so that you can access your money anytime, anywhere.
4. Unlimited free transfers from your wallet: With the Branch Wallet, you can send and receive payments with your friends and family, at no cost.
5. Pay bills with the tap of a button: Easily pay bills and purchase airtime and data bundles direct from your Branch Wallet. Transact on the go and enjoy instant purchases.
How To Get Loan From Branch App?
To get loan from Branch app, all you need to apply is your phone number or Facebook account, bank verification number (BVN) and bank account number. They will also request access to the data on your phone in order to build your credit score.
How can I repay my loan with USSD?
In order to repay your loan with USSD, you must have either a GTB, Sterling, UBA or Zenith bank account added to your Branch account. …
From 'My Loan', tap the 'Make a Payment' button.
Select or enter the amount you wish to repay, then tap 'Continue
Branch Loan App Customer Data Security
All the data stored by the platform for its use is encrypted and protected. It claims to have strict policies in place that ensure our methods are properly communicated and customer data is always secure.
Branch Loan App Customer Data privacy
The app claims it never sell customer data or share customer contacts with third parties.
Branch Loan App Loan Recovery Method
The platform do not condone any aggressive debt collection practices, including debt shaming. If you experience any form of harassment, please report the issue to us immediately via in-app chat.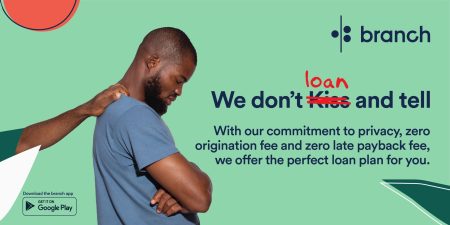 Banks Supported by Branch Loan App
Branch supports a number of banks including : ALAT by Wema Bank, Access Bank, Ecobank Bank, Fidelity Bank, First Bank of Nigeria (FBN),  (FCMB), Guaranty Trust Bank, Parkway – ReadyCash, Paycom, Petra Mircofinance Bank Plc, Polaris Bank, Providus Bank, Rand Merchant Bank, Rubies MFB, Sparkle Microfinance Bank, Stanbic IBTC Bank, Standard Chartered, UBA, Unity Bank, Wema Bank, and Zenith Bank, and a few others.
Frequently Asked Questions (FAQs) About Branch Loan App
How long does Branch Loan App Application process take?
We aim to process all loan within 24 hours. We hope to reduce it soon to just a few minutes.
Why was I rejected for a loan?
If you don't get accepted when you apply, don't worry! Sometimes it may take several attempts to qualify for a loan. We encourage you to continue saving data on your phone and to reapply after the period stipulated.
How does Branch make a lending decision?
Branch uses data from your phone, including your handset details and SMS messages to automatically make lending decisions. We combine this with your Branch repayment history to build an individualised credit score, which determines the loan offers you receive.
How can I increase my chance of being accepted?
Branch loan app uses data from your phone as well as other sources to make a lending decision. To increase your chances of approval, please make sure to save the data on your phone, stay current with all other lenders, and correctly input your account details.
What if someone else applied with my phone?
Once a phone has been used to access Branch, it cannot be used by anyone else. To access Branch, kindly use another phone that you own and that has not been used for a Branch loan before.