EasyNaira: digital lending app battling poor, rude customer service
EasyNaira is a digital lending app for Nigerian mobile users. The loan platform claims it can meet your needs for 24/7 completely digital. The application process, according to EasyNaira takes just a few steps with minimal documentation and the approved loan amount will be immediately transferred to the applicant's bank account.
EasyNaira Customer Feedback
The customer review from this digital lending app is terrible, with many borrowers complaining that the customer service staff are rude and uncouth. Some others are complaining that after repayment have been done, the lending app fails to update and interest keeps counting. Some others are complaining of high interest that starts counting even before loan is disbursed. Read on!
EasyNaira Loan Products:
Loan period: the loan range is from 91 days to 365 days.
Loan amount: this lending app claims to give a loan amount from NGN 30,000 to NGN 300,000.
Loan interest: the interest range is from 2.4% – 12% with an equivalent monthly interest of 0.4% – 2% and APR of 4.8% – 24%.
Example:
EasyNaira lending app claims for its loan of NGN 30000 for 90days, the monthly interest will be 1%, and the total interest of the loan is 3% (The APR of the loan is 12%)
Interest (total cost of the loan): NGN 900 (NGN 30000 *12%/12*3= NGN 900)
Total amount to repay will be NGN 30900
User can have 3 months to settle the payment, and the monthly payment will be NGN 10300.
However borrowers say this claim is untrue, asserting the tenure is mostly ever 7 days.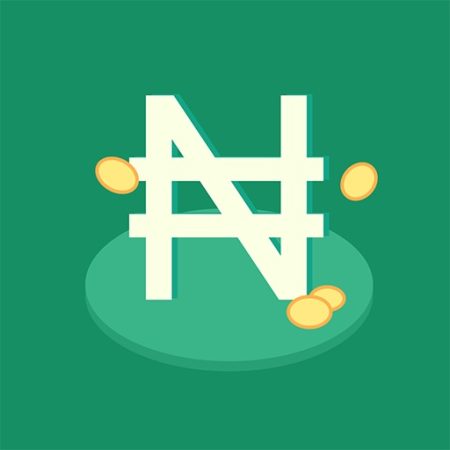 EasyNaira Lending app Eligibility:
1. Nigeria Resident
2. 20-55 years old
3. You should have monthly source of income
EasyNaira Loan application steps:
1.Register with your phone number
2.Submit your information
3.Get credit
4.Add bank account
5.Get money
EasyNaira Customer Service Details
For more information, contents or suggestions:
– Email:nanfei0127@gmail.com
– Address:Dep.of Trade.Room 309 Federal Ministry of Industry.Old Federal Secretariat.Area 1.Garki.Abuja.FCT.Nigeria.
EASYNAIRA CUSTOMER FEEDBACK 
Bamgbose Taiwo
9 December 2021
6
This is a most wicked loan app have ever seen please guys don't apply for there loan. I apply for loan around 12pm still 12am in the mid night before they disburse it and they are still counting 6 day for repayment loan of #8000 to pay 10400 within six days theaf. I return the money to them but they refut to clear it from the app. You better go and clear it because am not owing you any money.
Amina Aj
4 November 2021
92
Mine is a complaint, I was to repay 19,500 but because of the pressure from the agent I didn't check the app but went straight to the account number provided and sent 23,000k and later sent 6000k from a different account. The agent herself drew my attention to it when I sent her the teller. I asked her to deduct their money and refund back my balance but she told me the company will do that after a day or two. I sent an email to customer service that very day with proof of payment but no reply .
yusouf Liz
22 October 2021
68
The experience I'm having with you guys is not good. Payment through your app is hard. I made payment and sent the evidence of payment and for 3 days ago and still it's not cleared. You are not responding to emails and penalty keep increasing. I'm not happy at all
Topa O
9 December 2021
3
please stop disturbing or threatening people who don't owe you. make time to check your own app to confirm if a customer is owing before sending silly messages. I guess that's why you don't have a face yet but may take steps to redress this madness. why will you agents call and rain curses on people for loans they are sure one is owing yet won't provide address to clarify anything if there's really any issues ? are you people not thieves or why can't you be contacted.
Bukola Oguntoyinbo
15 November 2021
4
This loan app is the worst I have seen so far,that I always made a mistake of overpayment on the account given to me,and this last payment I was unable to complete my payment wit 20naira because I couldn't access the app.Next day one of there rude agent called it as increased to 200naira now 2900naira, please what have you been doing with my past change on the account.
Ifeoluwa Owoade
25 August 2021
285
The app is good. The disbursement is timely. I'm however rating this service low because the staff was rude and verbally abusive. The payment wasn't made early on the due day but I assured the staff I would make the payment before the close of day. Which I did. Come and see insult from the staff and insulting tone. Thank God I don't know your name, I'd have taken action against the individual. The app I okay anyway, I cannot say for the rest of the staff but d one I communicated wit was an idiot
emecheta obiageri
22 November 2021
3
How can this app approve a loan without disbursing the money since Sunday afternoon and the worst part is that the repayment period is reading. Am just waiting for the person that will call me and say I should pay money that I didn't see..
aladejare adejumoke
3 December 2021
1
My repayment is due today and have been finding it difficult to repay. Pls work on your app to avoid unecessary charges cos i wont pay for it. Thank you.