Firstmonie Agent Banking enables customers in unbanked or underbanked regions to process financial requests through registered Agents and existing businesses.
Agent banking is used to bring financial services closer to the unbanked and underbanked segment of the society by empowering existing businesses within the communities to deliver these services.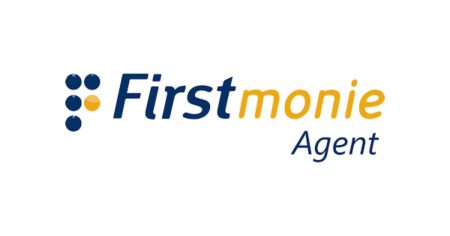 What Is Firstmonie Agent Network?
The Firstmonie Agent network is a bespoke channel through which FirstBank expresses her passion and commitment to broadening the opportunities and access to financial services for every Nigerian and African; especially within the low-income segment (the unbanked and under-banked population).
Firstmonie Agent Banking Makes The Following Claims, QUICK LOAN ARENA hasn't done any Independent  verification if they are true
All over Nigeria! –
Over 155,000 Firstmonie Agent locations, across 772 out of the 774 local government areas in Nigeria; including the FCT.
Empowering individuals! –
The Firstmonie Agent channel services over 1,000,000 unique customers daily. Creating easy access to financial services, our Agent network bridges the gap between high-tech services and low literacy clients.
Empowering businesses! –
Firstmonie Agents are regarded as community heroes who are positively impacting the society, improving lives and eradicating poverty.
Creating jobs! –
Through the Firstmonie Agent channel, we have created over 300,000 indirect jobs in the last 4 years.
Reviews And Feedback From Firstmonie Agent Customers And Users
Blessed Jokason
20 April 2022
The mobile app is 'troublesome'. I updated the app, entered my pin, couldn't login, kept trying and then "user account locked"!. Till now have called, gone to the bank, still the issue isn't resolved. First bank, try and get your acts together. Get things right!
Amzat Abiola
10 July 2020
Its response time is very slow. The search button is useless It cannot recall past transactions. It should be able to show the transactions that are pending and give notification when the pending were cleared.
onyilo akpopius
22 June 2021
This new version is quite awful, I mean I hate the decision I made to upgrade to this version. The old one I had on my device was working perfectly but this one is bringing error feedback that my device is rooted and can't access the app whereas my device is not rooted. Am really pissed off right now
Inyima Nicholas
8 April 2022
The app is malfunctioning. For many days now, I can't log in even though my login details are correct. Following this, I uninstalled and reinstalled it but it cannot even be activated now either.
Olugbile Bukie
8 April 2022
This update wasn't even necessary if you won't be able to check transactions made. I wasn't able to log in to check and it's so annoying. Downgrade this thing biko
Idowu Johnson
8 March 2022
Very horrible, I have not been able to log on,it keeps saying "request error"
paul O
1 April 2022
A lot of bugs, can't able to access anything now with this new update.
Mercy Obianugba
29 December 2020
The app is very irritating to use. Very slow and appalling. It logs me out every 2 minutes, most of the time my data will not load. It needs several or a complete redo.
Awosika Elizabeth
9 May 2022
Am unable to open the app since last month
Queen Yhudee Samuel
5 July 2021
The updated version of this app is horrible. I regretted ever opting for upgrade. For days, I've not been able to log into the app. I can't check balance, no daily transactions. If nothing can be done about it, can First bank please downgrade the app to the older version. It was 100% better than this upgraded version. Seriously, it's not funny anymore.
Faith Golden
13 May 2022
My firstmonie App has been stopping..i cant see my balance nd transactns..its not openin at all..wats hapenin..i dont want to uninstall den to install wi b a problm..
Nwaubani Ugochi
11 March 2022
The update is meaningless since past transactions can't be traced
Umar Sani
14 April 2022
3
This new version has a problem. Can't view my account and commission wallet
Kate Edemenlen
4 May 2022
everything is bad on this app you got a lot to fix on this app floppy container even text overfloat the parent container this is too poor
Ijeoma Lucy
13 March 2022
The app is rubbish so mess up Please don't update app when you know the precious one is much more than better than the new app you want to update
Adex Daniel Adesuwa
13 April 2022
Can't log in I had to uninstall it from my phone . Till this moment installing it now is now a big problem
ibrahim sulaimon
7 March 2022
At least First monie need to enable viewing of transaction history for one month.
Folakemi Layoke Akinade
5 June 2020
The present features of the app are good, but there are always room for improvement. What needs your immediate attention is the network ability of this version of the app. You always have more than 80% network downtime. This seriously affect the seamless use of the app.
Anayo Ngwaka
11 November 2019
I don't understand why I have to reinstall this app 3-4 times daily as a result of network problem. Once it happens, it won't login again until I reinstall. This is frustrating for the business it's meant to facilitate. Kindly work on it.
Rendezvous Business
26 October 2020
I totally agree with Olawole Idowu. Too bad there isn't a NO-STAR RATING because that is what it has cheaply earned. How can an agent_app who's sole purpose is to help you earn additional income perform so poorly. In such areas as: 1. Airtime top-up. 2. Very many microfinance banks are not captured yet on the regular banking app they are all present. 3. It's demand on data is unnecessarily high, it must be high-speed/very strong signal. 4. It's layout is too dreary. Lots of room for improvement.
Adebusola Adetutu
8 December 2019
The app is worse, you cant view transactions of a whole day let alone the other days. The page is now crazy that you have to reinstall the app each time you want to check transaction. The inbox clears each day transaction which is not supposed to be so. Rectify these errors to avoid discrepancies.
Imoh Bassey
17 June 2020
It's inability to recall or show even a transaction done a day before totally undermines the quality of the app and make the search column absolutely useless. Now it rarely even opens on time,you have to try for over 10times before any platform on the app opens.
Olawole idowu
17 October 2020
The recent update ruined this app, when you have entered your pin it would still be asking you to activate the app with attendant or agent profile which you have done earlier, you will have to force close the app and reopen it every time for you to login. This is unacceptable. Kindly do something swiftly.
AYODEJI OGUNFESOLA
3 April 2020
The app is so wonderful, but Account opening is not seen in my own app. Am using Android version 9. Am even thinking twice (because my phone is bringing phone upgrade). Developer please help us to work on the app so that we using latest android version can enjoy all the needed or built in features. I commend your efforts. Thanks
Ndifreke felix
22 December 2021
The new update is taking forever to connect. Showing request error when you needed it most.👎
Don_ Patoo
14 December 2020
I prefer the last app b4 this. The present is pretty slow when opening and still nothing much as regards improvement, just different design. You can still not check your transaction history after the last 20 past transactions. It needs to be improved on and very fast too.
Chidi Chomy
11 November 2020
I can't login since last week. Even after deleting and reinstalling this app, I can't still view my transaction details. It keep rolling and rolling without showing. Always comes back with error message 😒
Lukman Yusuf
8 May 2022
Is there no iOS version of the app, cos I can't get it on apple store.
Gods Grace
3 November 2021
Sometimes discouraging, though a good app for living transaction but network issues partially occurs. Now have been trying to log into the app but not logging in even after updating the app and no response given yet. I'm almost furious.
Francis Orjiekwe
10 April 2022
Simply the best and fast reliable service
Chinemelu Hycienth
15 July 2020
Everything about it is perfect, except for little bug fixes. Daily performance is no more showing if transactions is done on POS device, it only show for App transaction.. Try as much as possible to fix it.
ABBA HAMZA
2 April 2022
This update does'nt work corectly and keep process
Blessing iveren nyitar
28 March 2022
The network is good but not all the times
Jacob Emmanuel
20 November 2021
So many features needs to be included how come this app is so wack? I can't trace previous transactions on my own unless I go to the bank? I had issues of a particular transaction that I need to trace but I cant. with other apps I'm just gonna search date and all transactions carried out that day will display. But this one is just not up to standard at all.
Aminu Ibrahim
25 November 2021
I'm angry right away with this updated version. I can't log in any more. Very sad the developer can't see or reply to our review
RICHARD JIMOH
29 January 2022
Since I downloaded the app.generating otp has been hell.open my message inbox and nothing to show no text message.
Blessing Osoba
16 December 2021
Please let's us view previous transaction. This is an Agent Banking Application. You can't limit the number of transactions that should be viewed for proper reconciliation. Please. Firstbank fo something.