Online loan defaulters in Nigeria and how they default loan are two major issues that are fast becoming a huge problem across the country currently. With the increase in the number of digital lending platforms and loan apps in Nigeria especially which guarantees quick cash within a few minutes, it has become very easy for anyone with a smart phone to get a quick loan even if you have a bad credit score.
READ ALSO: Top 10 Best Reputable Loan Apps In Nigeria For Instant Cash
Loan default occurs when a borrower fails to pay back a debt according to the initial arrangement. In the case of most consumer loans, this means that successive payments have been missed over the course of days, weeks or months. And this has become rampant resulting to an upsurge of loan defaulters in Nigeria.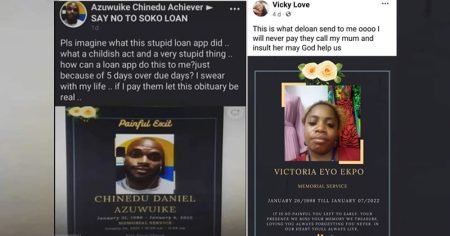 Online Loan Defaulters In Nigeria And Fake Loan Apps Scamming Nigerians
As much as we have many loan defaulters in Nigeria, we equally have quite a number of fake loan apps scamming and defrauding Nigerians. Some weeks  ago QUICK LOAN ARENA published a well publicized article about the existence of fake and fraudulent lending apps in Nigeria and warned every borrowers to abstain from patronising them.
Top 20 Best Loan Apps In Nigeria For Instant Cash 2021/2022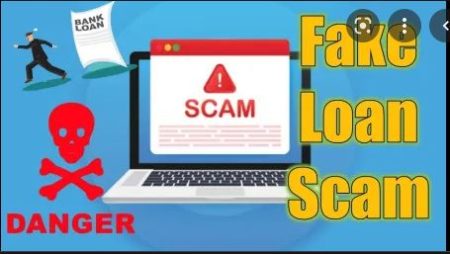 Why Online Loan Defaulters In Nigeria Are Increasing
The problem mostly lies in either the inability or lack of will to make repayment. Most people who take easy loans online find it difficult to pay when it's due. Some believe it is free money, while others just abandon their obligation and face the consequences. They express hesitation because they are under no pressure. They also find it difficult paying back because they never used collateral while taking the loans. It would amaze you the number of online loan defaulters in Nigeria currently.
These upsurge of loan defaulters in Nigeria has resulted in the loan companies finding new methods to get people to pay their loans. Companies have to go as far as calling friends and family, sending messages and posting on the defaulters social media handles to try and get them to pay. Sometimes, this method works, sometimes it doesn't.
According to an article published by African Business, a large number of businesses that took advantage of the CBN's directive to banks to lend more to small businesses or be penalised have found themselves in difficulties over paying back the loans following the arrival of Covid-19. The banks have loaned over $9.06bn to businesses within one year. Many loan defaulters in Nigeria have arisen from this crisis.
Loan Defaulters In Nigeria Unable To Pay Back Loans
Michael Stephens, who runs a gift items and souvenir business, a debtor and one of the loan defaulters in Nigeria. His account has been flagged for noncompliance, said his business suffered a major setback earlier this year following a five-week economic lockdown due to the Covid-19 pandemic.
"For five months, we could not even open our office and there were staff salaries to pay. As we speak now, we have still not started business fully. It's a trying time for us because the interest on the loans has not been suspended and the tenor of the facility has elapsed," he said.
FBN Holdings Plc, United Bank for Africa Plc and Zenith Bank Plc expanded their loan books by the equivalent of about $1bn each in order to dodge heavy penalties from the CBN, S&P Global Market Intelligence calculations showed.
CBN Insists Online Loan Defaulters and other defaulters In Nigeria Must Repay Their Loans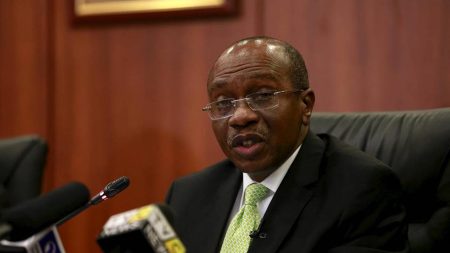 Ike Chioke, managing director, Afrinvest West Africa Limited, said many banks expanded their loan base following the CBN's directive last year that they lend at least 65% of their deposits to customers in a new Loan to Deposit Ratio (LDR) plan, or be sanctioned through restriction on their deposits. Many of the loans have since gone bad and the banks are now relying on the Global Standing Instruction (GSI) policy instituted by the CBN to recover their funds despite losses caused to businesses by the Covid-19 pandemic.
The CBN insists that borrowers must pay back. "The CBN will not allow people to borrow money and refuse to pay again. That era has gone. If you take money, you will pay back the loan. If you borrow money and refuse to pay, we will take your money wherever you are keeping it," CBN governor, Godwin Emefiele said.
How Online Loan Defaulters In Nigeria Are Shamed And Defamed By Digital Lending Apps
ATTENTION TO THE GENERAL PUBLIC ON THE FRAUDULENT ACTIVITIES OF MR TAIWO ORONIFEMI
Good day, please be informed that Mr Taiwo Oronifemi with a phone number 0810000002  is indebted to a loan company and has refused to pay. He has chosen to ignore the various calls and messages from the loan company, and has been on the run ever since. Kindly inform him that he will be reported to the Economic And Financial Crime Commission if he doesn't pay back his loan.
KINDLY CONTACT THE PERSON TO TAKE OFF YOUR NAME FROM THE GUARANTOR'S LIST AS YOU WILL ALSO BE INVESTIGATED AND BE TAGGED AN ACCOMPLICE TO FRAUD IF YOU DO NOT DO SO. TELL MR TAIWO TO MAKE PAYMENT TODAY ELSE THE DETAILS WILL BE SENT TO ALL SOCIAL MEDIA PLATFORMS.
NOTIFICATION OF FRAUDULENT ACTIVITIES OF MR ADEDIRAN BAYO
This is to inform the general public that Mr Adediran Bayo has breached the contract he has with a long company. He borrowed an amount of money from this company and has refused to pay. All efforts to reach him have proved abortive as he has been in hiding.
KINDLY INFORM HIM TO PAY BEFORE THIS MESSAGE IS POSTED EVERYWHERE ON SOCIAL MEDIA. HE WILL BE REPORTED TO THE EFCC IF HE FURTHER DELAYS PAYMENT. YOU RECEIVED THIS MESSAGE BECAUSE HE MADE YOU A GUARANTOR WHICH WILL MAKE YOU AN ACCOMPLICE IF HE IS REPORTED TO THE EFCC.
KINDLY NOTE THAT THIS MESSAGE IS NOT A SCAM, SHOULD INCASE YOU NEED PROOF TO SUCH ALLEGATION, WE CAN PROVIDE IT.
Good day, please be informed that Adekunle Oluwafemi Olowookere with phone number 08167648882 is indebted to a loan company and has refused to pay, kindly notify him/her to avoid being publish as a criminal FASTMONEY
KINDLY CALL THE PERSON TO TAKE OFF YOUR DETAILS FROM THE INVESTIGATION PROCEDURE BECAUSE WE ARE PROVIDED WITH YOUR DETAILS, KINDLY HELP INFORM THE CLIENT TO MAKE PAYMENT TODAY ELSE, CLIENTS DETAILS WILL BE SENT TO ALL SOCIAL MEDIA PLATFORMS
Often, we get messages like the ones given above from different individuals telling us a person on our contact list has taken a loan. This shows the increasing rate of loan defaulters in Nigeria.
The central bank of Nigeria has also stepped in to address the problem of loan Defaulting. Loan defaulting affects the banks as it makes them run at a loss which makes it difficult for them to function optimally on the loan run.
The CBN has created a website where you can check if a person has a bad credit score before giving him a loan. You can also check his transactions history, his loan history and if he is currently defaulting on any loans. This step by the CBN is to prevent this problem from escalating any further. 
READ ALSO: 5 Best Loan In Minutes In Nigeria Without BVN
As a loan company, you have access to the list of loan defaulters in Nigeria.
Consequences of defaulting a loan
This is the first consequence of defaulting a loan. Having a bad credit score is not good as it affects you in the long run. With a bad credit score, some companies might reject working with you as having workers with a bad credit score is a dent to the image of the company.
This is something every loan defaulter should try to avoid by paying their loans in time. If you end up being blacklisted, it prevents you from accessing a lot of opportunities such as further loans from small and big institutions, grants, and even Visas. If you intend to apply for a visa overseas, you'll not be granted as long as you are on the blacklist.
You might also be prevented from leaving Nigeria till you pay back the loan. Furthermore, you won't be removed immediately you pay, it takes a while before your name can be erased from the list.
Conclusion
Loan default generally and speicifically loan defaulters in Nigeria has become a huge problem. However, hopefully with the steps taken by the CBN and the access to the list of loan defaulters, this problem might just be coming to an end. QUICK LOAN ARENA will be coming up with a comprehensive list of alleged loan defaulters in Nigeria once CBN unveils the list.
Try as much as possible to pay your loans as scheduled to prevent your name being included in the list.