Today QUICK LOAN ARENA reports on the list of the top 10 best new loan apps in Nigeria 2022 which we categorise as the leading new and emerging lending platforms so far so good for the year. We recognise everyday new loan apps are developed and hosted on both Google Play Store and App Store and there is always the likelihood to test the effectiveness, reputation and integrity of the new ones. We have simplified your test and made the selection process easier.
We are also aware that emergencies do occur from day to day for many people whether as salary earners or business owners and we recognise your need to access quick and instant lending from emerging new loan apps in Nigeria 2022.
Let us now address our list of top 10 best new loan apps in Nigeria 2022.
We in keeping abreast with the development of the digital lending industry have therefore done our careful research and found out a list of the top 10 best new loan apps in Nigeria 2022. The list is as shown below:
KashNow
Fair Loans
Express Loans
EasyNaira
Fair Credit
FlashNaira
Xcrosscash
Coolbucks
SukFin
Mazaloan
1. KashNow

KashNow, our 1st pick on the list of new loan apps in Nigeria 2022, is a digital loan product of UC Plus Advance Limited that allows users to initiate and access instant credit facilities to meet small cash needs through a secured and reliable platform.
UC Plus Advance, a subsidiary of United Capital Plc Group, is a consumer finance business that is committed to providing efficient alternative lending solution to you.
KashNow loans range between N10,000 to N50,000 and are typically within one month tenure or repayable from the next salary. KashNow is easy, quick, simple, fast and convenient.
KashNow Products
1. KashNow for employee of any organization (Federal government, State government or Private organizations) whose salary is being processed through Remita payment platform.
2. Asset Backed loan (A short to medium-term loan for individuals against their investments)
Benefits Of KashNow
No documentation. No collateral. No guarantor
Confidential process management
Available 24/7
Easy, convenient and simple
Instant cash disbursement
Paperless
How KashNow Loan Works
KashNow loan is initiated either through USSD or through the web.
CLICK HERE to apply through USSD option of KashNow.
CLICK HERE to apply through the web option..
To read more about KashNow, CLICK HERE.
2. Fair Loans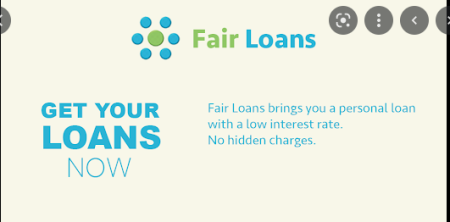 Fair Loans is different from the very popular FairMoney Loan App we have all been used to. Fair Loans is one of the new loan apps in Nigeria 2022 and it's our first in the list.
Whatever your needs are, with Fair loans it's easy to apply for a small cash loan from N5000 to N30,000.
The new loan app claims its platform gives out easy, fast and convenient  loan as quickly as possible. It adds that its application process is simple and hassle-free, with no paperwork!
Get loan in 3 Easy Steps.
1. Create your account
2. Confirm Identification Details
3. Apply your loan
1. Loan Amount: 5,000 – 30,000 pesos.
2. Loan Term: 90 up to 365 days (3 – 12 Months)
3. Loan Interest rate: Flexible loan rates option, Maximum APR 24% pa
4. Transaction fee: zero
Minimum repayment period is 65 days while the maximum repayment period is 120 days, with a maximum APR is 24% per year. Fair Loans claims there are no hidden transaction fees. This makes it easy to know exactly what you're signing up for.
Fair Loans Data Privacy Policy
We take your privacy very seriously and we will never share your personal information with anyone except with strict permission from you. When you download the App, we will ask you for permissions to use your phone's data such as SMS history and other information. This information will strictly be used to verify your identity and create a credit score.
Contact:
Email: cemesmobile@gmail.com
To Download Fair Loans On GooglePlay Store, CLICK HERE.
3. Express Loans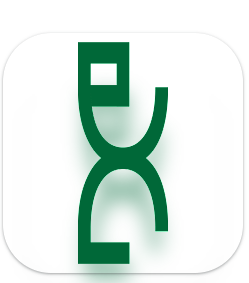 With Express Loans, it might only take a few minutes to apply and receive approval. The cash advance application process is quick and simple – upload National I.D and follow instructions to complete the procedure. Once the application is approved, money can be instantly transferred to the bank account. It's the number 3 in our list of best new loan apps in Nigeria 2022.
Express Loan: Best and New Personal Loan App for Everyone
Even if people don't have a bank account or a credit card, Express Loans makes instant loans possible for everyone. Powered by AI technology and cloud computing, Express Loans conducts sophisticated credit check and risk management while provides people a simple money lending user journey.
Features of Express Loans
No Hidden Fees
Interest Rate: 34.0% per annum.
Processing Fees: 4.9%. The fees will be deducted from the credits.
Loan period: we will require the repayment from 90 days to 180 days.
Here is an example, if a user takes the principal amount of KSH 1500 payable in 3 months, interest is KSH 121.5 and the processing fee is KSH 73.5. You will receive KSH 1426.5, while the total amount due is KSH 1621.5.
Get an instant loan in 5 simple steps:
● Download our Express Loans app for FREE now!
● Simple & fast advance loans application process. Apply money loans based on the amount you need.
● Provide basic information and bank details
● Submit an application for approval
● The approved amount will be credited into account within 3 working days
Express Loans Contact
Please let us know if you have problems when using Express Loans app by sending us an email If you have any other questions, please let us know by email:devappfinancials@gmail.com
To Download Express Loans On GooglePlay Store, CLICK HERE. 
4. EasyNaira
EasyNaira is a digital loan platform for mobile users worth trying out, while we expect your review and feedback. It is number 3 on our list of new loan apps in Nigeria 2022.
EasyNaira claims it can meet customers' needs for 24/7 and completely online. The application process takes just a few steps with minimal documentation and the approved loan amount will be immediately transferred to your applicant's bank account.
Loan Products:
Loan period: the loan range is from 91 days to 365 days.
Loan amount: the loan amount is from NGN 30,000 to NGN 300,000.
Loan interest: the interest range is from 2.4% – 12% with an equivalent monthly interest of 0.4% – 2% and APR of 4.8% – 24%.
Loan application steps:
1.Register with your phone number
2.Submit your information
3.Get credit
4.Add bank account
5.Get moneyContact Us
For more information, contents or suggestions:
– Email:nanfei0127@gmail.com
– Address:Dep.of Trade.Room 309 Federal Ministry of Industry.Old Federal Secretariat.Area 1.Garki.Abuja.FCT.Nigeria.
To Download EasyNaira On GooglePlay Store, CLICK HERE
5. Fair Credit
Fair Credit is a top selection on our list of best new loan apps in Nigeria 2022. Its loan amounts range between ₦1,500 to ₦1,000,000 with repayment periods from 95 days to 18 months at monthly interest rates that range from 2.5% to 30% (APRs from 28% to 32%)
Fair Credit Loan characteristics
Loan amount from ₦1,500 to ₦1,000,000
Repayment periods from 95 days to 18 months
APR from 26% to 32% per annum
Interest discounts of up to 90% for early repayments
No hidden fees
Example of a loan
Borrow ₦100,000 over 3 months
Interest (total cost of the loan): ₦30,000 (30% rate)
Three monthly repayments: ₦43,333
Total amount payable: ₦130,000
Representative: 32% APR
Now, the app is more than just a loan app. Fair Credit is owned by a Microfinance bank that is duly licensed by the Central Bank of Nigeria. As such, all your deposits are insured with the Nigeria Deposit Insurance Corporation (NDIC).
Features of Fair Credit
1. You can apply a loan by your credit. Don't need any deposits or guarantees.
2. Up to NGN500,000. Disburse to your bank account.
3. Paperless and digital process on your mobile. All the steps can be done online.
4. We do not share your data with any third parties without your consent. Your data is totally safe with us.
5.Don't worry about forgetting repayment. We'll send messages to remind you.Eligibility:1. Nigeria Resident.
2. 20-55 years old.
3. Source of a monthly income.
To Download FairCredit On GooglePlay Store,
CLICK HERE.
6. FlashNaira
FlashNaira is a digital lending platform and no 5 on our list of top new loan apps in Nigeria 2022 for instant cash.
The loan platform provides Nigerian mobile users with convenient lending services with the claim that users can get qualified loan products which is 100% online process.
FlashNaira Product Features
1.High Loans Amount: NGN 2,000 to NGN 100,000
2.Long Loan Tenure: 91 days ~ 365 days
3.24×7 access to loans with intelligent online process
4.No credit history required
WHO can apply
1.18 years or above
2.With regular source of income
Interest, Penalty
1.The Annual Percentage Rate (APR) is 10%~25%
2.No membership fees No Origination Fees No Rollover Charge No Transaction Fees
3.Penalty is charged only when someone delays their scheduled payment.
How to APPLY
1.Download FlashNaira App from google play store and install.
2.Register an account with your phone number.
3.Fill in basic information.
4.After the submission of the loan application, the final result will be shown in the APP.
5.If approved, the loan amount will be disbursed into the bank account directly.
Data Privacy Policy of FlashNaira
Loan application process is absolutely secure and safe. FlashNaira promises that never share customer's information to anyone without consent.
Contact us:
Customer Service Email: service@flashnaira.cc
Address: No 30 Adeola Odeku VI, Lagos
To Download FlashNaira On GooglePlay Store, CLICK HERE
7. Xcrosscash
Xcrosscash is an emerging lending platform and one of the top 10 best new loan apps in Nigeria 2022. The lender lets activate your credit limit and withdraw cash for urgent needs. And you have chance to level up your credit limit by different ways, which means enjoy higher limit, lower interest, more flexible tenor by using it.
Special features
– Limit from ₦ 10,000 to ₦ 50,000
– Repayment periods from 91days to 180days
– Monthly interest rates from 4% to 4.7%
– Annual percentage rate (APR) from 24% to 56% per year
– Example: If you choose a 6-month loan and borrow ₦10,000,Xcrosscash charges an interest rate of 4% per month.Interest rate: 24% and the APR is 48%.180 days repayments of ₦24,00.Total amount payment is NGN124,00.
loan applicant requirement
Nigeria resident
20 – 55 years old
How To Apply Loan With Xcrosscash
• only three steps to get cash:
– register.
– activate your credit limit in minutes.
– withdraw cash to your bank account.
• You have chance to raise your limit by taking some relaxed activities or system limit up, just keep good repayment record.
Download Xcrosscash app on your android phone
With Xcrosscash, getting money is the easiest.
no waiting times to getting money. Our service is available 24/7- you can get money when you need it, right on your mobile device.
you can get funds,whether you're salary earner or self-employed, Xcrosscash can help you achieve your goals.
get rewarded for positive actions.By repaying loans on time,you have chance to get free interest rate on this app.
Contact us
• We are available 24/7 to assist you with your request
• Service Email: xcross.tyz@gmail.com
• Our Office Address: 50c Sauket St, Ikeja GRA, Ikeja, Lagos, Nigeria
You can download the Xcrosscash loan app on Google Play Store by clicking here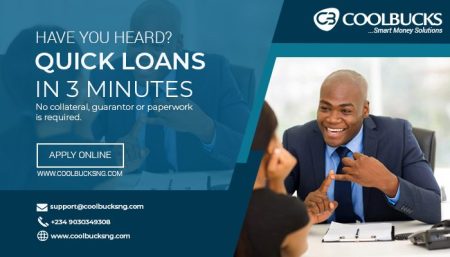 Coolbucks makes the 7th position on our list of top 10 best new loan apps In Nigeria 2022. The online lending platform provides unsecured loans without collateral within minutes of completing your application.
Depending on your profile, Coolbucks can disburse within 5 minutes to 24 hours of completing our application. The platform provides you up to N5,000,000 within minutes.
The platform also offers small ticket loans from N15,000 to low income customers and up to N5,000,000 to high income customers. Borrowers can access loans within 30 minutes maximum.
To Apply For A Coolbucks Loan, CLICK HERE.
9. SukFin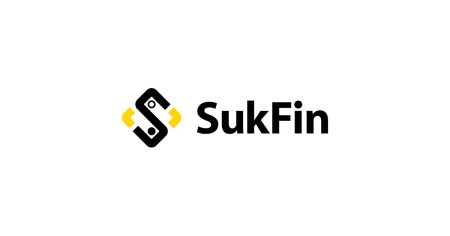 SukFin is relatively new in the system at least in Nigeria and it provides a free and easy way for small and medium scale businesses (SMEs) in Nigeria, to research and find finance for their businesses.
The lending organization, which falls into our pick of new loan apps in Nigeria 2022, employs the use of tech and expertise to match SMEs with a variety of lenders — giving access to a number of funding products across Nigeria.
With SukFin, it's easy to apply and as long as you provide them with requested information — funds can be in your account quickly and instantly.
How SukFin Small Business Loans Without Collateral Works
Determine how much money you need and what it's for.
SulFin will match your requirements with their lenders.
They will get your loan approved and your small business financed.
SukFin SME Loan Scheme understand that getting finance for your business in Nigeria can be incredibly frustrating. It is upon this foundation that SukFin was founded — to make it easy for business owners to find the right finance products.
The company works with numerous lenders across the whole business funding market. They claim to have helped many of their customers find unsecured loans, invoice financing, equipment leases, startup loans and more.
To apply for SukFin small business loan, CLICK HERE.
10. Mazaloan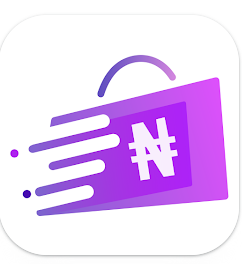 Please follow and like us: