Let's talk about the best loans. for unemployed in Nigeria. Getting a loan is no easy task, it's even much harder when you are unemployed as most loan companies are not too comfortable with giving unemployed individuals loans in Nigeria.
Most loan apps ask for details such as your workplace and your statement of account to know the level of income you receive and your eligibility status to pay back your loans.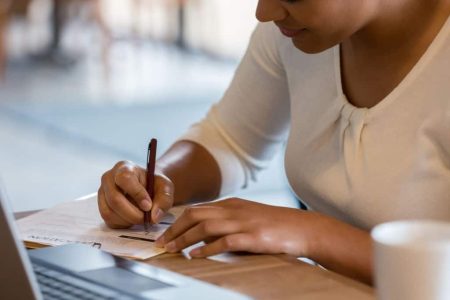 With all this scrutiny, getting a loan as an unemployed person is much harder than usual in Nigeria. This is because as an unemployed person, you might not have the required documents to apply for huge loans in Nigeria.
Nevertheless, there are some of the best loans for unemployed in Nigeria. You need not worry if you are looking to get a loan for yourself or your unemployed friend, QUICK LOAN ARENA, the leading website for laon apps in Nigeria and digital banks in Africa has a solution right in this article for you.
Top 20 Fake Loan Apps In Nigeria
Top 7 Best Loans for Unemployed in Nigeria
We're going to be talking about the 7 best loan apps for unemployed in Nigeria. Let's go straight in. Read on!
Branch Loan App
Fairmoney Loan App
Carbon Loan App
PalmCredit Loan App
QuickCheck Loan App
Baobab Loan App
CarrotPay Loan App
This is one of the best loans for unemployed in Nigeria you can choose. With Branch, you can get access to quick, easy, and fast loans with just a few blocks of your button. All you need to do is download the app from your Playstore or iOS store,  fill in all your necessary details, register, and apply for a loan. You'll be credited within minutes upon approval of your loan.
With Fairmoney, you can get access to different loan amounts without any collateral. Fair money is one of the perfect loan apps for you if you are looking for a quick loan app that can loan you money as an unemployed individual in Nigeria. They also have good customer service. 
10 Best Instant Loan Apps In Nigeria For Students
Carbon formally called PayLater is a very popular loan app in Nigeria. If you are looking for one of the best loans for unemployed in Nigeria, you should definitely consider Carbon lending platform. With their easy-to-use application, good customer service, and swift payment, Carbon is the perfect loan Application for your needs and you'll be given a loan according to your credit score and bank activities.
With PalmCredit, you don't have to bother about the fact that you are unemployed when you are trying to take a loan with them. This app does not consider your employment status when you register and decide to take a loan with them. With PalmCredit, you'll get quick or fast disbursement of funds into your account the moment you apply for a loan. 
To begin your journey with them, download their app today from the link above and enjoy quick loans as an unemployed.
Just like every other loan application listed above, Quickcheck is also another loan application you can find useful if you are looking for a loan as an unemployed. With Quickcheck, you can get a loan as low as #1,500  to as high as #100,000, it all depends on your credit score. Their loans are almost instantly. It's processed within minutes of dropping a loan request.
Top 10 Platforms To Get A Loan In Minutes In Nigeria
Baobab loan is an instant cash platform where you can access loans if you are looking for a list of loans for unemployed in Nigeria. It offers you a very flexible repayment plan of up to  24 months.  Approval and disbursement of funds for your loan are within 72 hours. You can access a loan as high as #5,000,000 depending on your qualification.
What you get with Baobab Loan
Disbursement with in 72 hours
N20,000 to N50MILLION
Repayable in 1 to 24 month
Minimum administrative procedures
Frequently Asked Questions (FAQs) About Baobab Lending Platform
How Much Can I Borrow?
Our minimum loan amount is N20,000 and a Maximum amount of N50,000,000. Both depend on the borrower's repayment capacity assessed based on verifiable business inventory and other criteria.
What Type Of Loan Do You Offer?
What we offer are business loans for businesses that are already in existence/operation, and housing/house improvement loans.
10 Best Loan Apps Without ATM Card In Nigeria 2022
What Are Your Loan Requirements?
To access our loan facility, you must have a business, the location must be within our bank's lending area (Lagos state, Oyo state and Ogun state) and it must have been in existence within a specific period.
What Is Your Interest Rate?
Our interest rate differs depending on the loan amount. However, it is very competitive.
Do I Need To Open An Account To Get A Loan?
No fee or mandatory account opening is required before you can get a loan from us.
5 Best Loan In Minutes In Nigeria Without BVN
This is another loan application that can be perfect for your needs. With CarrotPay loan app, you do not have to worry about going through a cumbersome process before you can access a credit. The lending platform offers you credit as much as N50,000 with a repayment plan as long as 1 to 6 months. They also have low-interest rates with fast payments upon loan repayment.
With CarrotPay, getting a loan is almost as easy as thinking about it. Once you pass the automated checks and your credit score is favorable, you can easily get a loan within minutes.
How To Get Started With CarrotPay
*Download CarrotPay
*Create your account in minutes
*Apply for a loan
*Get the cash you need
About CarrotPay
CarrotPay provides loans for as low as N5,000 and up to N50,000, and you can pay back between 60 to 180 days. Usual repayment period is monthly. Minimum interest rates are determined by credit scoring algorithm which is usually 3% per month and a maximum of 10% per month. This comes to an Annual Percentage Rate (APR) of 36% to 120%.
You can apply for a monthly loan payment from CarrotPay either on Google Play Store or on Apple Store.
Frequently Asked Questions About Loans for Unemployed in Nigeria.
There might be a lot of questions running through your mind if you're looking for the best loans for unemployed in Nigeria here are some frequently asked questions.
Can an unemployed person get a loan in Nigeria?
Yes, there are different types of loans for different people. Unemployed people can get loans in Nigeria and with this article, they are one step closer to achieving that.
Can an unemployed person get a loan?
Yes, it is very much possible for an unemployed person to get a loan. All you need do is register and try one of the apps listed above in this article.
Where can I borrow money urgently in Nigeria?
You can use apps such as Fairmoney, Branch, and more.
Is CBN giving any loans?
CBN gives loans from time to time. There are different types of loans CBN offers to the public from business loans and lots more.
What are private money lenders in Nigeria?
Private money lenders are private individuals who give loans to the public. Branch, Fairmoney, and a host o