Nigeria moves to make digital companies, online apps VAT collectors
Nigeria in its proposed amendment to its Finance bill says digital companies and online apps doing business in Nigeria will become Value Added Tax (VAT) collectors for the Federal Inland Revenue Service (FIRS).
This is according to the Minister of Finance, Budget and National Planning, Zainab Ahmed, who spoke in Abuja on Monday at the public hearing into the bill. She says the proposed amendment to the Finance Act will ensure that Amazon and other digital companies and online apps  become Value Added Tax collectors for the Federal Inland Revenue Service (FIRS).
Ms Ahmed adds that the bill, which emanated from the executive arm of government, if passed by the lawmakers and assented to by President Muhammadu Buhari, will reduce ambiguity and restrict VAT obligations to digital non-resident companies.
The hearing was organised by the House of Representatives Committee Finance.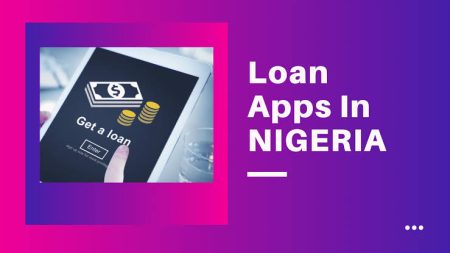 President Buhari had transmitted the bill to the two chambers of the National Assembly last week Tuesday.
The bill is proposing an amendment to section 10 of the VAT, by introducing a new section 10, putting the burden of VAT on non-resident digital companies, rather than non-resident individuals.
Explaining the implication of the proposed amendment, she said "for example, what is proposed here is that digital companies such as Amazon, loan apps, social networking platforms can now register as VAT collection agent for the FIRS, by adding VAT to their transaction and remit to the FIRS."
She added further that the bill seeks to "restrict VAT obligation to Digital Non-Resident Companies (who supply individuals who cannot self-account for VAT).
"FIRS may appoint persons for purpose of collection of tax including non-residents. Such appointed persons collect and remit taxes collected," she said.
On taxation of e-commerce businesses, Ms Ahmed said the bill seeks to introduce a turnover tax on fair percentage of profits earned from providing digital services to Nigerian customers. Such digital services include app, high-frequency trading and electronic data storage.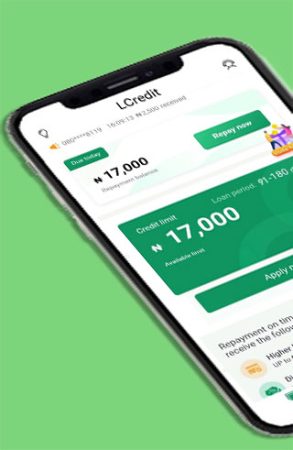 BECOME QUICK LOAN ARENA BUSINESS PARTNER BY DONATING TO OUR CAUSE
Original content creation costs a lot of money and time. You can support our objective and social intervention by donating to this cause with this link>>>>>Register to become our business partner and donate to our CSR cause. Among other things, this will make sure we continue in this cause and additionally entitle you to enjoy free advisory and consultancy services with our financial consortium.
Disclaimer: Quick Loan Arena is not a loan agency and we do not give out loan to anybody. We however profile and review legitimate and reputable loan agencies and seeks to educate individuals, household and small businesses about loan opportunities and fight for the cause of Nigerian consumers who are daily being oppressed by loan sharks. Our intervention is to help prospective and subsisting loan customers make informed lending decisions.
You can speak with any of our Loan Consultants for more information! Call or Whatsapp +234 (0) 915 382 1578.
Do remember to give us a feedback about your loan experience after the lending process is executed.
READ ALSO! Data Breach: Lagos Journalist blows hot, threatens to sue 9Credit for defamation
READ ALSO! Top 20 Loan Apps In Nigeria For Instant Cash!
READ ALSO! FG Launches Portal For Sale Of Homes Under National Housing Scheme (HOW TO APPLY)
READ ALSO! For customers' data breach, defamation: 9Credit app should be blacklisted
READ ALSO! CBN unveils business loans at 5% (N5m individuals, N25m corporate) for graduates, undergraduates
READ ALSO! Quick online loan scams: Top 7 ways to avoid falling victim
READ ALSO! Data Breach: EFCC, CBN, NITDA, FCCPC To Crack Down On Rogue Loan Apps
READ ALSO! CBN '100 Companies Every 100 Days' Loan Fixed At Maximum N5bn At 5%
READ ALSO! Google removes LCredit, Rapid Naira, other predatory loan apps from its Play Store
READ ALSO! How To Apply For CBN '100 Companies Every 100 Days' Project Funding
READ ALSO! Running from banks, Nigerians face crisis with quick loan sharks On Google Play
READ ALSO! EasyMoni: Stop sending threats to customers' contact list: Do your homework if you're real!
READ ALSO! Accounting software expert, Femi Adeoya, takes on small and medium scale businesses
READ ALSO! You have a job offer or you are an applicant looking for job, click here or whatsapp 0803 239 3958 to reach us
READ ALSO! How I Was Lured Into Debt Trap With N2.5m Specta Quick Loan From Sterling Bank
READ ALSO! BBNaija Dorathy Launches Lingerie Line, Says Priority Is Making Busty Women Look Good
Please follow and like us: