Sequel to our earlier publication on a fraudulent quick loan app, Rapid Naira, parading itself as a reputable loan agency on Google Play Store, Quick Loan Arena is following it up with full and detailed identities of this scam lending application and other similar ones masquerading as lending apps.
About The Rapid Naira App
Rapid Naira is a mobile application on Google Playstore that claims to offer reliable quick loans to Nigerians. The app was launched on August 16, 2021 by Sun Constellation. Since its launch, Rapid Naira already has well over five thousand (5,000) downloads as at the time of this publication.
What Rapid Naira Promises
Rapid Naira promises to get you quick loan in just few steps. The platform claims their loans are for Nigerians and that you can borrow between N6,000 to N300,000 and repay between 91 to 365 days. They also claim to charge interest rate from 2.4% to 12% monthly with an equivalent APR of 4.8% – 24%. This application promises to deposit the loan in your bank account within minutes with no paperwork, no collateral, no guarantor, no hidden charges, and so many other fake promises.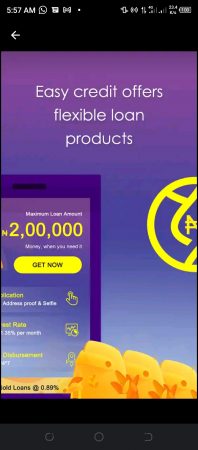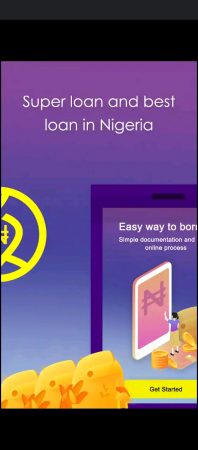 What Rapid Naira Really Is
Quick Loan Arena after thorough due diligence can authoritatively say Rapid Naira is a fraudulent application. It has no quick loan to give anyone, and it has never given any loan whatsoever before. It is just an application that is designed to steal money from innocent users and undiscerning patrons and at the end of the day give them nothing. Once you fill in your account and banking security details into their app platform, they will continuously be stealing your money with the name FLW Professional Service, Lekki.
Quick Loan Arena Verdict
Quick Loan Arena understands that Rapid Naira is a fraudulent faceless app and people should stop downloading or patronising them. It has no physical office address, no website, no single social media and no website link whatsoever. Nigerians are hereby warned and advised to desist from using this application and go to Google Play Store enmass to report and expose their fraudulent acts.
Any mobile application by Sun Constellation should be placed on red alert. They already have Rapid Naira and also Prime Loan on Google Play Store and people are advised not to download any of these two or any other that can be linked to Sun Constellation. If you have installed and used any of these applications before now, you are adviced to quickly block access to your banking details and ATM.
What Google should do
For the safety of its users and visitors, Quick Loan Arena employs Google to pull down Rapid Naira and other mobile applications on its Store from Sun Constellation. Checks and controls by the internet giant on apps on its store should be intensified. The apps must be made to comply with the rules of Google Playstore.
What Banks And Regulatory Authorities Should do
After receiving lots of complaints from the public about the fraudulent act of Sun Constellation operating with the name FLW PROFESSIONAL SERVICE LEKKI, it is still shocking why banks and regulatory authorities haven't frozen their bank account, as they still continue defrauding hapless Nigerians. Quick Loan Arena urges the Apex Banks and other stakeholders to call for investigation of FLW PROFESSIONAL SERVICE LEKKI.
Reviews of Rapid Naira Quick Loan App
Below are what some users have to say about this allegedly fraudulent app: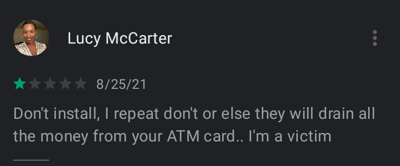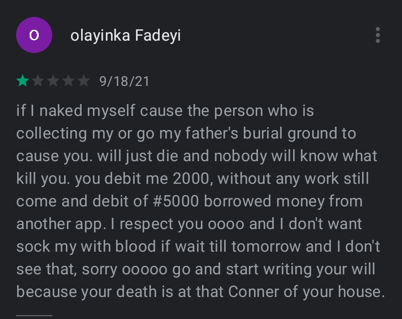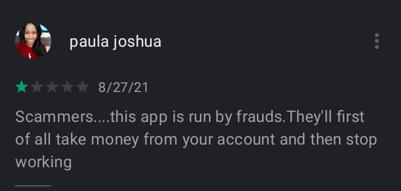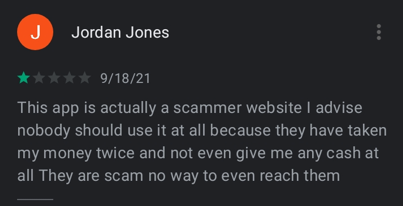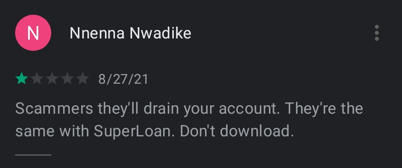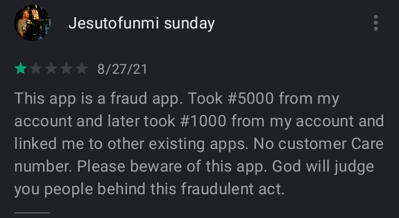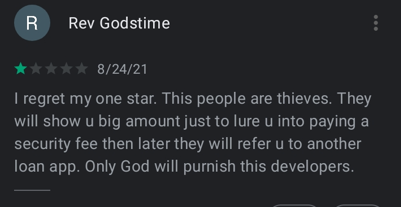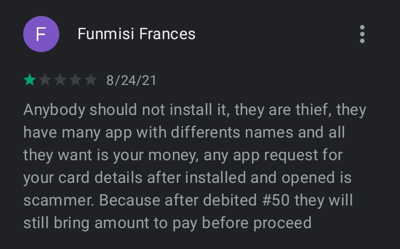 Do not say you were not told and tell others!