Specta is an online lending platform that claims to give customers and borrowers urgent loan of up to N5 Million in one single transaction all within 5 minutes once all requirements have been fulfilled!
According to Specta, which is owned by Sterling Bank Plc, a full service national deposit money bank licensed by the Central Bank of Nigeria, you don't need any collateral, paperwork or guarantors and no physical visit to any office is required to access this loan.
Spectra online platform says its goal is to create a simple, convenient and bespoke experience for customers using proprietary data and analytics to review applications, adding that its loans are available to take care of urgent personal and business needs.

Specta Urgent Loan For Individuals, Businesses Take 5 Minutes — Sterling Bank Claims
Specta claims that once application is complete, scoring is instant, and disbursement can be done in less than 5 Minutes. The loan offer is opened to everyone irrespective of occupation and bank.
Specta has the following packages to serve Nigerians:
Specta4Individuals
Specta for individuals can be accessed by Salaried and Non-Salaried individuals. With this package, you can access a personal loan of up to N5Million without collateral in 5 minutes
Salaried Individuals
You can access a personal loan if your salary account is domiciled in any other Bank or with Sterling Bank. It is opened to all account holders in Nigeria.
Non-Salaried Individuals
You can access a personal loan if you are self-employed, a business owner, a professional, a trader etc., with accounts in any other bank or with Sterling Bank.
Specta4Business
Specta for Business is available to help you boost sales by signing up to start receiving payments from customers with Specta spending limits. You can also get up to N2 million to start or grow your business.
What Are Specta Interest Rates And Fees?
Interest rate on Specta Loan: 25.5%-28.5%* . One off payment for Insurance: 2.5% . One off payment of Management fees: 1% . Repayment Period: 1-12months . Penalty fee- 1% .
Representative Example
Let's look at Emeka. Emeka gets a loan of N2,000,000.00 from Specta for the duration of 12 months, Emeka's interest rate will be 25.5% and he will have to pay back N188,400.98, monthly for 12 months.
This is exclusive of management fees (1%) and Insurance fees of (2.5%) which are one off fees which he will still have to pay in addition to his monthly payment of N188,400.98. If Emeka defaults in paying back the loan, his default attracts a penal fee of 1% monthly.
*Loan rate may vary based on the risk rating analyzed by the system, the platform says.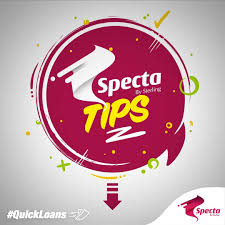 Specta Interest Rate Are High And Too Many Lending Fees
From our findings, we observed Specta loan interest rates are quite high and so are its lending fees. Also their offer comes with many lending fees. For example, you will have to pay a Management fees of 1%,  . Penalty fee- 1% .
We advise customers to beware and take caution before signing in for any loan from any platform.
QUICK LOAN ARENA spoke to a customer who collected N2.5m from Specta and he has this to say, "I took Sterling Bank' SPECTA loan of N2.5m. Within 5 minutes it was granted in April 2019. When the money landed they had removed about N120,000.00 as charges and processing fees. I started paying N98,990 every month. It was for a 3-year tenure at 23% interest rate . After fully paying the principal sum as at May 2021, I continued paying up to July."
He continued, "In August I decided to liquidate the loan, thinking the sum balance should come down on interest having cut down the tenure to 2 years from 3, I was shocked when I still had to pay N860,000.00 . They calculated the whole thing forward up to 2023 when the tenure will end; instead of backward. So I have paid over N1 million on interest within 2 years. I will forever regret it."
To Apply for Specta loan, CLICK HERE