Tloan app: Lending app with loans between N2k and N100k
Tloan is a digital lending app designed for Nigerians aged over 18 years with provision to apply for a small cash loan from N2000 to N100,000 for maxIMUM 90-180days.
Tloan app claims its loan process is easy, fast and says it has an enduring customer service.
Tloan claims its loans are quick and easy requiring no paperwork!
Hear the lending platform: "Are you looking for a hassle-free way to get some quick cash? Maybe it's for that purchase you just can't wait for, or to take advantage of a great deal before you miss the opportunity. Or, perhaps an unexpected expense has come up and you don't want to compromise your lifestyle. Tloan can help"
TLoan Loan Process in 3 Easy Steps.
1. Create your account
2. Confirm Identification Details
3. Apply your loan
# Loan Products:
Loan period: we will require your repayment from 91 days to 365 days.
Loan amount: from NGN 20,000 to NGN 120,000.
Loan interest: ranges from 4.5% – 34% with an equivalent monthly interest of 3% – 29% and APR of 29% – 365%.
Tloan Example:
if you choose a 6-month loan and borrow NGN 1,000,Tloan charges an interest rate of 4.4% per month. And the interest rate is 26.4%, we would charge you GNN 263 as interest of 6-month repayment period. Total amount of repayment is NGN 1,263.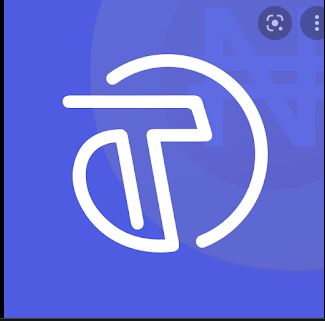 Tloan app claims its loan has no hidden transaction fees, making it easy to know exactly what you're signing up for.It says you get an instant access to loans sent straight to your mobile phone. You can borrow more than 1 loan at a time. As long as you are within your loan limit.
FEATURES OF TLOAN
Ability to sort out emergencies when they arise no matter where you are.
Your information is secure and is not shared with third parties.
Lowest interest rate in the market.
It is easy to use.
Tloan Promise of Safety and Security
We take your privacy very seriously and we will never share your personal information with anyone except with strict permission from you. When you download the App, we will ask you for permissions to use your phone's data such as SMS history and other information. This information will strictly be used to verify your identity and create a credit score.
Contact Us:
We would love to hear from you, write to us
Email: GiasunTechnology@gmail.com
To apply for a Simple Loan, CLICK HERE
READ ALSO! Data Breach: Lagos Journalist blows hot, threatens to sue 9Credit for defamation
READ ALSO! Top 20 Loan Apps In Nigeria For Instant Cash!
READ ALSO! FG Launches Portal For Sale Of Homes Under National Housing Scheme (HOW TO APPLY)
READ ALSO! For customers' data breach, defamation: 9Credit app should be blacklisted
READ ALSO! CBN unveils business loans at 5% (N5m individuals, N25m corporate) for graduates, undergraduates
READ ALSO! Quick online loan scams: Top 7 ways to avoid falling victim
READ ALSO! Data Breach: EFCC, CBN, NITDA, FCCPC To Crack Down On Rogue Loan Apps
READ ALSO! CBN '100 Companies Every 100 Days' Loan Fixed At Maximum N5bn At 5%
READ ALSO! Google removes LCredit, Rapid Naira, other predatory loan apps from its Play Store
READ ALSO! How To Apply For CBN '100 Companies Every 100 Days' Project Funding
READ ALSO! Running from banks, Nigerians face crisis with quick loan sharks On Google Play
READ ALSO! EasyMoni: Stop sending threats to customers' contact list: Do your homework if you're real!
READ ALSO! Accounting software expert, Femi Adeoya, takes on small and medium scale businesses
READ ALSO! You have a job offer or you are an applicant looking for job, click here or whatsapp 0803 239 3958 to reach us
READ ALSO! How I Was Lured Into Debt Trap With N2.5m Specta Quick Loan From Sterling Bank
READ ALSO! BBNaija Dorathy Launches Lingerie Line, Says Priority Is Making Busty Women Look Good
JOIN THE QLA BUSINESS CLUB. SAVE, INVEST, BORROW MONEY WITH EASE.
1. Quick Loan Arena offers a social support initiative for members of its QLA Business Club.. The Club is to help members save and invest and earn monthly interest on their savings. It's also for members to borrow soft loans at a very low interest rate for short term projects.
2. QLA Business Club will assist members raise pay day loans or soft loans for tenure up to one month.
3. You must be a member of QLA Business Club to be qualified to save, invest, earn interest or collect a loan or participate in the group activities.
4. To become a member of QLA Business Club, you must register with a membership fees of N5,000. After filling out our registration form.
5. QLA Business Club Members are expected to make voluntary weekly or monthly or fixed sum contributions which will earn 2% interest every month.
6. Loan amounts are N5k, N10k, N15K, N20k and N50k for tenure up to 30 days.
7. Members are free to invite other people to become members and shall be eligible to 25% of their registration fees as commission.
8. QLA Business Club loans are subject to a guarantee of 100% coverage of your loan amount partly in form of your savings and partly in form of 1 or 2 guarantors' contributions who must be members of the club.
9. Loan disbursement commenced Tuesday 29th December, 2021 for members.
10. All members of QLA Business Club are hosted on a special forum where discussions and strategies are held regularly.
You can speak with any of our Loan Consultants for more information! Call or Whatsapp our business telephone (0) 915 382 1578.
Sign up and Join the Club.
Please follow and like us: