Urgent10k: Unlock between N5,000 to N100,000 with this quick loan app
Urgent10k powered by UGT technologies Ltd is a lending app designed with the intention of making the lending process easy. The application grants you easy access to loans with just a few clicks.
The app is on Google Store and App Store for download and you can get started in just a few minutes and most importantly, it is completely free.
A lending decision is made from your credit score as a borrower. Your credit score is based on the information that you provide to the platform. The more genuine these information are, the higher your chances of getting a loan. The more you repay the higher the loan amount you are eligible for.
RATES AND REQUIREMENTS
To qualify for an Urgent10k loans, one must be above 21 years of age and must be employed with a steady income. Our interest rate ranges from 3% to 10% per month, making it a minimum Annual Percentage Rate (APR) of 36% and a maximum Annual Percentage Rate (APR) of 120%. Our product tenors range from a minimum of 2 months(i.e 60 days) to a maximum tenor of 6 months(i.e 180 days), depending on the product you're eligible for.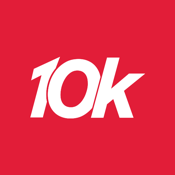 FOR EXAMPLE;
If you get a personal loan product of N10,000 to pay back over a 2-months tenor at an interest rate and fees of 3% per month (36% APR), you will be paying back N600 in interest. Making your total Principal + Interest repayment of N10,600 only.
The platform usually require no collateral, guarantors, or documents. However, for loans beyond certain amounts, we may require additional documentation. Nevertheless, all you need is to download our app and apply right from your mobile phone.
What do I need to get a loan on Urgent10k?
We keep to our words, no documentation, no collaterals. All you need to make a loan request on Urgent10k are just:
Your personal details.
Your employment details.
A functional debit card.
How do I apply for a loan on Urgent10k?
Applying for a loan is a very simple process on Urgent10k. Once you are logged into App, navigate to the Loan section and fill in your personal and employment details for a loan request. You can borrow from as little as N5,000 to N100,000.
To download the app on Google Play Store for android devices, CLICK HERE.
To download the app on Apple Store for iOS devices, CLICK HERE.
To get more information about Urgent10 online loan CLICK HERE.
To visit their website CLICK HERE.
BECOME QUICK LOAN ARENA BUSINESS PARTNER
Register to become our business partner and enjoy our free advisory and consultancy services on getting a quick loan from our list of accredited lending partners and also guide on the process of loan application.
Disclaimer: Quick Loan Arena is not a loan agency and we do not give out loan to anybody. We however profile and review legitimate and reputable loan agencies and seeks to educate individuals, household and small businesses about loan opportunities to help them make informed decisions and establish their businesses.
Speak with any of our Quick Loan Consultants for more information! Call or Whatsapp +234 (0)803 385 7245.
Do remember to give us a feedback about your quick loan experience after the lending process is executed.
READ ALSO! Google removes LCredit, Rapid Naira, other predatory loan apps from its Play Store
READ ALSO! Got LCredit loan app on your Phone? Here's why you should uninstall it immediately
READ ALSO! Running from banks, Nigerians face crisis with quick loan sharks On Google Play
READ ALSO! Palmcredit: Get Quick Loan Up To N300,000!
READ ALSO! EasyMoni: Stop sending threats to customers' contact list: Do your homework if you're real!
READ ALSO! Instant Cash In Nigeria: Top 30 Quick Online Loan Apps On Google Play 2021
READ ALSO! Quick Online Loans In Nigeria: 20 Platforms Needing No Collateral – Series 1
READ ALSO! Quick Online Loans In Nigeria Without Collateral: 20 Top Platforms – Series 2
READ ALSO! Accounting software expert, Femi Adeoya, takes on small and medium scale businesses
READ ALSO! Money In Minutes: Instant Online Quick Loans In Nigeria Without Documents
READ ALSO! Migo: Quick Online Loans In Nigeria Without Collateral Or Guarantor
READ ALSO! You have a job offer or you are an applicant looking for job, click here or whatsapp 0803 239 3958 to reach us
READ ALSO! How I Was Lured Into Debt Trap With N2.5m Specta Quick Loan From Sterling Bank
READ ALSO! BBNaija Dorathy Launches Lingerie Line, Says Priority Is Making Busty Women Look Good
Please follow and like us: