Anyloan: This lending app charges 10k interest on 23k loan for 7 days
Anyloan is a digital lending app that claims to lend up to N500,000 within 3 steps to complete the application and get the loan easily.
But QUICK LOAN ARENA investigation reveals that this claim is false. Anyloan lending app has never given N500,000 to anybody and its loan never passes 7 days with very exorbitant interest rate and illegal non refundable security fees.
Anyloan Lending app claim
There is no any collateral
Can borrow up to NGN500000
Low interest , safe, reliable and flexible
We are open 24 hours to solve any problems which you encounter with the loan
Our findings reveal that all the above claims are false.
Loan term: 91 days (shortest, including renewal time) – 365 days (longest, including renewal time)… This claim is false by our findings.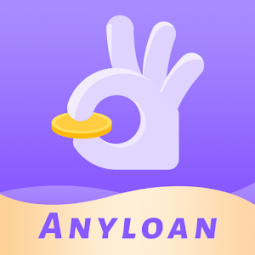 SEE BELOW DAMNING REVIEWS ABOUT THE ANYLOAN LENDING APP
Rhomzyhat Adenike
13 January 2022
Loan disbursed but not the same as the amount approved on the Anyloan app, I later got to know this anyloan is the same as aimloan, they're fraudsters, their interest and services rate are extremely high, more than 10000 on loan of 23,000 to be repaid in 7days. The worst app ever, Google store should delete this app on their store. They're 419
LOLA MT
12 January 2022
This is one of the worst app, I pay part of my loan and they still share my pictures to all contacts sending bad messages to all my contacts, because i didn't pay all the loan once, i can never advice my worst enemy to use this app my experience was bad, if you want pace of mind for your life don't use this app, they use people pictures to their own advantage..
Nwokocha Chiedozie Tony
19 November 2021
145
The process was okay, but the the application review is taking eternity, it's frustrating when someone has urgent issue to take care of and the loan is taking too long which may probably be rejected, i think if someone apply for a loan if the person's request will not be granted notify the individual immediately to enable him/her seek for alternative elsewhere, thanks.
Peter Konshik
27 October 2021
164
The App is helpful in times of need. But the service fee is exorbitant. A loan of #14,000 from which a fee of #3,500 plus interest of #980 are collected upfront, leaving a balance of barely #10,500 to be credited to benefiiary, while repayment of loan is peaked at #15,130 in 7 days are on the high side. Please consider a downward review to encourage existing borrowers to keep patronizing your App.
Njinan Samuel Ponzhi
27 October 2021
Good app, only problem is payment portal, too much stress in paying back. Also time frame is too short, intrest rate will be okay if the time is upto 2weeks or more. Please consider the time rate it is pertinent. Somehow the time allowed does not give you enough time to turn over interest.
kolade joseph
12 November 2021
21
very useless loan app. the the interest is too high. I collected #12000 for seven days. to pay 17920. almost 6k for just a week all this will not be shown to you until you apply. if you haven't pay until due date. the will started calling all your contact. very bad
CONTACT
If you have doubts, you can contact our online customer service for help
Working hours:Monday to Friday 8am to 5pm.
Customer Service contact:09095004120
Website:https://www.Anyloan.ng
Email:help@Anyloan.ng
Company Address:2nd Floor, 13, King George V Road, lagos,Nigeria