Bright Money: Offers digital loan for credit card debt, other bills
Bright Money is a digital lending app that claims to pay off credit card debt automatically in a smart and fast manner using advanced technology.
Bright Money learns about your finances and makes payments for you, always on time, optimized for savings, and adapting automatically as your needs shift.
The lending app claims thousands of users have turned to them – as they claim to offer a data-smart alternative to debt snowball, debt avalanche and credit card consolidation.
HERE'S HOW BRIGHT MONEY WORKS:
1. Download the Bright app.
2. Connect your bank accounts and credit cards
3. Set the amount you want to pay each month
4. Get a personalized Bright Plan within minutes
5. Bright studies your finances and finds the fastest way to pay off your cards, always saving on charges
6. Bright makes payments for you – and even adjusts automatically when your finances shift
When you're ready, your Bright Money Plan can do a lot more, saving and investing for a future that's all yours:
– You set your goals for saving and investing
– Bright studies your options
– Bright saves and invests for you – automatically
– Your money grows faster, your future gets secured
Bright Money membership is a month-to-month subscription that begins at sign up. You can cancel anytime, online, 24 hours a day. There are no long-term contracts, set up charges, or cancellation fees. You can withdraw your funds at any time or pause Bright's service on the app.
Bright delivers real results that transform our members' lives. A new advanced tool for financial well-being.
WHAT MAKES BRIGHT MONEY DIFFERENT?
– Bright is a highly personalized financial plan that pays off debt fast and builds more wealth automatically. It's a smarter, faster way for anyone to get debt-free, build more savings and keep moving forward.
– Your Bright Plan automates credit card management. Credit card consolidation is a built-in option, and the Bright Credit Builder can improve credit scores with every payment.
– Bright is built on new, patented technology driven by 34 algorithms with top-grade security, developed by over 120 experts and tested on 55,000+ users.
HOW DOES BRIGHT MONEY PAY OFF CREDIT CARDS?
– We start with a personalized Bright Plan, taking the time to understand your financial situation and learning how much you spend and earn. Then we calculate the fastest way to pay off your cards, along with smart ways to build your savings.
– Every day, your personalized Bright Plan calculates and adjusts. Whenever your spending shifts, Bright adjusts automatically.
‍ – Every two to three days, Bright moves a small amount from your checking account to your 'Stash' account at Bright. You can make withdrawals at any time – your funds at Bright are always available to you.
– Week by week, we'll make payments for you, based on the balances across all your credit cards. We allocate payments based on your interest fees, and your payments are always on time, so you avoid any late charges.
HOW DOES BRIGHT MONEY SAVE AND INVEST?
– We'll help build your savings and investments the same way, taking small steps regularly and ensuring you're always earning more interest. Bright's patented technology learns about you and studies the markets daily, figuring how best to grow your investments fast.
– You set your goals, Bright makes sure you get there. Like with your debt payments, you can always make withdrawals or finetune your goals, resetting how much you want to save and invest.
WHY BRIGHT MONEY  CUSTOMERS LOVE BRIGHT
"I have paid down 2 credit cards without thinking. Thanks to Bright for making it easier!" John, Ohio
"I highly recommend Bright to anyone who is struggling with their finances. This app can put more money back in your pockets than you can do on your own!" Joan, New York
"Really unique concept. I'm impressed with Bright's AI component and the fact that it does what it says – pays down your debt." Gustavo, California
To download t Bright Money app from Google Play, CLICK HERE.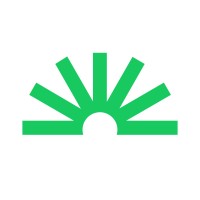 GET IN TOUCH with BRIGHT MONEY:
24×7 live chat support via our website – www.brightmoney.co
BRIGHT MONEY CUSTOMER FEEDBACK AND REVIEWS
old head
December 29, 2021
The app is super easy to use and customer service is outstanding. These guys and gals have an excellent team if you have any issues they will do everything they can to help with account related issues. Incase I did not mention they are very patient and will listen to evey single question you have. What else can I say? EXCELLENT SERVICE all the way around.
Melissa Bowlus
December 31, 2021
I am normally not a person who would consider giving a 5 star review except with Bright Money no other rating is good enough! Not only was I able to speak to Nancy, but I cannot over emphasize the level of professionalism and care I received from this app!! I will recommend this app to everyone that I know!! I have never experienced such amazing customer service!!!
Joseph Ingrando
January 1, 2022
After setting up an account and deciding Bright Money  wasn't for me I cancelled my subscription that it automatically signed me up for without giving me the free membership option initially (note I cancelled it the first day of the free trial). And here 1.5 weeks later they charged me for the full subscription membership. Luckily support was rather responsive, but 3-4 business days to get my money back when even on their end it said the subscription membership was cancelled.
Sarah Graham
December 11, 2021
Honestly, if you are looking for something to help keep you on track with paying down your credit cards or other bills, this is perfect! Not only does it help prioritize what to pay first, but it helps you stash away a little at a time for that very purpose. Even better, the customer service is awesome! When I needed to drop down from the paid subscription to the free version, they were extremely helpful and understanding. I will definitely be returning to the paid service in the future!