The Bank Verification Number (BVN) is a distinct identification number for bank customers within the banking sector in Nigeria. The BVN Code allows bank customers to access their BVN from their phone from any mobile network in Nigeria.
What's BVN And How Does The BVN Code Works?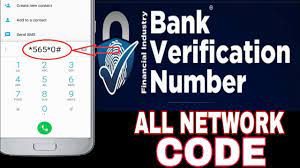 The BVN is like a security number, but for banks and other financial institutions to identify an individual with their bank account details. It's a unique 11-digit number allocated to you upon biometric registration. And it is possible for a mobile phone user to use the BVN Code to access his or her BVN direct from his phone.
Biometric registration refers to the identification of an individual based on their physiological attributes: fingerprint, voice, facial features, etc.
To address the increasing compromise of customer security data like passwords and PINs, and the challenges banks face with identity management, the Central Bank of Nigeria (CBN), in collaboration with all Nigerian banks launched a centralised biometric identification system called the Bank Verification Number (BVN), on February 14, 2014.
Since then, the BVN has been used to identify customers. But many people have issues obtaining their BVN and accessing financial services because they forget or don't have them saved.
Luckily, you don't have to enter the banking hall to obtain your BVN. You can check your BVN number wherever you are, on your phone, without compromising your security using a BVN Code. Then you can save it for future use.
All telecom providers in Nigeria enable users to perform this task.
BVN Code to check Your BVN on MTN, Airtel, GLO, and 9mobile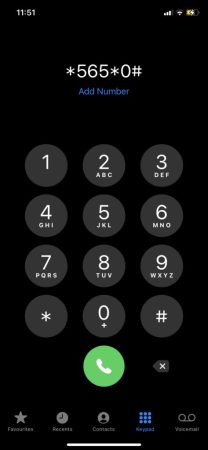 The first thing to do before using this service is to ensure that whatever line you wish to use is the one you registered the BVN with. If you registered with MTN, you can't use an Airtel line to check your BVN. And vice versa once you know the BVN Code.
After that has been established, you can now go ahead and check your BVN with these simple steps:
Go to your phone dialer and dial the USSD code *565*0#.
Wait a bit until the 11-digit number pops up.
Copy the number. You can either copy it for immediate use or save it for later. However, the service is not free and you'll be charged 20 naira for the transaction. So, saving for later use is advisable for people who can't afford to tip telcos a whole 20 bucks every time they check their BVN.
Do You Need Reputable And Reliable Loan Apps For Quick And Emergency Cash?
In need of an instant loan or an emergency cash loan in Nigeria? You can apply through any of the top loan apps in Nigeria and get funded under a few hours, a few more hours without collateral or document needed of our list of reputable loan apps in Nigeria.
If you are looking for legitimate and easy ways you can make money online in Nigeria in 2022, this article outlines 13 online businesses that will help.
If you are in United States of America (USA), you can also apply for an emergency cash advance loan even if you have a poor or bad credit rating. If you need the top and best Apps For No Credit Check Loans Guaranteed Approval Direct Lender, CLICK HERE.
If you need apps that let you borrow money instantly, these 14 cash advance apps will be very useful.
These Top 10 Best Instant Loans No Credit Checks Guaranteed Online Approval are also highly recommended.
If you are in Canada, these 10 cash advance loan apps could meet your emergency and quick cash loan request.
For instant, payday, emergency or advance cash loan if you are in Australia, CLICK HERE.
Inquiries:
Email: quickloanarena@gmail.com
Whatsapp: +234 0915 382 1578
Please follow and like us: