Carbon loan app is a provider of quick and instant online lending services and one of the best lending platforms in Nigeria when considering legit loan apps in the quick loan industry. With the platform, you can get a free Carbon bank account where you can pay bills, transfer money, get instant loans and enjoy high-interest savings.
Carbon: Good Digital Lender In Nigeria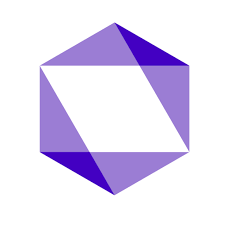 According to Carbon loan app, formerly called Paylater, access to quick and instant loan by customers is simple and easy. No guarantors, collaterals, or long forms required.
When considering reputable and good digital loan apps in Nigeria, Carbon readily comes to mind. Hear the platform: "Apply 24/7 and receive funds in your Carbon account instantly. Unlock higher loan amounts and lower interest rates by repaying loans on time." This is no doubt an inviting and appetizing bait.
Carbon: Good digital Lender, Very Poor Customer Service
However QUICK LOAN ARENA got feedback from borrowers and customers, and even though most of them acknowledge that their Carbon app is indeed one of the best obtainable in Nigeria, no shaming or sending defamatory messages, however the app's responses to customers' complaints and services are poor. The timing of response is also slow and sometimes users are completely unable to reach Carbon app customer service or representatives.
Feedback and Comments from Carbon loan App Customers
Many of the feedbacks we got indicate customers believe Carbon is one of the very good digital loan apps in Nigeria but they need to do more to up their customer service delivery and response time t complaints.
Akpong Thomas
5 March 2022
The app and the services rendered are cool. My experience made introduce my wife. However, during her registration process, she made a mistake with her DOB. This means no transaction can be done in the account even though she has some money in there. No customer contact to call. Have sent several mails to the team to enable her edit her profile, yet no way forward. Please team, see to these… 0000
10 Best Loan Apps Without ATM Card In Nigeria 2022
Aniefiok Emmanuel Obong
4 March 2022
The app is amazing, investment platform was really working fine but 2 month ago I can't invest. Our engineers are working to restore full service, try again later, keep popping up. I have sent several emails to an extend support stop replying my messages.. I have reinstall the, I have clear my cache yet the problem still persist. I need an urgent assistance.
Ufuoma Pauline
4 March 2022
The App is wonderful. I ve problem with resetting my pin, my account was blocked. I waited till after 24 hours, after 24 hours i was ask to reset my pin. I tried resetting it, I was blocked again. Also I try to add my bank card I could not get. Please do something about this problem. Thank you
emmanuel ogbonna
18 February 2022
My account had a technical issue, a long story though. I couldn't imagine a solution to b given quickly. But to my surprise, my account was rectified within 48 hrs. Kudos to the customer service line. They're completely reliable. Although I've not been granted access to any loan yet. I don't know why sha. I'll give a 5 star when a reasonable loan deal is brought up and executed. keep up the good work.
Aisha B
2 March 2022
I have been using carbon since 2018(I think) and I can say this is the most decent and reliable loan app. This year I decided to use carbon wallet as my savings account and the services I recieve have been amazing. I was even given interests on savings and cash backs on POS (as opposed to other banks that debit you for ATM charges). You guys are doing good. Pls keep up the great work. Don't make me come and change my review.
katiusca Rosa
2 March 2022
My experience on this app: have try to get your debit card but it not available…. You're not like others app, they grant request instantly and also give out loan… Someone need to get another banks Debit card before you could loan them… And had tried several times with my other bank debit card which you're not allowed me to catched out the loan. I'm giving you this five starts cus of some other featuy you have in you app that other banks don't have. Pls work on what I mention.
Steven Charles
28 February 2022
I'm having issues with my account and paylater could no resolve it. It's been more than 4 years since I lost my Sim card and anytime I try login to my account an otp will send to the Sim card which is lost and I changed phone so this is givin me headache and I borrow in the account I want to pay it. And if the management could not fix the problem let them send me the account number that I will pay them their money
Friday Obaro
5 March 2022
The little issue am having is my registration email which I don't have access in it again ever since I lost my phone, so I have been contacting the costume service to help me solve the issue but no one to respond to me yet, I think I will disactivate my account and delete the app on my phone… So once you help me and solve the little issue I will give you 5 stars complete.
Akuwei Sergeant
25 February 2022
One of the best app to deal with, l was having difficulty of getting loan from this app even on the area of upgrading but after a while they called me that the problem has been rectified and l should log in to upgrade, immediately my upgrading was successful and later some few days l applied for loan again and it was approved and disbursed immediately to my wallet. What a wonderful app, l recommend the public should take it as the best app.
Abilewa Sunday
21 February 2022
I would have rate the app 5 star but since I changed my expired ATM card to the new one, all effort to add the new card proved abortive. Twice now my loan was approved but I was unable to withdraw the approved loan because of my new ATM card. Each time I attempted to add the new card it keeps telling me (something went wrong). Kindly look into it please.
Ademe Mozez
4 March 2022
An amazing financial platform. However, i am currently having difficulties in accessing the app as i am being told that the app version is out of date whereas i have updated it multiple times here in google play store. Please fix this as i wish to make an early loan repayment.
Sonia Churchill
3 March 2022
Been using this app for 2yrs if not more than, and tye experience has been really great until somedays ago, when I applied for a loan and I was asked to upgrade which I've heen trying to, but the ID verification keeps failing I don't know why. After taking the selfie for verification it keeps rolling endlessly. Pls help me clarify this issue.
Ifeoluwa Victoria
20 February 2022
Assuming I can recommend no star I will,I was ask to add my debit card for like six different times which I did and charges of fifty naira for each successful attempt and the debit card was still not reflecting on the app. And I also applied for loan which was approved but was not reimbursed or drop into my account without my debit card . Pls solve your technical problem
Our Verdict
Our verdict at QUICK LOAN ARENA is that Carbon remains of the extremely good digital loan apps in Nigeria. We however call on the platform to work more on their customer service and experiences.