Millions of Naira if not billions flow from lenders to borrowers on a daily basis. Investigation reveals that some of these digital lending apps are owned and managed by foreigners. It is also pertinent to mention that it is not advised that borrowers should access loans without having proper plans and means of repayment.  Neither is it ethical acceptable for lending apps and platforms to resort to self help and be sending defamatory and shaming messages to the public in respect of a loan defaulter.
Data breach: Can borrowers sue digital lending applications?
Many times, people have reported some loan apps for crossing the border lines and breaching their data privacy. However some of the loan apps have persistently claimed that the "agreement" signed by the borrowers before collecting the funds include allowance for them to access and use their data to their advantage in case of default.
Some of the staffs of these loan apps now dare the borrowers to sue them to court if they feel unjustly treated. In all fact is it truly fair to borrow money and refuse to pay after the due date? Absolutely no because loan apps are also businesses that wants to make profits and continue to be in business.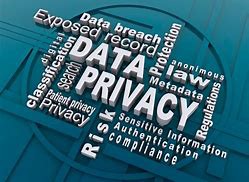 But can the extreme measures of shaming and blackmailing taken by these digital lenders to retrieve due loan be justifiable? Sending threat messages to borrowers and their contacts who were never parties to their agreement, portraying a defaulter as a "reckless criminal on the run on social media", etc are few of what these loan apps do to get their money but, is this right?
The loan apps claim the borrowers already agreed to be 'so humiliated' if he refuses to pay by clicking "agree" on the terms before collecting the funds. Can this stand the test of judicial affirmation? 
If a lender gives loan to a borrower after collecting information such as BVN, home address, office address, emergency contacts, etc, why don't they explore other options like going to the borrowers house, office, notifying the emergency contacts politely and etc before resulting to public embarrassment?
The question is, why was those information collected if it's not used? Some of these loan apps don't care the damage made by their acts as long as they get back their funds. After repayment, will they fix the already spoilt image of the borrower? Do they really have the right to portray a defaulter as a "chronic debtor" or "fraudulent person"? 
QUICK LOAN ARENA understands these acts are unethical practices and as such unacceptable. It is advised that digital lending apps and platforms should be more circumspect, professional and civil in their operational procedures. It;s believed there are better and safer ways of retrieving borrowed funds instead of infringing on customers' rights and breaching their privacy.