In this article, out of popular demands, we bring you a list of the top 8 best free accounting software for small businesses in Nigeria.
If you're an entrepreneur running a business, you understand how important it is to stay on top of finances. Cash flow, taxes, and managing finances are some of the biggest challenges businesses face. Knowing who owes you and if you owe a supplier or creditor is crucial to success.
Proper accounting plays important role in a business success. Sometimes business financial accounting becomes tedious task especially when it is done manually with pen and paper.
With software applications, accounting can be made easy, but many of these accounting software tools are either internet/cloud based and/ or are paid for before one can have them, and this makes them unaffordable for startup entrepreneurs and small businesses.
Paid For Or Free Accounting Software For Small Businesses In Nigeria or Paid For: Which Option?
Free accounting software is a great way to manage your business finances and simplify your financial processes.
However if you opt for a free accounting software for your small business, you'll likely be missing out on a few things that other paid accounting software options offer.
And, in some cases, the features that free software doesn't offer could end up saving your business money.
All in, more powerful accounting software often ends up paying for itself, so be careful to weigh the potential costs that you could incur—be it bookkeeping backup or tax fines—from using free accounting software.
Skytrend Consulting  Ltd is an accounting software solution expert incorporated in Nigeria. When it comes to implementing suitable and cost effective accounting software solutions for your business, we are the EXPERT!
What Next For Your Small Business?
Over 30 companies on our clients' list cannot be wrong. Do you need an accounting software for your business? Call or Whatsapp Skytrend Consulting LTD ON 0803 385 7245  NOW  LTD ON 0803 385 7245  NOW! And get all your questions answered and begin your journey to accounting automation at cheap and affordable cost.
10 Benefits of Using Accounting Software To Manage Your Small Business Financial Processes
Below are 10 Associated benefits to be derived from engaging our accounting software experts to implement an automated system for your business. Once an accounting software is implemented by any of our expert, the following functions automatically:
1. The software manages the company's payments, collections, receivables, cash and bank balances.
2. The accounting software helps you to gain insight with periodic reporting for turnover, costs, profit, and cash flow management and budget figures of your business.
3. The software helps you Get a high-level view of your key business and financial metrics.
4. The software eradicate or reduces to the barest minimum errors and when made helps you detect and correct them. It also easily reveal, deter fraud with screen-level security and a clear audit trail
5. The software allows you to work more efficiently with customers, vendors, and completely manages the inventory management centers. If you're into production and sales of goods.
6. The software Save cash and reduce costs using "what if" scenarios and your real-time financial information.
7. The accounting software Periodically produce income and expenditure reports and balance sheet for the business and he'll you analyse financial trend at a glance.
8. The software Helps to reinforce the internal control system of your organisation and block all potential avenues for fraud, pilferage and thefts.
9. The software manages your entire payroll and employee system. It produces your payroll at the end of the month with a additions and deductions automatically analysed.
10. The software has access limit for every single user depending on what aspect of the business and finance they're approved to manage. It has a Central admin who supervises every single financial activity of each user.
Need an accounting software for your business in Nigeria? Hotline: Call or Whatsapp 0803 385 7245 or 0803 239 3958.
Luckily, there are some great accounting software solutions available to manage your business finances. And – better yet – they're free. QUICK LOAN ARENA brings you the top 8.
List of Top 8 Free Accounting Software for Small Businesses in Nigeria
Some of the best and free accounting software for small businesses in Nigeria include Wave, Zipbook, SlickPie, Zoho Invoice, GnuCash, NCH Express, CloudBooks, Akaunting, Sunrise and Brightbook. You can check through and decide which one is best for you and your business organization.
1. Wave Accounting Software

Wave accounting software our 1st pick for free accounting software for small businesses in Nigeria is specifically best for Sole proprietors & small businesses.
Wave offers extensive features for free & they're free forever. It's a web-based software, and information is automatically backed up in the cloud. It allows you manage accounts receivable, generate financial statements, and manage cash & bank accts.
Through this option, you'll also be able to add unlimited income tracking, expense tracking. Plus, you'll be able to invoice and scan receipts for free as well.
It doesn't however allow you track accts payable – the money a business owes its suppliers or vendors.
Another major demerit of this program is that it offers only basic of inventory tracking capability, so if you need inventory tracking software for large and comprehensive inventory management, you can call Skytrend Consulting on 0803 239 3958.
2. ZipBooks Accounting Software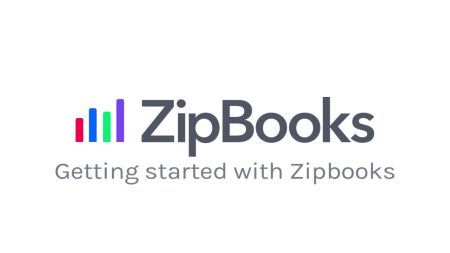 ZipBooks is another top free accounting software for small businesses in Nigeria to consider. It offers all the crucial features of an accounting software—reports, bank syncing, billing, expense management, and invoicing—in one free account.
ZipBooks is a web-based software solution offering a free plan called ZipBooks Starter for small businesses
It offers basic bookkeeping functionality and profit & loss and balance sheet reporting. ZipBooks includes invoicing and quote menus – and you can accept payment via mastercard.
There's a limit of one user and one connected bank account with the starter plan.
3. SlickPie Accounting Software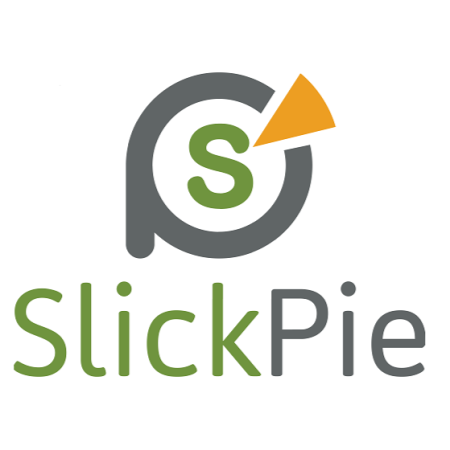 Best for Small businesses with little experience in bookkeeping
SlickPie is an easy-to-use free accounting software for small businesses in Nigeria especially for those who lack bookkeeping experience.
A huge perk of SlickPie is its automation features, which include auto-recurring invoices and a built-in app called MagicBot that allows you to add invoices and receipts. You can also manage accounts payable by manually entering bills and marking them paid.
One feature that this free accounting software seems to be lacking is reports—the SlickPie website doesn't highlight any built-in reporting capabilities. If you're hoping to extract valuable, high-level insights from your accounting software, then you might want to consider options other than SlickPie.
4. Zoho Invoice Accounting software

If you're looking for the best free accounting software for small businesses in Nigeria, to automate your invoicing workflows, then Zoho Invoice will be a top option.
With the free version of Zoho Invoice, you'll be able to invoice up to five customers and automate five workflows through a single account. You'll also be able to customize and brand invoice templates, track expenses, and interact with customers through a client portal. Not to mention, you can run integrated time tracking for yourself and employees for project billing.
And if you need to add users, you won't necessarily need to jump up to the next tier of Zoho Invoice, which would cost you $9 per month. You can simply add another user for $2 a month or $20 a year.
5. GnuCash Accounting software
This free accounting software for small buisnesses in Nigeria is best for Sole proprietors & small businesses, the accounting software offers a free desktop solution for your small business. To access this free accounting software option, all you have to do is go to the GnuCash site and download it for free—simple as that. Though GnuCash doubles as a personal and small business accounting software, it offers small business-specific features customer and vendor tracking, job costing, and invoicing.
GnuCash can be downloaded for Linux, Microsoft Windows, and Mac OS X. It handles multiple languages and currencies. And GnuCash tracks accounts receivable and accounts payable. It also offers few payroll features.
6. NCH Express Accounting Software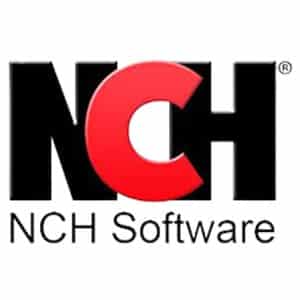 Another free accounting software for small businesses in Nigeria to consider is NCH Express Accounts. The free version of this accounting software can support the accounting needs of small businesses with fewer than five employees. Through this free accounting software for small businesses, you'll be able to access and generate 20 crucial financial reports and analyze revenues by customer, team member, or item. You'll also be able to manage accounts receivable and payable easily through this software.
7. CloudBooks Accounting Software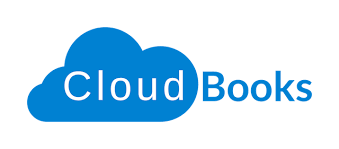 CloudBooks accounting software is our 7th pick on the list of Top 10 Best Free Accounting Software for Small Businesses in Nigeria.
The free version of CloudBooks offers cloud storage and email support and it's best for freelancers and small businesses
It has invoicing features but limits you to one client and five invoices. In order to get the unlimited invoicing features, a paid account will be necessary.
The free version offers unlimited users and you can create projects or jobs, perform integrated time tracking, track expenses, and provide estimates.
8. Akaunting Accounting Software

Akaunting has a full suite of online accounting services in one tool. This application can be used on any device, and has an easy-to-use interface. It's our 8th pick for the best free accounting software for small businesses in Nigeria.
This option offers many of the most necessary features that a small business accounting software should. Within this technology, you'll be able to invoice, sync accounts, track expenses, set up recurring bills, manage customers, and manage vendors.
However, to access more advanced features like online payments, for example, you'll have to download third-party apps that will cost you a yearly fee on top of whatever fees you have to pay for this third-party account.
Its invoicing can be sent across-currencies, expense tracking, client portals, and multi-company functionality so you can manage the financials of multiple businesses on one platform.
9. Sunrise Accounting Software

Sunrise is an online partly free accounting software for small businesses in Nigeria, basically designed for small businesses who need a simple way to manage income and expenses and invoice customers.
It has both free and premium versions. The free version has almost all the accounting capabilities of the software, premium does not have advanced or special features.
In addition, Sunrise offers a wide range of features which makes it an ideal solution for businesses.  Sunrise offers features that make billing and invoicing easy, with a number of templates available to help get you started. Users can also create custom invoices, and manage payments and expenses.
The software can easily be  integrated with third-party apps  abd services, such as Google Drive, Dropbox, and Salesforce. The integration of these other services  provides more features to keep your accounting data in sync with the rest of your business data. Sunrise software can be used on mobke, so you can manage your accounts on the go.
In summary, Sunrise is an excellent small business accounting free software. It's easy to use, has a wide range of features, and integrates with other services you may be using.
10. Brightbook Accounting Software

Brightbook is a free web-based accounting platform and one of the leading free accounting software for small businesses in Nigeria, designed specifically for entrepreneurs and small business owners.
The software system is aimed at making accounting software more accessible to everyone. Its free version offers a wide range of free services, such as tools for invoicing, cash flow visibility, financial reporting, and financial statement preparation, while the premium version offers some features accessible for one-time payment.
Brightbook is a good choice for freelancers and independent contractors, especially those in the creative field. It's a touch stripped-down, and offers some free services that other accounting software offer for fees.
Conclusion
If you're running a small business, accounting software can help you manage your finances easily and accurately. While Excel and Google Sheets can be a great place to start with accounting, they lack double entry features which is crucial to financial reporting. And inputting financial information can be a time-consuming manual process using them.