The subject "How to get loan from Access bank" is frequently asked by people who need quick cash to pay bills, catch up on debts, or buy groceries. In this post, we'll go over everything you need to know to receive a loan from Access bank.
Access Bank is an important financial institution in Africa. It runs through a network of more than 600 branches, spread throughout more than 12 nations. The bank started operating in Lagos in 1989, therefore it has been around for more than 30 years.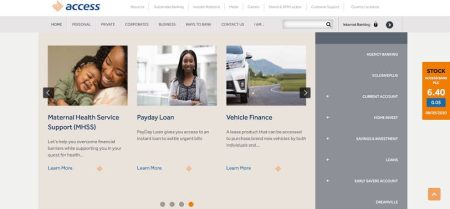 In terms of assets, deposits, loans, and other metrics, Access Bank is currently among the top five banks in Nigeria. First Bank, Guaranty Trust Bank, United Bank for Africa, and Zenith Bank are the other four "tier-1 banks."
ALSO READ: BVN Code For All Networks: Checking Your BVN From MTN, Glo, Airtel, 9mobile
Access offers a variety of business loan packages to accommodate businesses of all sizes.
Access Bank Plc has introduced a unique USSD code so that its customers can get loans faster and instantly.
According to the lender, the fast code *901*11*1# is a tactical tool for the bank's freshly introduced PayDay Loan product.
The PayDay Loan, which was introduced in collaboration with Remita, enables users to get loans instantaneously without going to the bank and does not require collateral or a guarantor.
Customers can use the product to take care of their immediate financial demands before receiving their paychecks.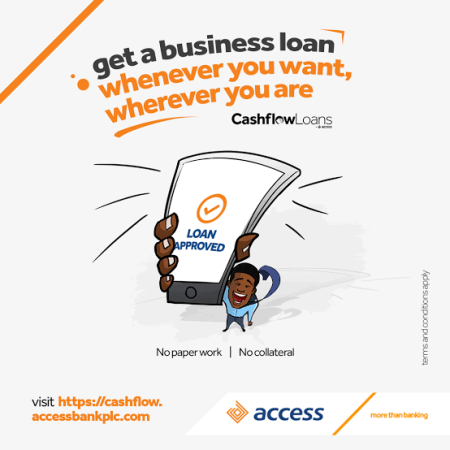 Payday loans from the Access Bank range in amount from N1,000 to N500,000 and have flat interest rates of 3%. Most of the time, the bank determines the maximum amount that any one person may withdraw from them.
Typically, you have to pay back a loan like this by the end of the month or when you get paid, whichever comes first. When the time comes for the loan to mature, the requisite sum will be taken as payment from your account.
1. Lending Against Turnover (LATO): Using The Access Bank Quick Loan Code
This instant lending program which can also be referred as payday loan is intended for non-salary account holders who have been doing business with the bank for at least six months.
This kind of loan is for 30 days and doesn't demand any collateral or paperwork from the recipient. Its our first pick on how to get loan from access bank. Applying for this type of loan is simple with the Access Bank quick loan code: *901*11*1#
To secure the LATO loan, small ticket personal loan, and the salary advance loan, you need a phone number that is linked to your BVN, and evidence that you received salary payment in the previous month
2. Salary Advance
Employees who use the Access Bank pay advance can access 100% of their net monthly salary. Through their Quick Bucks app or USSD code, you may easily apply for it without providing any paperwork or collateral. The person has three months to make the repayment. And its our 2nd pick on how to get loan from Access bank
3. School Fees Advance Loan
You can take out a loan as a parent or guardian to cover your child's or ward's education expenses. You may also borrow money to pay for professional training programs and certificates with this kind of loan. Its our 3rd pick on how to get loan from Access bank
Advance for School Fees scheme is designed to provide parents/guardians with short–term financing to cover tuition fees for their children/wards.
A properly completed application form, a duly accepted offer letter, a bill or invoice for school fees in the student's name, a valid ID card, and a recent utility bill from the previous three months are required in order to receive an advance for school costs.
4. Vehicle Finance Loan
If you've been seeking for a straightforward way to buy a new automobile, an Access bank vehicle finance loan provides you with the funds you need to do so. Its our 4th pick on how to get loan from Access Bank
Salary earners, SME proprietors, and corporate entities are all welcome. You have access to a large range of suppliers, and you have 48 months to repay the loan.
5. W Power Loan
With this special Access Bank loan option, more female-owned firms may access capital. They have access to loans and credit options thanks to W Power Loan. Its our fifth pick on how to get loan from Access Bank
To access a W power loan, the business must be 50% female-owned, must have been in operation for a minimum of 1 year, and a minimum staff strength of 2 people.
6. Personal Loans
This type of loan targets employees to empower their needs through a salary administration product. It is flexible, and lasts for 36 months. And it's our sixth pick on how to get loan from Access bank
For a personal loan, you need a completed application form, a completed employer's confirmation form, a copy of your employment ID, BVN, credit checks, and a letter of lien.
7. Creative Sector Loan
This loan from the Central Bank of Nigeria is intended to build capacity and create jobs for people and companies in sectors including fashion, information technology, movie production and distribution, music, and so on. It's our last pick on how to get loan from Access bank
For the creative sector loan, you need a business plan or a statement of how much you need for your business.
Click here to apply for Access bank loans
Access Bank Loan Repayments
When you borrow money from Access Bank, they will fully explain to you how to pay it back. After approximately 30 days after receiving the majority of the merchandise, you will pay in monthly installments.
To relieve you of the hassle of making frequent trips to your banks, this sum is automatically withdrawn from your account each month. Not just Acess Bank finds this odd. The similar approach was used for loans from GTbank and other institutions.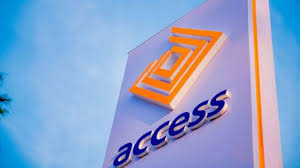 To qualify for Access Bank loan your company must be in good standing, profitable, and able to provide a consistent monthly income in order to be eligible for an Access Bank business loan or finance. A solid credit history becomes crucial if a loan without collateral is requested.
The usual lending requirements includes:
Having a registered business or company with the Corporate Affairs Commission (CAC)
Having a business or corporate bank account
Been trading for some time (1-3 years minimum)
Must have a good Credit Bureau Report — with no unpaid obligations or bad debt
Being an active customer of the bank
Frequently Asked Questions (FAQs) On How To Get Loan From Access Bank 2022: Access Bank Quick Loan Code
How Do I Borrow Money From My Access Bank?
This type of loan requires no documentation or collateral from the recipient and lasts for 30 days. You can conveniently apply for this type of loan using the Access Bank loan code – *901*11*1#. See USSD code for loans in Nigeria.
How Can I Borrow 50k From Access Bank?
Get loans of up to N50,000 or more instantly to solve financial emergencies with our amazing 4% Interest Rate. Simply dial *901*11#. Also available on the Access Mobile and Quickbucks app. All you need is an Access bank account.
Does Access Bank Have A Loan App?
Yes! Access bank mobile application allows you to borrow a single type of loan, which is the Payday loan. Also, although this loan is available to all customers of the bank, you have to meet certain criteria to actually become eligible to borrow
What Is The Interest Rate Of Access Bank Loan?
What Is The Access Bank Loan Interest Rate? The Access bank loan interest is not fixed as it depends on the type of loan you are applying for. The interest rate for the Access Payday loan is 3%, and the interest rate for Access bank's Creative sector loan is 9%.