"How to get loan from GTbank" has been a very usual and re occuring question asked by those who needs urgent funds to settle bills, pay off some dues or to get foodstuffs, in this article, all you need to know on how to get loan from gtbank will be highlighted, stay tuned.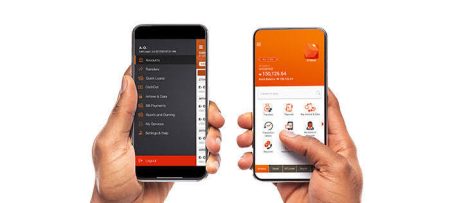 GTBank has a variety of loan options that can be used for both personal and professional purposes. When trying to find the ideal fit, or how to apply for gtbank loan you could become confused. Due to this, we have compiled a comprehensive list of all GTB loans offered, along with instructions on how to apply for each one.
The Guaranty Trust Bank PLC, abbreviated a GTBank, is one of Nigeria's best multinational financial institutions and top leaders in banking services. The bank offers diverse services that include online/internet banking, retail and cooperates banking, loan services, asset management services, and investment banking.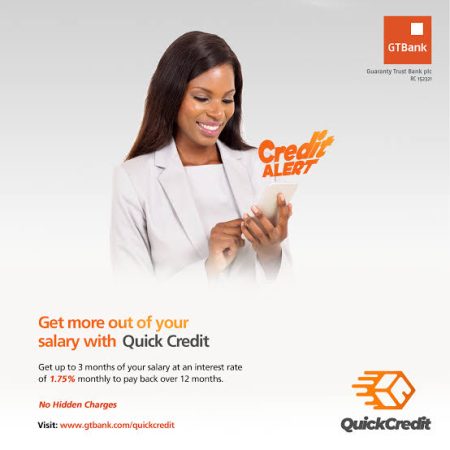 Despite the bank's ongoing efforts to improve and expand its service offerings, its loan services have garnered a lot of attention.
Since its founding, GTbank has improved and expanded its lending offerings in response to consumer demand for more specialized and better services.
You may determine your loan payment amount using the GTBank loan calculator, a web tool. The loan type and interest rate will determine the payment.
You enter your loan details in the loan calculator to utilize it (Amount, interest rate, period of repayment). The calculator will then assist you in calculating your monthly payments, total payments, and interest payments.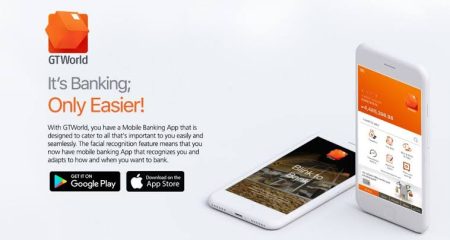 A loan calculator is a useful resource. You are then better equipped to choose the loan option that best meets your needs.
ALSO READ: Top 10 Best Instant E-Transfer Payday Loans Canada 24/7 For 2022
The bank currently offers at least ten different consumer loan alternatives, each of which meets a different need. This post will go over a few of these loans, their offerings, and how GTbank customers can get access to them.
1. Gtbank Salary Advance
Our first pick on how to get loan from Gtbank is the salary advance route. This loan offers you up to 50% of your monthly salary upfront. It is only available to private companies and government agency employees who have their salary accounts with GTBank.
There are 3 different ways to apply for a GT Bank salary advance. They include:
Use the GTBank internet banking platform
Use the GTB loan code – *737*8*2#
Visit any branch of GTBank or ATM
2. GTbank Quick Credit
This is loan for both salary earners and self-employed individuals, its simply known as quick credit and its our 2nd pick on how to get loan from gtbank. You have the option to borrow money from the GTB Quick Credit Loan Facility immediately and repay it over a period of 6 to 12 months at an interest rate of 1.33%.
Use the quickcredit GTB loan code – *737*51*51#
Use any of the GTBank online and mobile banking platforms
3. GTbank Student Advance Loan
This particular GTB loan is also known as the GTBank Student loan, enables you to cover your child's or ward's tuition. And its our 3rd pick on how to get loan from gtbank. The institution must be located in Nigeria in order to qualify for this loan, which is one of the main requirements.
Employees of both commercial and public organizations who have salary accounts with GT Bank are eligible for this lending facility.
Complete and submit an application form and an Employer undertaking form
Provide the school fees bill and credit insurance
Ensure that your staff terminal benefit is domiciled in GTB
4. GTbank Maxplus
This GTbank loan offers you a more substantial borrowing facility and a practical payback schedule. Only Platinum GTBank clients with domiciled salary accounts are eligible for this.
You can get loan of between N6 Million and N50 Million. Tenor of up to 60 months. Monthly repayment cannot exceed 50% of net monthly salary
5. GTbank Max Advance Loan
The GTBank Max Advance Loan is a type of GTBank loan that provides loans to select employees of private and public organizations who have their  accounts with GTbank
MaxAdvance is designed to facilitate personal loans to staff of select corporate and government organizations whose staff salary accounts reside with us.
Facility Amount: N100,000 to N10,000,000
Repayment: Equal monthly repayment comprising principal & Interest.
Tenor: 3 – 48 Months
Support/Comfort: Salary Domiciliation, Credit Insurance, Domiciliation of staff terminal
6. Computer Acquisition Scheme
This NYSC loan program provides loans to active NYSC participants to help them pay for the purchase of mobile devices and its our sixth pick on how to get loan from gtbank. The loan payback for these corps members must be finished within the service year, and their allowance accounts must be domiciled with GTBank.
Complete and submit an application form
Submit an Employer undertaking form
Show proof of domiciliation of your NYSC allowance with GTBank.
7. GTbank Mortgage
All GTbank branches all over the world  offers mortgage loans to clients whose wages or company accounts are domiciled with GTBank in order to assist them in purchasing properties, real estate, etc. Its our seventh pick on how to get loan from gtbank
8. GTbank Travel Advance
This GTBank loan called the Travel Advance was created to help clients who have salary accounts with the bank with their travel expenses. Its our eight pick on how to get loan from gtbank. You can use this loan to pay for your plane ticket, hotel booking, airport pickup and transport, tours, and activities.
Travel Advance is a time loan designed to meet the travel needs of our customers whose salary accounts are domiciled with the Bank.
InterestRate: 
20% per annum (subject to money market conditions)
9. GTbank Vehicle Insurance Financing
The GTB car loan enables salary earners, non salary earners and companies with GTBank accounts pay for their car insurance premium upfront and spread the repayment over a 12-month period.
10. GTbank Premium Advance
The GTbank premium advance is an initial premium paid to bind an insurance policy for a specific amount of time. And its our last pick on how to get loan from gtbank. The term "advance premium" is most frequently used in reference to variable insurance payments, such as those made under payroll-based insurance policies, when the precise amount payable is not known until after the event.
Ensure you are already a platinum customer
Your average monthly salary must not be less than N1million in the last 6 months
Also, your annual turnover must not be less than N10million
Your salary account in the last consecutive 3 months must have been with GTBank
To apply for any of these loans listed above, click here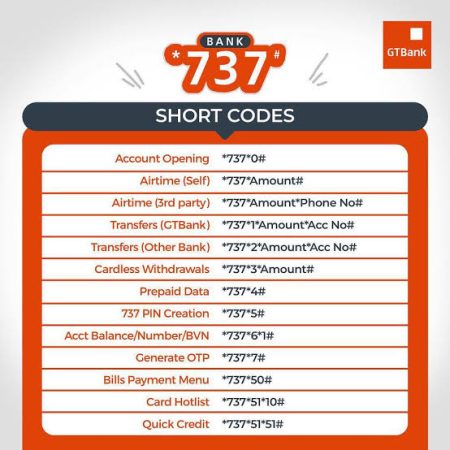 Frequently Asked Questions (FAQs) On How To Get Loan From GTbank 2022 (GTbank Loan For Non Salary Earners)
How Do I Borrow Money From GTbank?
The code to borrow money from GTBank Nigeria is *737*51*51#. You can access the code on your mobile phone number linked to your GTBankaccount. Also, it is accessible from all networks in Nigeria, including GLO, MTN, Etisalat, 9mobile, and Airtel.
How Much Can GTbank Borrow Me?
GTB loan that offers you a minimum loan amount of N10,000, a maximum of N500,000 for non-salary holders, and 5million for salary holders.
How Can I Qualify For GTbank Advance?
Who is Eligible For A Salary Advance From GTBank? Anyone fully employed and can provide proof of employment, and their income statements, is eligible for a GT Payday loan. However, you must be a GT bank customer in the first place to access this loan.
What Is Payday Loan In GTbank?
The GTbank payday loan, also known as the GTbank salary advance, is another loan option targeted at salary earners. This loan service gives salary earners up to 50% of their net salary upfront. The payday loan is customer based and does not require any collateral for its processing.