NowCash is loan app hosted on Google Play Store claims to give out loans without document or collateral with loan term of 91 – 360 days , Interest rate: 12% – 18% APR on the average.
However a quick check by QUICK LOAN ARENA shows that NowCash app neither has a website, physical office or any customer care number or social media pages. And they never give out loan on 91 – 360 days as claimed. Their loan tenure is always 7 days with exhorbitant interest rate.  These are the traits to identify a scam loan app or a loan shark.
NowCash loan app: Flouting Google Policy and threatening customers
The operations of NowCash therefore goes against Google Policy for loan apps hosted on its Play Store: "We only allow personal loan apps with full repayment required in greater than or equal to 60 days from the date the loan is issued… apps that fail to do so will be removed without further notice." Many loan apps on the Play Store are in contravention of this policy and we expect the intrnet Google to conduct an investigation and if confirmed show them the way out.
Another Google Policy states that: "Any app that offer personal loans with an Annual Percentage Rate (APR) of 36% or higher are no longer expected to be available on the Play Store. To keep their apps in the Play Store, lenders must adjust their products and business models to meet Google's requirements." NowCash contravenes this.
Even though NowCash claim to give loan amount up to ₦ 300,000 to customers between 91-360 days at a low interest rate, our findings reveal this is not true. It's just on paper to make them look good to Google Play Store. The app is blatantly flouting Google Play Store policy on loan term and interest rate.  And since it does not have have a physical address or office, it's nearly impossible to reach hem, they are one of the predatory loan sharks scamming Nigerians and should be removed with immediate effect on Google Play Store.
Chukwu Desmond on 24 October 2021 borrowed N14,000 from NowCash and he had a very terrible gory experience with the app. He was given 7 days to pay back as against the minimum 60 days prescribed by Google Play Store. To make matters worse, he was requested to pay an interest of N9,000 within the one week making a total of N23,000. Immediately it was due date, they started sending threatening and curse messages to him and all the contacts on his phone. This is quite embarrassing and unacceptable for a loan app to do to its customers.
Hear him:
This loan app is one of the worst I have ever seen. Imagine giving u #14,000 for a week and asking an interest of about #9000, making a total of #23000 weekly. This is outrageous. I have been managing to collect and pay back on the due date. Just today that I delay they threatened to send massage on my contact. Worst of all before 7 days they will pressuring you to pay. Too bad.
Avoid NowCash loan app as much as possible and we expect Google to remove them from its Play Store for violating its policies.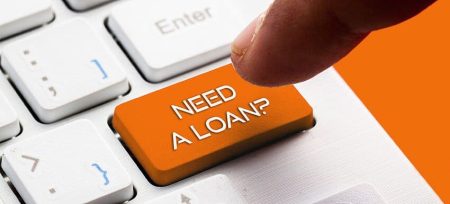 REVIEW
Moses Oluwatosin
14 October 2021
Worst loan app ever,I only downloaded the app,fill in my info and never requested for a loan,the system automatically borrowed me a loan, without even binding my ATM,they still went further to disbursed the loan to my account, unfortunately I write to the support twice that I wanted to return the money,they never get back to me till the loan payment day when your representative texted me on WhatsApp requesting for the full loan,they keep threatening me,so disgusting, please never download this app.
Adewunmi phillips Kolawole
13 October 2021
Only stupid and foolish once will ever apply this loan, this is not a good app at all, please i mistakenly fell into this trap, and i dont want other to, i applied for a loan and they said my loan limit is 7500, and i was only credited with 4825 out of 75000. And now my loan repayment is 7885 just from 7days …Government needs to regulates this people, they are not helping but killings us gradually….OMG
Badmos Lateef
29 October 2021
PUBLIC PLEASE HELP US OO: "Repay Only" tab has been Deactivated on my NowCash Apps, it's only "Repay & Reapply" that is functional. This wicked act is deliberate so as to continue to be in their TRAP. I have written so many mails but no reply. No phone number, nothing. We don't know the FRAUDSTERS behind this evil act ooo. Somebody please HELP!!!
Balogun Tunde
9 October 2021
Terrible experience. It's my error anyway. Untill is surfed through the app and tried repayment and saw that there is something called platform fee. So if you apply for 7500 l, your will be credited 4850 and the balance is platform fee and at the end you are to pay 7790 at the end of 7days. This is extortion and disgusting.
Temiotan Robert
18 October 2021
Any humans that wants to succed should steer clear of this app, they delibrately deactivate repayment option unless you click repay and reapply, then you will also realize the interest rate is about 50% in 7 days. Even devil will be jealous of this kind of wickedness, we need to bring in govt regulatory agency to monitor the excesses of these people.
GIft Falohun
8 October 2021
Honestly, this company is a very useless company with bad customer service. On the dew date of payment. They started calling your contacts that you are owing them where as you have not defaulted. May God help this company. I am no longer interested in them.