Renmoney Lending Platform provides targetted micro-credit loans for start ups and other Small and Medium Scale Businesses (SMEs) to help shore up their working capital and consequently expand their business productive capacity. The app also provides loans for individuals in Nigeria who are gainfully employed and have a verifiable salary accounts. RenMoney 24 Hours SMEs Loan is a special financial product from this emerging digital lender you may want to examine and explore if you run a small business.
RenMoney 24 Hours SMEs Loan And Advent of Digital Lending In Nigeria
In the past traditional banks in Nigeria has been quite supportive to small business (SMEs) loans' funding. With your basic business plan, collateral security, bank statements to support your turnover requirement for the loan, cash flow statement to determine liquidity and feasibility studies to determine viability of the business, it's almost certain you would get your loan request approved ceteris paribus conditions.
As an accountant and financial consultant myself, I have seen several loan requests through in my over 20 years of professional practice. Once you have an averagely good relationship manager to 'defend' your request and you satisfy what's usually called the 3 Cs of credit: Credit, Collateral and Character, you are likely to get your loan request executed. Traditional banks often evaluate risk, collateral security, and reputation of the borrower, past payment history, availability of capital, and the amount of time required to complete and manage the transaction. Modern lenders simply sum these up as the 3 Cs of credit: Credit, Collateral and Character. I know of several business investors and entrepreneurs who have being able to expand their business scope and reach for the singular reason they were able to access loans from commercial banks.
However obtaining loans in the last four years from any Nigerian bank especially by (SMEs) has become very difficult if not impossible. Many people with viable ideas to start a business have been unable to do so due to lack of working capital. And many businesses have been unable to expand for lack of support from banks. Some of the reasons adduced to this are due to high default rates, liquidity squeeze of banks by the Central bank of Nigeria, (CBN) and poor credit ratings. It has also been discovered that most banks in Nigeria now find government bonds more attractive and risk free and opt for it rather than taking the 'risk' of executing SMEs loans. It should be noted that over 90% jobs from Nigeria come from SMEs accruing almost 50% of our GDP results from same, so abandoning this critical sector will limit the nation's growth, but that is a topic for another day.
Fortunately, the advent of digital banking from Financial Technology companies (FINTEC) and preponderance of many microfinance banks in Nigeria have changed the landscape of credit issuance at the advantage and rescue of SMEs and loan execution. Many of these FINTEC companies and instant cash digital lending apps have been able to provide very short term loans (12 months and below) to small businesses and salary advance to salary earners. Most of the times, with a relatively good credit rating without collateral security, many small businesses and SMEs and individuals are able to access these digital loans within a very short period of time, some boast within a few hours. Even though the interest rate are apparently and understandably higher, the timing, documentations and processes are especially simplified.
RenMoney 24 Hour SMEs Loan: How It All Started?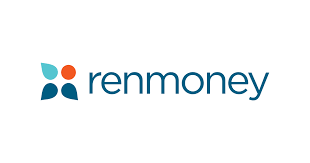 One of such fastest growing FINTEC digital lender and Microfinance banks in Nigeria is RenMoney. RenMoney was established in 2012 as RenMoney MFB Limited (formerly RenCredit). Its expertise is in the provision of simple money solutions. In December 2013, RenCredit MFB Limited was re-branded to RenMoney MFB Limited – the name by which they are now called. The company operates under a microfinance banking license in Lagos, Nigeria, providing quick loans to individuals, SMEs and small businesses.
Applications are usually done directly either through their website, contact center, agent network and branches all over Lagos or indirectly online through their loan app.. RenMoney is Regulated by the CBN and insured by the NDIC, and also offer market leading rates on Fixed Deposits and Savings accounts.. The Microfinance bank says it has given out over 240,000 loans to Nigerians and empowered over 10,000 small businesses nationwide.
The digital lender claims to provide quick and instant 24 hour loan of up to N6,000,000. RenMoney further says: "If all documentations are ready and submitted, we can execute loan processing in less than 24 hours". According to the bank, it works through 3-pronged process. 1. Completion of an online application form 2. Uploading of Government approved ID Card, proof of address and bank statements. 3. Receipt of money within 24 hours, if approved.
Is RenMoney Able To Meet Up  With Its 24 Hours SMEs Loan Claim?
RenMoney repayments are flexible usually spread over 12 months. The bank also claims that its loan processes are fast, simple and convenient requiring no collateral or guarantor while guaranteeing competitive interest rates. However feedbacks and comments from customers and end users who have applied for their loan suggest that some of these attractive features of the loan may not be altogether true. It also seem that the organization have not been able to match the flurry of SMEs loan request that is a result of their massive publicity with output and many customers have one or few complaints about the slow processes of their loan and in some cases believe the bank is not genuine.
What Are The Customers And Users Saying About RenMoney 24 Hours  SMEs Loan Claim
RenMoney 24 Hours SMEs Loan Is Not True – Customer
Chigozie Aguolu a young Nigerian based in Lagos says RenMoney delays credit and their advertisement do not reflect their true position. He says he is currently having issues with RenMoney as their 24-hour claim of 'executing your loan request' is sadly untrue.
Hear him, "They claim you get your credit alert on or before 24hours, it's just not true, the customer service is just inconsiderate, and some cases ill mannered.. They have no respect for client time, and they just switch off once the loan has been applied for and the payment mandate is placed on your account… Credit doesn't come within 24 hours as they advertise and their interest rates are high. I still have an uncredited loan as we speak, with a payment mandate on my account."
RenMoney Is Not Real – Lagos Customer
Innocent Abutu a worker and salary earner who lives in Lagos believes Renmoney is not real. He said the organization collects your details and after meeting the requirements, go mute even when they claim 24 hours deal rate. He says, "Renmoney is not real. They collect your details. After meeting their requirement they will just go mute. I think they don't have the financial muscles to attend to customers need. As a salary advance, I met their requirement for specific amount of loan for urgent need, all I got is just phone call, nothing more. If you call customer care, they demand for your details again, ask you to generate bank statement and nothing will happen afterwards. My thought about RenMoney is that they don't have enough money to meet customers' loan requests."
RenMoney, Worst Digital Lender – SME Customer
Grevine Consult owns an SMEs in Lagos and think RenMoney is the worst lender so far. The owner of the business claims, "I requested for an SME loan 0f N500,000. First, I waited for days to get the loan approved and then I figured I'll have to pay an interest of over 300k – that's over 50% interest rate as opposed to what they advertised. In total, I'll be paying over 800k. That's not all. My account was credited on the 12th and the first loan repayment was scheduled for 1st day of the next month. Now tell me… How do they want me to get approximately 100k with 18days? All efforts to have the loan reviewed fell on deaf ears. Will never use rhem again. I'd rather go for their competitors that offer far better interest rate and more convenient repayment schedule."
RenMoney Still Gives Quick And Easy Loan – Customer
Ezenwoke however believes RenMoney still gives quick and easy loan when you need it. He says he is recommending the organization to every Nigerian needing a quick and instant loan.
RenMoney Processing is True and Helpful For SMEs Loan – Customer
Ojulari Moshood says loan request processing from RenMoney is real and true and quite helpful but their processes are too slow taking hours and even days! His words, "Even though getting a loan from you guys saves lives and all, your loan processing is way too slow. I mean, what is the purpose if getting a loan when it will be ready after the purpose of the loan is gone." "You guys are just way too slow", he adds!
RenMoney Contact Details In Nigeria
RenMoney head office is located at 89 Awolowo Road, Ikoyi, Lagos. They also have offices at Surulere, Opebi and Okota. The company also offers up to 17% interest when you invest your funds with them. It claims to have provided over N50bn in loans since inception and boasts of over 140,000 customers.