Today I am going to be reviewing the best 7 apps like Moneylion that can help you solve your immediate cash emergencies when you need instant loan and payday is still days ahead.
No doubt, start-up entrepreneurs are looking for the best way to raise capital to start a business. For this reason, apps like moneylion are here to solve these problems for the new generation Fintec professionals.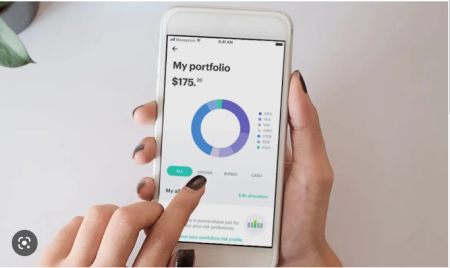 These apps have been helpful not only for entrepreneurs but also for small payday advances. We all know what inflation has done to many households, and if you are among those who rely heavily on your paycheck to make ends meet, please keep reading.
If you read further in this article, I'll outline a few apps like moneylion that can ease the stress of thinking about your next meal. 
List of Top Loan Apps like Moneylion for small cash and payday advances in 2023
Apps like MoneyLion provide extra cash to cover your cash emergencies and unexpected expenses until your next paycheck. Such apps include but not limited to Brigit App, Dave Cash advance App, Chime App, Klover App, Earning Loan App. These apps have highest yields, charge zero overdraft fees, and loan processing are generally instant.
1. Brigit Loan App
Brigit is an app that provides small payday advances from $50 to $250, as well as budgeting, analyzes your spending, and also comes with a Plus membership of $9.99 monthly to access most of their services. Brigit will automatically advance your money if it thinks you're in danger of overdrawing your account.
When you don't have much in your account, Brigit, a cash advance app very similar to moneylion will be of help and try not to withdraw the payment for you. It's still useful to monitor your account and request an extension credit if you can't afford to pay back your advance on time.
Brigit can also send you automatic advances if it detects that you're in danger of overdrawing on your bank account. If you prefer not to receive auto advances, you can turn this feature off. Brigit also offers other features, including budget tracking, credit monitoring, and $1 million in identity protection. You can also request a credit-builder loan if you want to build credit.
2. Dave Loan App
If you're considering patronizing apps similar to moneylion, Dave belongs to the list where users can get up to $100 to $500 in advance cash. 
Dave can help users to get small advances early to pay for their bills and also for others. Users can level up their cash with a better credit history, no monthly fees, and sign-up fees.
There's an ExtraCash option that gives users the opportunity to borrow up to $500 with no credit check required or interest.  The app will automatically deduct the payment from your bank account on your next payday or on the nearest Friday to when you took the advance. If your account doesn't also have enough money it will take partial amounts until the debt is settled.
3. Chime Loan App
Chime is another app like Moneylion that offers a spending account using your debit card, along with access to a myriad of credit-building tools. 
SpotMe is a program Chime created and users must qualify for SpotMe by having a direct deposit of at least $200 put into their account by an employer, payroll provider, gig economy payer, or government benefits payer. The SpotMe amount starts at $40 and gradually builds to $200 with a good repayment history. You can access an instant cash advance from Chime by clicking here.
4. Klover Cash Advance App
Klover is an example of Apps like Moneylion that works by presenting tasks that provide you with points, such as answering a few questions. Klover helps users can easily get up to $100 in advance. 
Klover is a fantastic app that gives instant and fast money lending service, wins money in daily ticket spin, and easy and less paperwork with cash advance approval.
Klover also offers other budgeting tools that allow their users to get an overview of all your financial activities at once. The app helps you to manage your income and expenses by showing how much money goes in and out of your account. Klover can also help you to achieve long-term financial goals by allowing you to set spending and saving goals and earn bonus points when you save money.
5. Avant Loan App
Avant is a loan app like Moneylion that offers unsecured personal loans for borrowers and if you qualify, you'll receive quick funding, often by the next business day.
Examples of apps like Moneylion just like Avant are good because it has quick funding timelines, lower credit requirements than most lenders, and lower income requirements than most lenders. Before considering applying for an Avant loan, prospective borrowers can check their eligibility through the platform's website. 
In order to check the availability and your loan options, provide your contact information, housing details, income, the purpose of the loan, and how much you want to borrow from them.  If you are eligible for an Avant loan, applicants will move on to the verification process, which involves confirming details provided during prequalification. This prequalifying process involves a soft credit check so your credit score won't be affected.
6. Earnin App
Earnin are similar apps like moneylion and it is a popular loan app which is the reason why it is on the list of apps like Moneylion. Earin helps its users to get notified when their balance falls below the $400 bench, and also if it falls below $100, the users will be allowed to get cash out of up to $100. 
Earnin also offers a way to withdraw your wages, which means there is no wait to get to your payday. This app is free but it has a section where they made it optional for users to leave a tip.
Earnin doesn't collect any mandatory fees, but optional tips range from $0 to $14 of the advance amount.  Earnin lets their users withdraw between $100 to $500 per pay period as an advance on their next paycheck as long as they met up to their requirements. 
7. Branch Cash Advance App
There is no doubt that the Branch app is delivering greatly with its instant loans. Branch Loan is a leading loan platform that made it to the list of apps like moneylion where you can get an instant online loan.
This app takes care of your loan needs with ease, whereas, allowing you to focus on growing your business and achieving your personal goals. In the process, it has reached more people, pulling them out of financial exclusion.
The Branch app offers No advance fee, no interest charges and an instant loan option. which enables you to receive money in three business days.
Conclusion
We have seen how smartphones have been able to transform the lives of billions of people around the world. They've made it easier than ever to access information, communicate with friends and family, and stay organized at all times. 
Fortunately, smartphones have also made it easier for us to discover similar apps like moneylion to get a fast loan as well. Using your phone to qualify for financing is fast becoming the new norm in today's financial world. From the list of apps like moneylion above, you are sure to get small payday advances.
Apps like MoneyLion provide extra cash to cover your cash emergencies and unexpected expenses until your next paycheck. Such apps include but not limited to Brigit App, Dave Cash advance App, Chime App, Klover App, Earning Loan App. These apps have highest yields, charge zero overdraft fees, and loan processing are generally instant.