Do you need instant cash from top reliable online loan apps and lending platforms in Nigeria? In this article, I would present to you a list of the top 30 best loan apps in Nigeria by reputation giving out instant cash, granting the highest loan amount and tenure, with favourable interest rates and quick disbursement.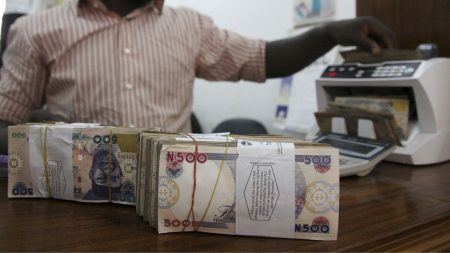 These carefully selected list constitute the most reliable instant loan apps obtainable in Nigeria in 2023 and each of them guarantee quick approval and fast cash pay out because all the platforms are dependable and operate seamless loan procedures with no need of collateral, documentation or guarantors.
There are many lending platforms and digital banks out there but we advise you to avoid threatening and defamatory messages from many fake loan apps and loan sharks these days.  It is therefore necessary to only patronize legitimate platforms that are customer friendly and won't expose your private data to the social media or the general public.
Top Loan Apps in Nigeria by reputation for superfast cash, loan in minutes, and for monthly repayments coupled with excellent customer services
The best and most reliable loan apps in Nigeria include but not limited to Aella loan app, Carbon loan app, Branch loan app, Umba loan app, Lendigo, Specta app among other fast online lending platforms ready to attend to your loan application and approve requests within minutes. These apps do not require collateral, documentation or a physical visit to any office. Also they generally have low interest rates.
1. Branch Instant Loan App
With over 10 million downloads on Google Play Store, Branch lending platform is the overall best in Nigeria and our top pick for instant cash taking care of emergency loans in 2023. Branch's 2.5% to 20% monthly interest is the most competitive obtainable in the quick loan industry. The loan app's APR of 18% to 260% is considerably lower than that of Fairmoney, Carbon, Palmcredit, and other rivals in the mobile loan sector.
The money lending app makes it easy for borrowers to get quick loan of up to ₦500,000, to transfer money for free, and enjoy investment yields of 20% per annum. You can simply apply through the Branch app and get approved in under 24 hours.
Branch don't charge late fees or rollover fees, nor put restrictions on how you spend your money, and our customer support team is available 24/7. If you ever needed loan apps in Nigeria for instant cash that are reliable, this is one of your best pick.
2. Carbon Loan App
Carbon, formerly known as Paylater, is the second best instant loan app in Nigeria for instant cash in 2023 and the best pick for customers willing to build positive credit score across the nation. It has gathered over 1 million downloads on Google Play Store since it was unveiled.
With Carbon, you can borrow up to N1 million (One Million Naira) without collateral, guarantors, or paperwork. At your first try, you may not be able to access big cash, you start by borrowing small, and paying back as at when due, thus gradually building good credit history which eventually makes you to have access to bigger funds. These laudable features have made the Carbon platform become the second best overall loan app in Nigeria.
3. FairMoney Loan App
FairMoney digital banking platform and the third best instant cash loan app in Nigeria in 2023 with the exceptional quality of granting higher loan tenure than many other similar lending applications. Loan amounts range between ₦1,500 to ₦1,000,000 with repayment periods tenure ranging from 61 days to 18 months at monthly interest rates that range from 2.5% to 30% (APRs from 30% to 260%).
However as good as FairMoney loan app is, the application has a very high interest rate that is unfavourable to a large chunk of customers and borrowers. To authorise a payback debit, you need to link your card or bank account and give your BVN information during the loan application process.
Due to the legislation, if you attempt to default on the loan, you risk losing your FairMoney account, getting blacklisted and a credit report sent to CRC and FirstCentral.
4. Aella Lending App 
Aella otherwise called Aella Credit exists to simplify and open up financial access for all in emerging markets by leveraging technology and widespread mobile adoption for Nigerian borrowers. It is one of the best lending apps in Nigeria for easy loan processing and good customer service in 2023.
With the position of the 4th best loan app for instant cash in Nigeria, Aella Credit has a rich history of innovation and was the first digital lender to pilot in Africa's biggest market. The lending platform offers loans at low-interest rates and demands no late fees. It allows borrowers to build their creditworthiness via prompt loan repayment in order to qualify for larger loan amounts and reductions.
5. Umba Loan App
Umba lending platform is one of the best loan app to pick in Nigeria for instant cash, no late fees, no rollover charges and no origination fees in the year 2023. The lender prides itself as the leading digital bank in Africa. With it, users can apply, drawdown and repay loans directly from their smartphone or desktop computer.
As the 5th best lending app in Nigeria, Umba does not impose late fees or rollover costs, and you may have access to larger loans, reduced rates, and more flexible payment terms as you repay. It uses your phone's data, including your SMS history, to authenticate your identity and generate a credit score, making obtaining a personal loan straightforward. Umba ranks among Nigeria's most secure, as they prioritise your privacy and pledge never to share your information with other parties.
6. Renmoney Loan App
Renmoney is the 6th on our list of top 30 lending apps in Nigeria for instant cash and "best pick" for microfinance bank loan in 2022 across the country. The platform has its head office in Lagos.
You can get a quick loan on the Renmoney app in just a few steps. Renmoney quick online loans are for employed or self-employed people as well as business owners. So, if you need an instant personal or business loan, you can borrow from ₦6,000 to ₦6,000,000 and repay in 3 to 24 months.
7. QuickCheck Loan App 
QuickCheck is the 7th best loan app in Nigeria for instant cash and our best pick for customer data privacy and protection in 2022. The app uses machine learning to predict borrower's behaviour and instantly evaluate loan applications.
In this era where many loan apps indulge in unethical banking practices relating to data breach, QuickCheck loan application stands tall for instituting best lending practices to ensure customer data privacy. The app will never share your contacts and information with third parties.
A QuickCheck loan has interest rates starting from as low as 5% monthly on the first loan. However as you stay loyal and make repayment as at when due, you should be able to get an interest rate as low as 1% per day, making the digital lender one of the market's lowest interest rates. However, processing a loan request takes over 24 hours, making QuickCheck a non-competitive lender when it comes to evaluating the fastest loan app in Nigeria.
Loans range from ₦1,500 to ₦500k with terms from 91 days – 1 year. Interest ranges from 2% – 30%, with an equivalent monthly interest rate of 1 – 21%. (APRs from 30% to 260%).
8. Lendigo Loan App 
Lendigo digital platform prides itself as Nigeria's No 1 SME Finance Provider and it is arguably the best loan app in Nigeria for small businesses. The platform offers Nigerian small and medium scale businesses (SMEs) easy, fast and flexible access to working capital according to their business requirements and suited to their finance needs.
9. Quick Credit Loan App
Quick Credit is one the best lending platforms and instant loan apps in Nigeria giving customers fast and emergency loans. The platform which is best for good customer service strives to provide borrowers and mobile users with convenient lending and quick loan services.
With simple steps and minimal documentation, Quick Credit loan applicantss can get qualified loan products which is 100% online process. Once approved, the loan amount will be immediately transferred to the applicant' s bank account.
10. Lidya Loan App
Lidya is a USA holding financial institution though operating its arm in Nigeria while providing instant small business loans without collateral across the country. The company is spread across 3 continents and 5 countries which are USA, Portugal, Nigeria, Poland and Czech Republic.
Lidya grants instant credit between N50,000 to N30m to small businesses  in 24 hours. Little wonder we choose this platform as our "best pick" for highest business loan amount in 2022.
11. SukFin Loan App
SukFin is our 14th pick in our comprehensive list of best instant loan apps in Nigeria for instant cash in 2023, providing a free and easy way for SMEs in Nigeria, to research and find finance for their businesses. The organization employs the use of tech and expertise to match SMEs with a variety of lenders — giving access to a number of funding products across Nigeria.  It's easy to apply and as long as you provide them with requested information — funds can be in your account quickly and instantly.
The company works with numerous lenders across the whole business funding market. They claim to have helped many of their customers find unsecured loans, invoice financing, equipment leases, startup loans and more.
12. Migo Loan App
Migo (formerly kwikmoney) is a cloud-based lending platform and the 16th on our list of top instant loan apps in Nigeria for instant cash and quick lending decisions. The app strives to ensure your online loan request enters your account (or the account of the merchant you are paying) right after you complete your application session.
Migo loan amounts range from N10,000 to over N500,000 but limited to N50,000 for a new customer.  You do not need any collateral, guarantor or documentation to request a Migo loan.
13. GTWorld Quick Credit App
With GTWorld, you have a  mobile and banking loan app for instant cash that is designed to cater for your banking and money needs. However to enjoy its services, you first have to open an account with the bank. The platform is our 18th pick and it is best for bank account holders seeking instant loan apps in Nigeria in 2022.
Other top digital lending apps and mobile loan platforms for emergency online loan and instant cash without documentation, collateral or paper work include:
14. Access More Instant Loan App
15. Specta Instant Loan App
16. Money In Minutes App
17. Coolbucks Instant Loan App
18. Moneypal (Zedvance) Instant Loan App
19. Page Financials Loan App
20. C24 Capital Loan App
21. PalmPay Financial App
22. Eyowo Loan App
23. Cash9ja Loan App
24. Kiakia Loan App
25. Palm Credit Loan App
26. Credit Ville
27. Grofin Loan App
28. FCMB Fast Cash
29. LAPO Microfinance Bank SME Loan
30. Xcrosscash Loan App
How do I borrow fast loan from Branch loan app?
Requirements to borrowing fast money from Branch app are simple – simply input your phone number or Facebook account, bank verification number (BVN) and bank account number. They will also request access to the data on your phone in order to build your credit score. Simply follow the steps below:
Download Branch loan app on your Android device from the Google Play store.
Fill out the short form and send it in for a rapid evaluation to create your account.
When you fill out an application for a loan, the money will be paid directly to your bank account or mobile money within minutes.
Repay the loan using your smartphone and improve your credit score to access more significant loans in the future.
How do you borrow instant cash from Carbon loan app?
To borrow instant cash from Carbon loan app, you can apply anytime and get your loan approved by following the simple steps below:
Install the Carbon application from the Google Play Store or the App store.
By giving your information, you get closer to gaining access to financing. It is secure and safe.
Carbon will evaluate your application and inform you of your eligibility when you've specified the amount you want to borrow.
Once accepted, Carbon will immediately deposit the cash into your account.
How do you borrow money from Fairmoney app?
Fo borrow from FairMoney app, download and install the app using the installation buttons on Google Play Store.
To get a loan offer, you'll need to register using the phone number connected to your BVN and answer a few questions. If you agree to it, your loan will be sent directly into your bank account of choice.
How can I borrow instant cash from Aella Credit app?
Follow the following simple steps to borrow money from Aella app.
Download and install the app on your smartphone.
Create an account.
Complete all required fields with valid and relevant data.
Click the "Check Eligibility" button to find out how much you may borrow.
Apply for a loan that meets your needs.
Obtain money in your Aella Wallet.
How can I borrow loan from Umba instant app?
Once an individual is verified, UMBA makes lending decisions based on an assigned risk rating. You can access UMBA quick loan by the following processes.
Download and install the app from Google Play Store or Apps Store using your smartphone
Create an account
Apply within minutes.
Receive an Umba Loan
Increase your borrowing limit whenever a loan is repaid on time.
How can you borrow money from Renmoney platform?
1. Download and install the app using your smartphone
2. Choose your loan amount & tenure then share some relavent information about yourself
3. Verify the information that you've provided
4. Sign your documents and get the money in your bank account within 24hrs, if your loan is approved.
How can I get a loan from Migo Loan App?
All you need is an android phone, your banking details including BVN and a complete online application form.
You can also get a Migo loan by dialing *561# for MTN, 9mobile, and Glo or *554*561# for Airtel. From the list, select "Request Loan" to see a list of your customized loan offers.
How Can I obtain loan from Gtbank Quick Credit App
• Login and complete your transactions using your face, fingerprint or a 4-digit PIN.
• Check your account balance; transfer money within your accounts and buy airtime; all without having to sign in.
• Turn your contacts into a beneficiary list; send money to someone using just their mobile number.
• Apply for loans and set savings target right from your phone.
• Send your Account Statements to your email or to an embassy of your choice.
How can I apply for instant money from Lidya Loan App?
To assess business cash loan from Lidya, follow the following simple steps:
Use your bank statements to get your loans
Upload your transaction history. Upload your data quickly and safely in our platform. Your data will be analyzed in 24 hours.
Understand your transaction data. Have a record of all your transactions that you can access online, anytime and anywhere.
Be qualified for a loan. If your business needs more working capital to grow, this is the premier option for you.
Get loans. Get access to funds immediately!
How do I Apply For A QuickCheck Loan?
You can begin your application by downloading the QuickCheck app from the Google Playstore. After downloading the app, sign in with your facebook email address and password and fill the provided fields correctly.
Step 1: Downoad and install the loan app using your smartphone
Step 2: Sign up to create an account
Step 3: Apply for a collateral-free loan in less than one minute
Step 4: Credit scoring using our algorithm will be carried out (no collateral needed)
Step 5: If eligible, the cash loan will be credited into your account within 24 hours.
Which are the top 10 best loan apps in Nigeria for instant cash?
The top and the finest best loan applications in Nigeria for instant cash, which may make the process of getting a personal or business loan a lot easier and more convenient includes FairMoney Loan App, Branch Loan App, Aella Credit App, Carbon Loan App, Umba App, Lendigo Business App and a few other reliable lending platforms that help individuals and small businesses access quick loan without documentation, collateral or physical visit to any office.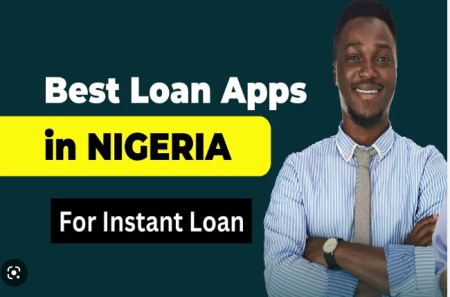 | | | | | |
| --- | --- | --- | --- | --- |
| Ranking | Best Loan Apps | Best For | Giving Loan Amount Up To | Downloads on Google Play Store |
| 1st | Branch Loan App | Reliability and Reputation | N500,000.00 | 10 Million |
| 2nd | Carbon Loan App |  Building Credit Score | N1,000,000.00 | 1 Million |
| 3rd | FairMoney Loan App | Highest Loan Tenure | N1,000,000.00 | 5 Million |
| 4th | Aella Credit Loan App | Easy Loan Processing | N1,000,000.00 | 1 Million |
| 5th | Umba Loan App | Low Interest and Zero Charges Loan | N30,000.00 | 1 Million |
| 6th | Renmoney Loan App | Best Microfinance Bank Loan | N6,000,000.00 | 500,000 |
| 7th | QuickCheck Loan App |  Customers' and Borrowers' Data Privacy | N500,000.00 | 1 Million |
| 8th | Alat By Wema Loan App | Giving Salary Earners quick loan | N2,000,000.00 | 1 Million |
| 9th | Lendigo Loan App | Giving Small Business Loans | N10,000,000.00 | 100,000 |
| 10th | Quick Credit Loan App | Excellent Customer Services | N50,000.00 | 500,000 |