Aimloan app, a notorious lending platform and a loan shark known for compromising the data privacy of its customers and publicly shaming them, even before their loan tenure expires, has been kicked out of the Google Play Store after QUICK LOAN ARENA damning report against the platform.
Aimloan app has been in the news for every wrong reason inthe past and present, has been terrorising its customers, with this platform receiving numerous report of its unethical practices and unacceptable loan recovery methods.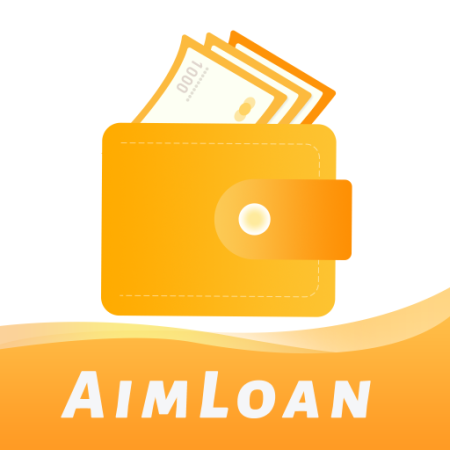 On October 28, 2021, QUICK LOAN ARENA published the story of a poor Nigerian worker who cried out to us to help push his case out to the court of public opinion so he can get justice.  39-year old civil servant, Kehinde Oladeinde (not real names) who works in Abuja says he borrowed N29,400 from AimLoan to pay back N43,000 in just 7 days. You can read the full story here.
On 28th of May, 2022, we published yet another article (see headline below) detailing the unethical practices of this notorious app: Aimloan Publishes Customer's Name As Kidnapper, Child Rapist, Declare Him Wanted, all because the man in question borrowed money from them. Most cases the loan is yet to be due for repayment before these fraudulent start exposing your data and sending shame messages to your contacts. See below how we published Aimloan activity on May 28th. The app called a borrower unprintable names for loan that are ust getting due.
Public Shaming By Aimloan And Other Loan Apps In Nigeria Unacceptable And Grossly Unethetical And Condemnable
This is most terrible, unethical, unacceptable. This type of evil and disturbing practice by Aimloan and many other loan apps in Nigeria that continue to demean and threaten their customers should never be allowed to continue.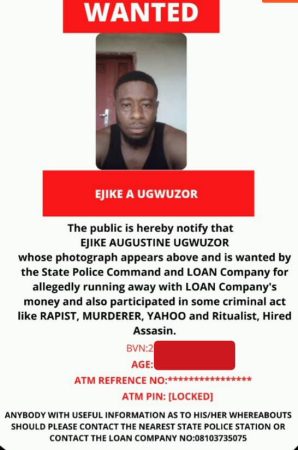 QUICK LOAN ARENA Urges Google To Ban Aimloan Immediately From Its Play Store (One of our headline tags on May 28th when we published the story)
We had demanded Google in the said publication to immediately ban Aimloan from its Play Store and permanently delist the violating loan app and prevent a re-entry in the future. We are glad this request has been finally granted to the relief and joy of many Nigerians.
Above was the headline tag of our story about one and a half month ago that finally led to the downfall of Aimloan. We reported their activities to Google Play Store and asked the internet giant to ban them, we also reported them to Federal Competition and Consumer Protection Commission (FCCPC) to immediately rein on them, and shut down their activities.
QUICK LOAN ARENA is happy to report today 20th July 2022 that Aimloan has finally been booted out of Google Play Store and their operations shut down permanently. We advise all Nigerians to abstain from any further dealing with Aimloan in any capacity.
Finally on June 9th, 2022, QUICK LOAN ARENA published yet another story titled: Lagos Transporter Gives AimLoan 7 Days To Retract Defamatory Messages Or Be Sued, where a young Nigerian man who lives in Lagos and works in a car charter service company has threatened to drag AimLoan loan app to court for sending defamatory messages to him and people in his phone contacts.
The AimLoan customer has given the lending platform 7 days to retract its defamation about him sent to his contacts and apologize for such unethical misdemeanor. We then warned that: AimLoan And Many Loan Apps In Nigeria Continue To Flout Google Law By Giving Out Loans For 7 Days Tenure. You can read the full story here.
There are still many of these apps that are still being hosted by Google Play Store and we appeal to the giant network to enforce its policies and once any loan app is found to be culpable, should be immediately banned and never reinstated to the platform.
One of Google Policy for loan apps hosted on its Play Store states: "We only allow personal loan apps with full repayment required in greater than or equal to 60 days from the date the loan is issued… apps that fail to do so will be removed without further notice." Many loan apps on the Play Store are in contravention of this policy and we expect the internet Google to conduct an investigation and if confirmed show them the way out. Many loan apps give out lending for just 7 days at exorbitant interest rate.
Another Google Policy states that: "Any app that offer personal loans with an Annual Percentage Rate (APR) of 36% or higher are no longer expected to be available on the Play Store. To keep their apps in the Play Store, lenders must adjust their products and business models to meet Google's requirements." Aimloan and many lending platforms in Nigeria contravene this.