QUICK LOAN ARENA exclusively reported on Wednesday that the Nigeria's eNaira app was removed by Google from its Play Store over policy violation 48 hours after it was launched.
UPDATE: eNaira speed wallet app violated Google Policy on minimum functionality
eNaira is the first of its kind in Africa. According to the Atlantic Council CBDC tracker, eNaira debut made Nigeria one of the five countries in the world that have their own CBDC as the popularity of digital and cryptocurrencies continue to soar despite clampdowns in several countries.
There are two versions of the eNaira wallet – one for individuals (eNaira Speed Wallet) and another for businesses and merchants (eNaira Speed Merchant Wallet).
Governor of Central Bank of Nigeria (CBN), Mr Godwin Emefuele has said on Monday during the app launch that: "e-Naira will make a significant positive difference to Nigeria and Nigerians including supporting a resilience-payment system ecosystem, encouraging rapid financial inclusion, reducing the cost of processing cash, enabling direct and transparent welfare interventions for our citizens, increasing revenue and tax collection, facilitating diaspora remittances into Nigeria, reducing the cost of financial transactions and improving the efficiency of payment in Nigeria."
However, many people that have downloaded either of the eNaira apps on Google Playstore have been having a tough time using them and this has led to very negative and terrible reviews and poor rating about the integrity and functionality of the app.
"An app with so many flaws can't go past the registration stage because the app happens to send a confirmation message to an email it never requested for. So, I didn't get any message and couldn't register on the platform," one user, Mark Samuel, said in his review of the eNaira Speed Wallet on Playstore.
Since the release, the two apps have been getting negative reviews from Nigerians, who were disappointed with the tedious registration process and inability to link their BVN with the app as required by the CBN.
Many users encountered problems after downloading the app from the Play Store. The main issue experienced was registering to create a wallet to enable them to enjoy the services.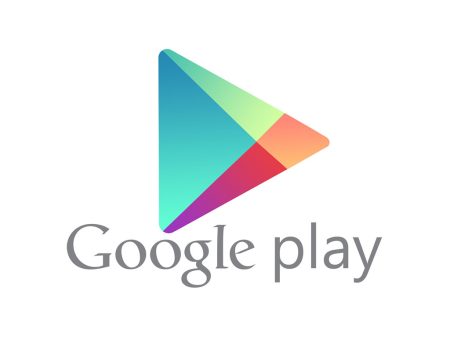 According to Google Play, an app can be removed from its Store for violating policies. One of such policy content is minimum functionality. It says: "At a minimum, apps should provide users with a basic degree of functionality and a respectful user experience. Apps that crash, exhibit other behavior that is not consistent with a functional user experience are not allowed on Google Play."
Following the continued poor functionality of the eNaira Speed Wallet app which was established by the continuous negative reviews and poor rating by Nigerians, Google removed the app from its Play Store on Wednesday for policy violation on minimum functionality.
Oseni Tobi, an app developer, says that it is possible reviews on eNaira speed wallet dropped to 1 star — which often leads to removal by Google.
"Google can remove the app if the reviews on that particular app dropped to one — a typical example was the Crowwe app by Garba Adamu," he said.
"In this case, it can also be that the author/developer is trying to fix technical glitches with the application."
QUICK LOAN ARENA recalls that Google on Thursday restored the eNaira wallet on its Play Store 24 hours after the initial removal.
The eNaira apps were  developed by the fintech company, Bitt, which was also responsible for the creation of CBDC in some East Caribbean countries.
QUICK LOAN ARENA reported few days ago that Google has also removed some predatory loan apps such as Rapid Naira and LCredit and some others yet to be identified quick loan apps from its Play Store for allegedly violating its set policies on finance apps operations.

Recall this medium reported few weeks ago that scam apps such as Rapid Naira, ForNaira and a few others hosted on Google Play Store are scavenging poor Nigerians and violating Google Policies on lending apps. However a quick check by this reporter indicates that ForNaira, one of those predatory scam lending apps on Google Play is still hosted on the giant network.