Reports reaching QUICK LOAN ARENA indicates that the notorious and fake loan app, Sokoloan have being banned and taken down by the internet giant, Google Inc. from its Play Store for the second time, weeks after the Federal Competition and Consumer Protection Commission (FCCPC) clampdown on their operation in Lagos State. Also taken down from Play Store are 9Credit and some other illegal loan apps.
This is the second time Google is removing Sokoloan from its Store. Last year November, QUICK LOAN ARENA reported how Sokoloan was booted out from Play Store following series of news reports by our Medium, accusing the platform of unethical practices of threatening, blackmailing and maligning its customers over alleged loan defaults. However the fraudulent app found its way back to the network in mysterious ways.
Sokoloan which is owned and managed by Soko Lending Company Ltd in Nigeria has also been accused of breach of data privacy of its customers and their contacts list.
In August 2021, Sokoloan was sanctioned N10m fine for spying and invading its customers' data privacy, and for sending threat messages to the customers and their contact lists who were never parties to any loan agreement.
FCCPC boss, Babatunde Irukera had written an order to Google and Apple in March this year to delist some loan apps following complaints from users relating to illegal banking practices. The companies reported are Sokoloan and Blue Ridge loan apps; GoCash, Okash, 9Credit, EasyCredit, Kashkash, Speedy Choice and Easy Moni and some others.
The loan apps have been accused of blackmailing their users who borrowed money but failed to meet the payment due date. Some have posted customers' fake obituary, some alleged customers to be ritualist, child rapist etc to enforce recovery of their loan.
Why Sokoloan, 9Credit Were Banned By Google Play Store
QUICK LOAN ARENA findings indicate that both Sokoloan and 9Credit were banned by Google Play Store over multiple policy violations of the network and also contravening Nigeria local lending laws which centre on abuse of customer data privacy, unethical loan recovery methods, public shaming of customers among other violations.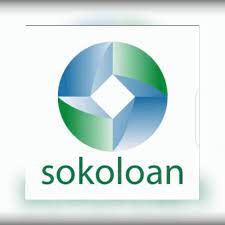 Sokoloan has been in the news severally in recent times for the bad reasons. Last year QUICK LOAN ARENA did an investigation that revealed how fake and illegal loan apps such as Sokoloan, 9credit, PalmCash, NCash, GotoCash, Cash Wallet, Rapid Naira, ForNaira and many other predatory online loan apps all hosted on Google Play Store have been scamming and predating poor and hapless Nigerians and compromising their data to the public for the most unjustifiable reasons.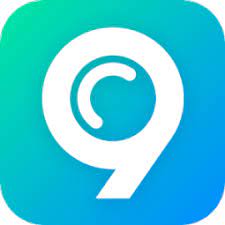 Fortunately many of the apps such as Rapid Naira, ForNaira, GoToCash, BorrowNow etc were pulled down by Google and banned from it Play Store network following our damning report against them. However somehow Sokoloan and 9Credit survived the onslaught. We didn't relent and we continued to expose the unethical procedures of the apps.
Most of these loan apps have become loan sharks charging as much as 100% interest rate, and restricting repayment to not more than 7 days, with terrible unethical loan recovery methods. When it's a day left for you to make repayment, these apps starts sending warning and threatening messages to you and to all your contact list warning you to beware and make payment immediately or have yourself exposed as a fraudster to all your contacts. The threat extends to customers' contact list who are even unaware you have ever collected a loan.
Last year, QUICK LOAN ARENA reported how LCredit loan app was removed by Google Play Store after it was detected to be spying their customers' phone contacts, email messages, banking details etc. Many more of these apps are flouting Google policies and disclosure requirements, on loan approval, disbursement procedures, interest charges and tenure and yet, the platform allows them free ride to continue predating on Nigerians.
Our investigations further reveal that many of these predatory lending platforms are owned by Chinese loan sharks that host the platform on Google under pretentious headings, false declaration and without any website address, no physical office, no customer care or contact phone number, no customer care emails and no acessibility. It's almost impossible to reach out to any of them.
We expect Google Play Store to carry out investigations and place a ban on every loan apps in Nigeria flouting its operational and procedural rules.